By making space to enrich your life with original art & craft, the world benefits too.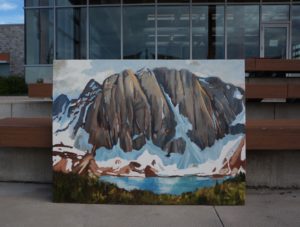 In art, craft & music, humanity isn't just equipped with beauty & function, it's gifted with hope.
People exposed to art have less mental fatigue, 'stronger critical thinking skills and are more socially tolerant.'
Solutions rise along with open-mindedness.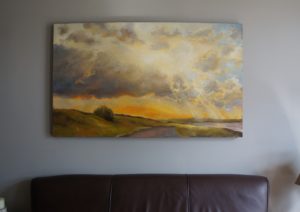 By collecting, you inspire others, creating tradition & legacy, opportunities to prosper, improve health, awareness and ideas. Art is an energy game changer. Your place becomes not just functional, but a place to thrive.
Original art & craft become a part of a family's stories & legacy, inherited, gifted or auctioned, unlike so many disposable items today. In this way, dwellings become more sustainable, encouraging generations of conscious consumerism.
When we stop filling our spaces, and start filling our lives with thoughtful intention, mindfulness flourishes.
Cradling a mug of favourite tea made by a makers hands becomes an event. A caress in the curve of an armchair carved by hand gives one pause.
Art can empower and enlighten, stopping you mid stride with emotion. Paint & linen didn't do that, the maker did.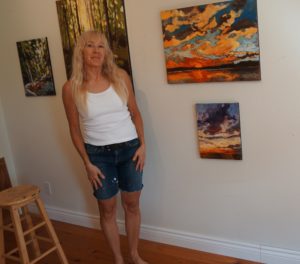 "Support the arts" suggests a charitable act.
Yet, the arts support & unite humanity. Arts root us to past & present, inspire future possibility.
The arts are one of the largest contributors to fundraising for healthcare, conservation and educational venues.
But if we don't include, collect, share art, artists become fewer, less inspired, less hopeful there is a place for them, and their work.
Dealers, Gallery owners and Artists report it's become challenging motivating the public to visit & purchase original work.
"Screensavers have become their art collection" said one. Some people confessed not ever experiencing art in person, social media supplies their art viewing.
In this instance, the free online view deprives the artist of funds & fuel for further art, and the viewer is denied authentic experience. Art on a screen vs in person is like viewing a picture of a cupcake vs. savouring one.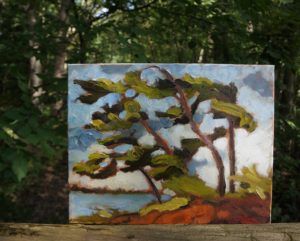 These great electronic tools with their pixilated screens are intended as invitation to engage with real art.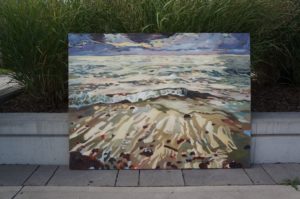 In a time where fewer may be visiting galleries, a handful of resilient art lovers traveled thru a snow storm to the Shurniak Gallery opening.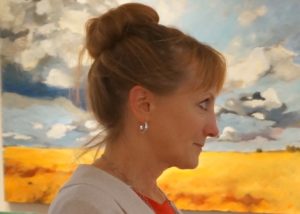 my cousin Linda at the Shurniak
When new three paintings arrived in Kelowna, BC at the Hambleton Gallery this fall, two quickly sold, …to a couple from Toronto.
It's been a wonderful 2018, you fill me with gratitude & inspiration by making room for and enriching your lives with art. The world thanks you too.
~
News~
This is my last post for 2018, as I will be traveling to the exhibit this week without a laptop.
I will be available by email, and updating Instagram.
All artwork shown is available for purchase.
"We have been told often enough that craft is threatened.
But the truth is that craft can be so powerful, so convincing, that we will gladly stand helpless before it."
The invention of craft 2013 Glenn Adamson
Glenn Adamson's inspiring commencement speech May 2018 is truly worth the read.