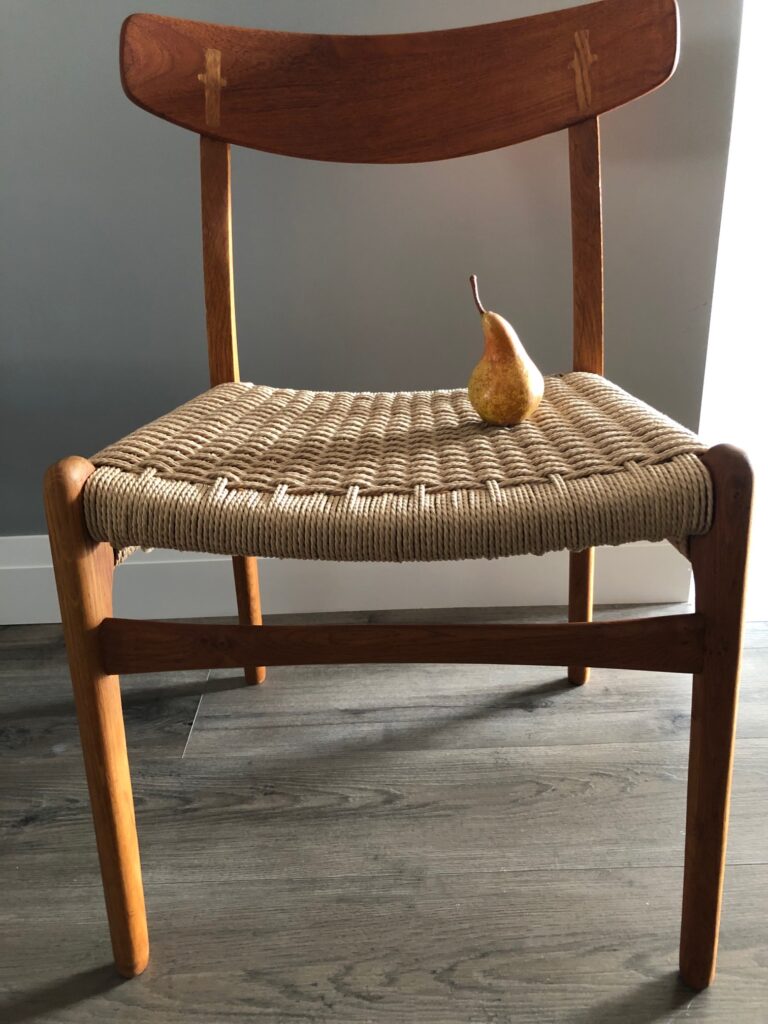 'I felt like I was walking into someone else's home", a friend confided after styling her new apartment like one in a magazine.
"It just doesn't feel like me." She said. "and all those decorative baskets just get dusty."
Interior choices benefit beyond aesthetic, and a 'one size fits all' concept diminishes individuality . Interior design should be as personal and unique as you are.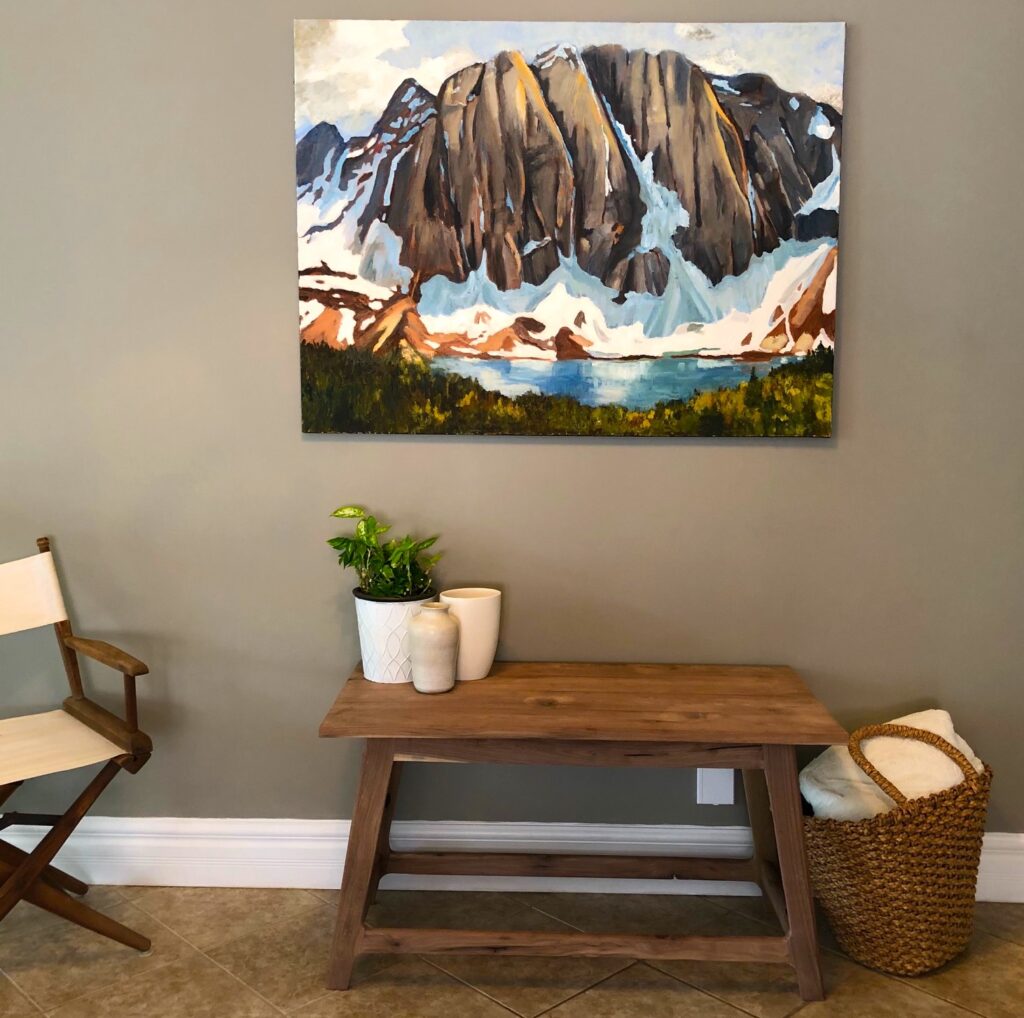 Spacial flow, elements in design, functionality and collections have a direct influence on health and well being. Key to orchestrating a positive experience is to knowing yourself, and experimenting with what feels right. Once you've established great functional flowing spaces, you can make selections to enhance experience. 
Creating your home environment based on individuality is empowering. I have witnessed this in art collectors. As they gain confidence in collecting, their appreciation and collections grow. They understand living with art is a deep and personal relationship. It becomes a part of their story, their legacy. There is nothing "decorative" about it.
Orchestrating interior spaces is a foundation of well being.  Interior environment influences mood, behaviour, energy, choices, conversations, nutrition, sleep, relationships, creativity, and productivity.
Every single item in this environment will influence in ways we are just beginning to comprehend. I've written about some of the remarkable studies that exhibit how strongly we are affected.
Intentional interior design doesn't require a huge budget, rather, it requires time, observation and self knowledge. It requires a tender reflection on your desires, dreams, and what you respond to. It's based on natural sensory experiences.
The pandemic has created a rise in demand and value for handmade items in the home. One designer wrote people are buying items that make them happy, desiring sophisticated  'approachable comfort".  People yearn for positive emotional connections in their home. It's no coincidence one of the most soothing colours, sage green is the colour of the year.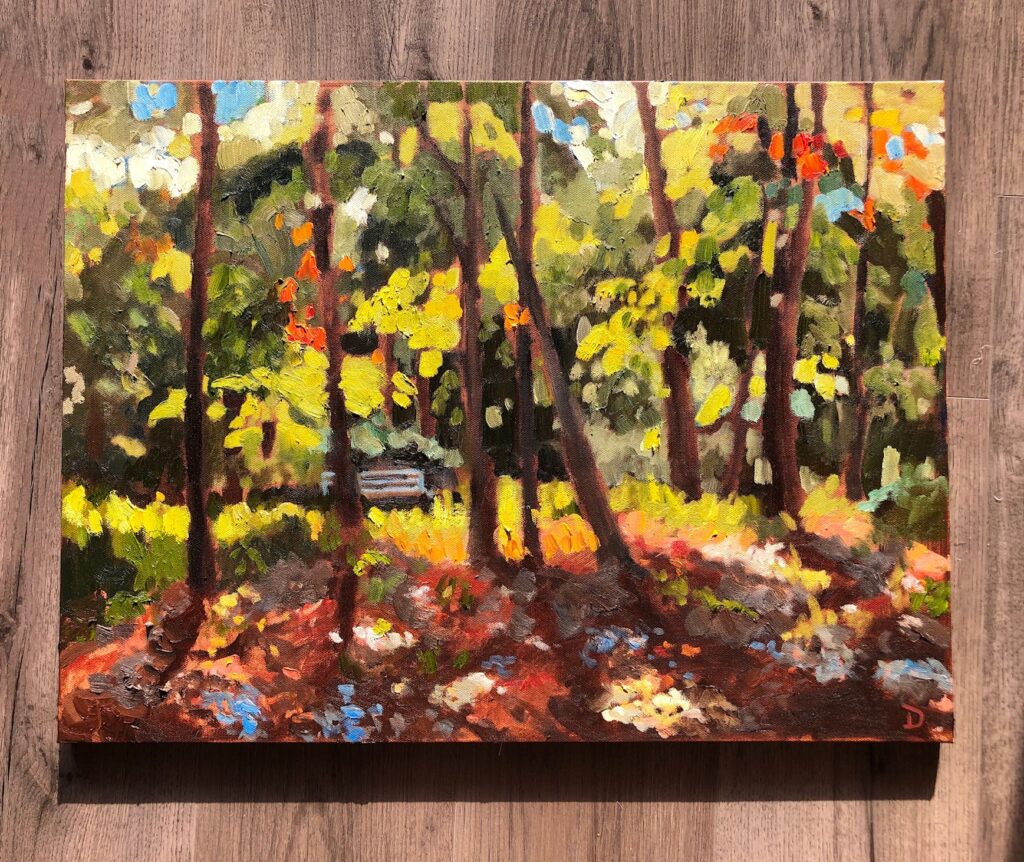 It's been said humans respond more positively to handmade items more factory made. We innately feel the difference.
Robert Genn once wrote about strength of energy in each handmade creation. When manufactured thru a process of large scale reproduction mechanically, that energy becomes watered down, even disappearing in the process. It loses it's 'essence'.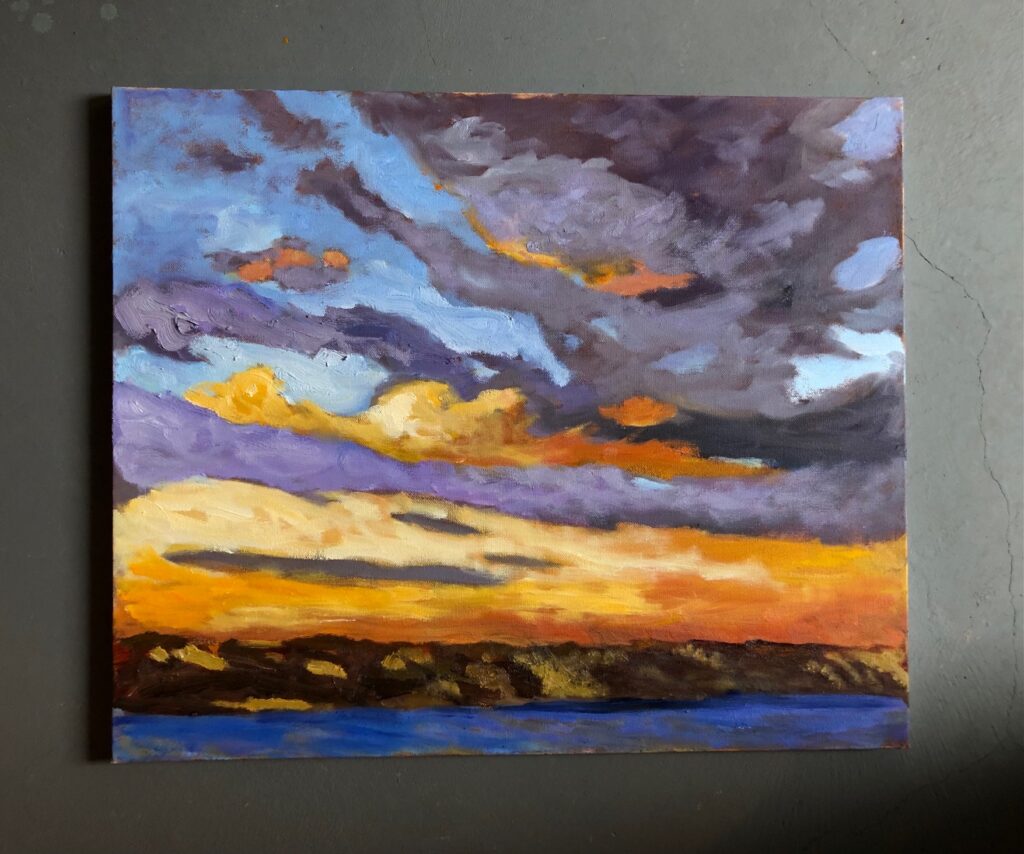 While orchestrating your environment, experts suggest considering air, sound and light quality, sensory experiences, choosing natural fibres and materials, and introducing biophillia ( plants, nature inspired art and design to bring a sense of the outdoors inside.)
Consider choosing tactile pieces, art, and furnishings that positively resonate and have the feel of the maker.
Focus on the items and views you engage with daily, these are important energy feeds or depletions and not to be overlooked. Awareness is these interactions will help you be thoughtful in your considerations.
In my personal spaces and collections, I choose elements that positively fuel my mind, body and spirit. 
I focus on function, flow and feel. 
Functioning efficiently in my home in healthy, inspiring spaces that flow, I am not only happier and more efficient myself, I have more energy for the important stuff. 
Being grounded and energized in our dwelling transfers directly to interactions, work, ideas, and self value.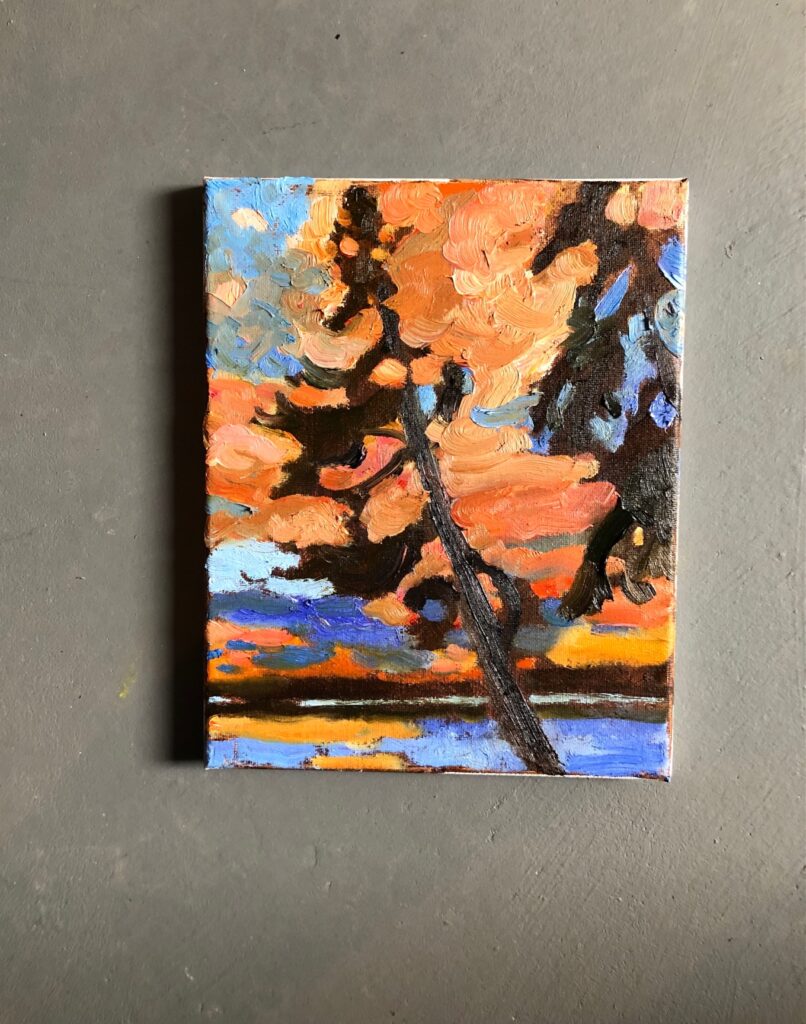 If we recognize that true interior design's purpose is to cater to the home dwellers health and well being, perspective changes from it being toted as a luxury ideal.
Note: elements to consider in your design choices:  original art and the view they create: plants: woven textiles, like handwoven dishcloths and blankets, quilts : fibre art ( sound buffer and tactile) pottery clay dish ware: Handmade wood features & furnishings, woven wool rugs, handmade metal lighting & hardware, stained glass, or handmade blown glass.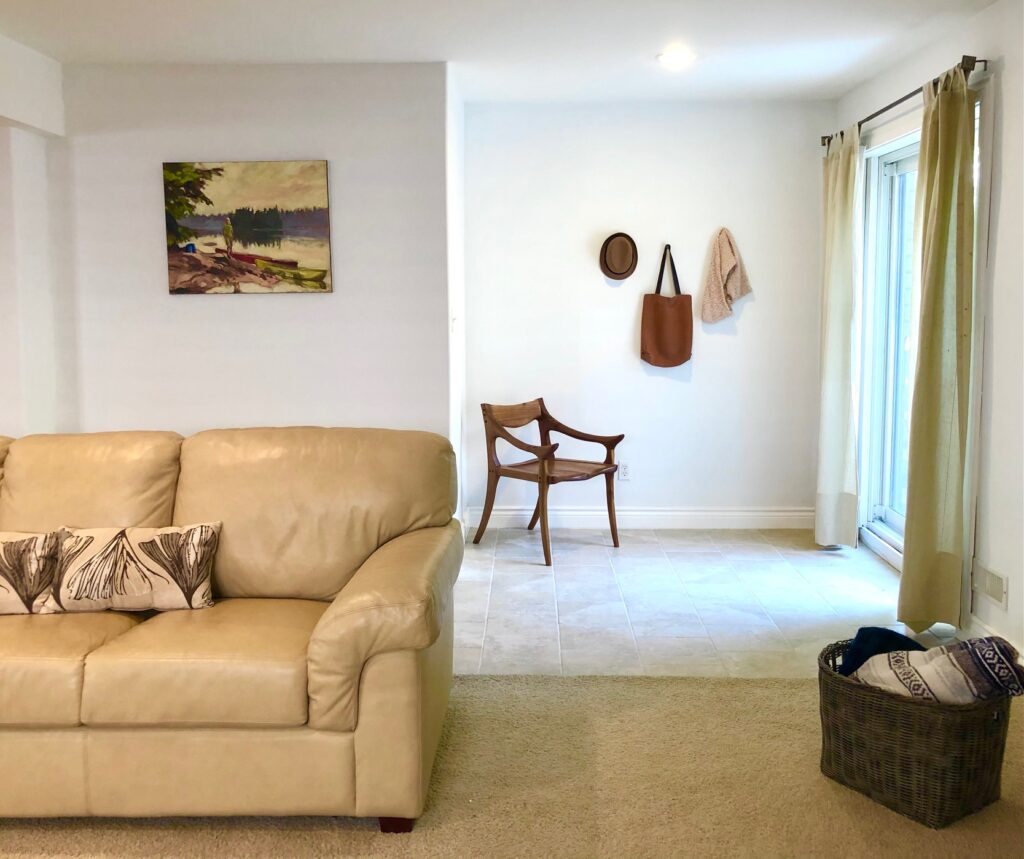 Consider colour infusions you relate to and mimic colour in nature: colours that inspire calm are green and blue, try mixing with natural earth colours like warm gray, brown tones, siennas and fresh oatmeals to create a nature scape palette. 
Benefits of living with art~ link below