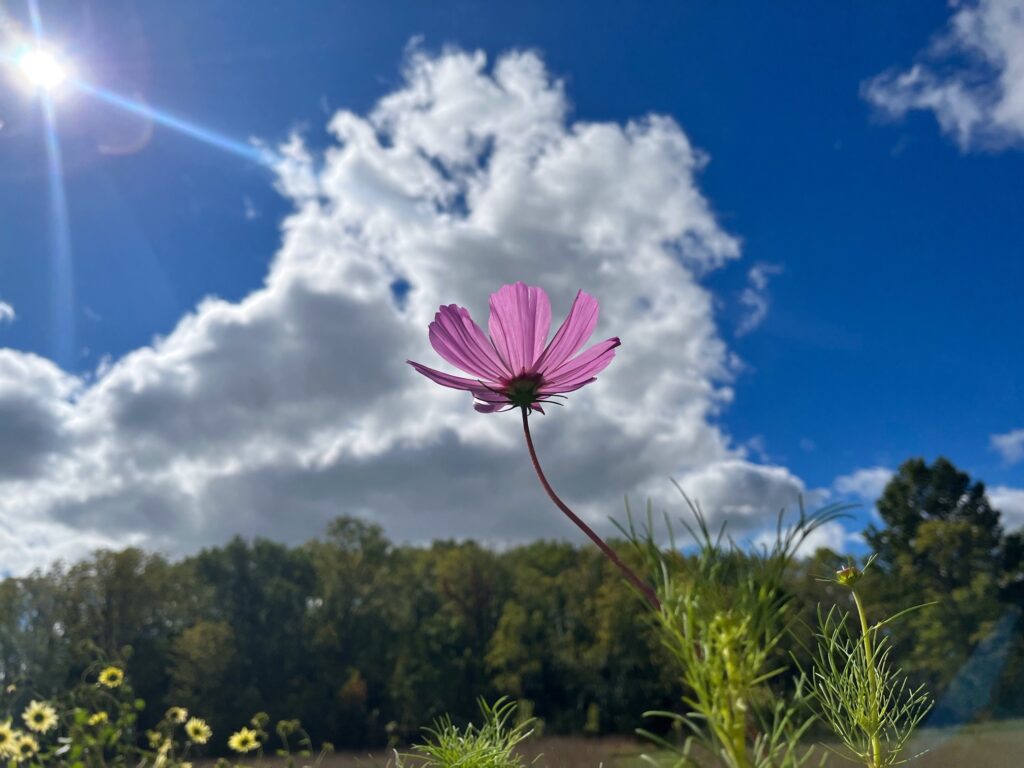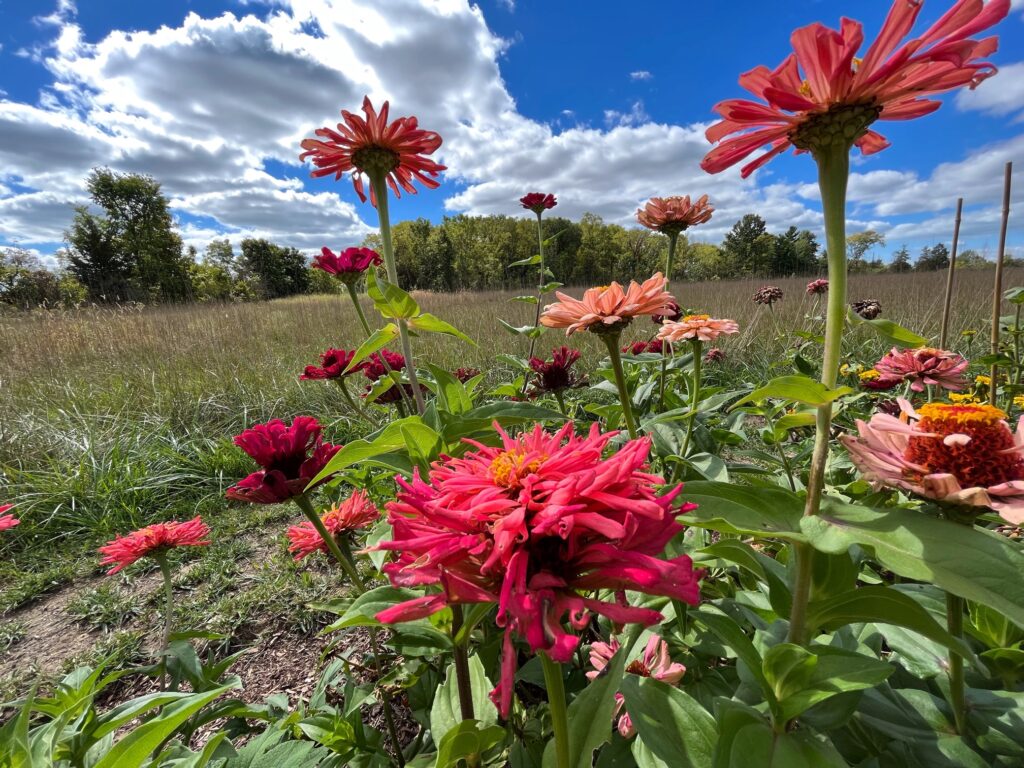 Working as a gardener has not diminished my creative skills. It's enhanced them.
The last few years have been filled with transitions, peaks, valleys and big decisions. After living in a busy noisy city, then cramped in a dark construction zone townhouse for a year, it is an absolute joy to be surrounded by, and work each day in nature.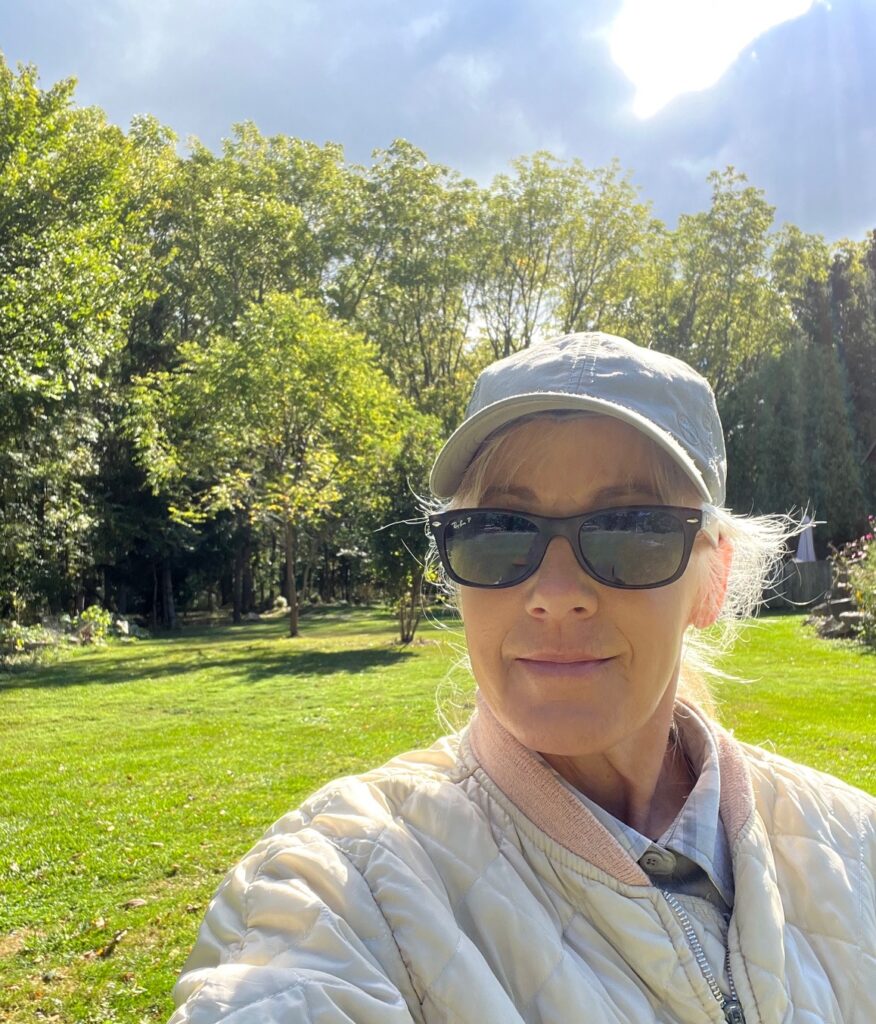 Getting acquainted with landscape is a form of communication I love best. It requires gentleness, hardiness, stillness, observation and active engagement. Beauty abounds here. Contrasts bloom in the landscape, weather, and in tasks. My gait has evolved in these pursuits, with a sense of grounding in every step.
Taking a break from the brush has been necessary, and welcome. A return to it will be with lungs full of fresh air, mind body and spirit reconnected with and immersed in nature. Tending the earth is soul enriching.
I have not stopped creating.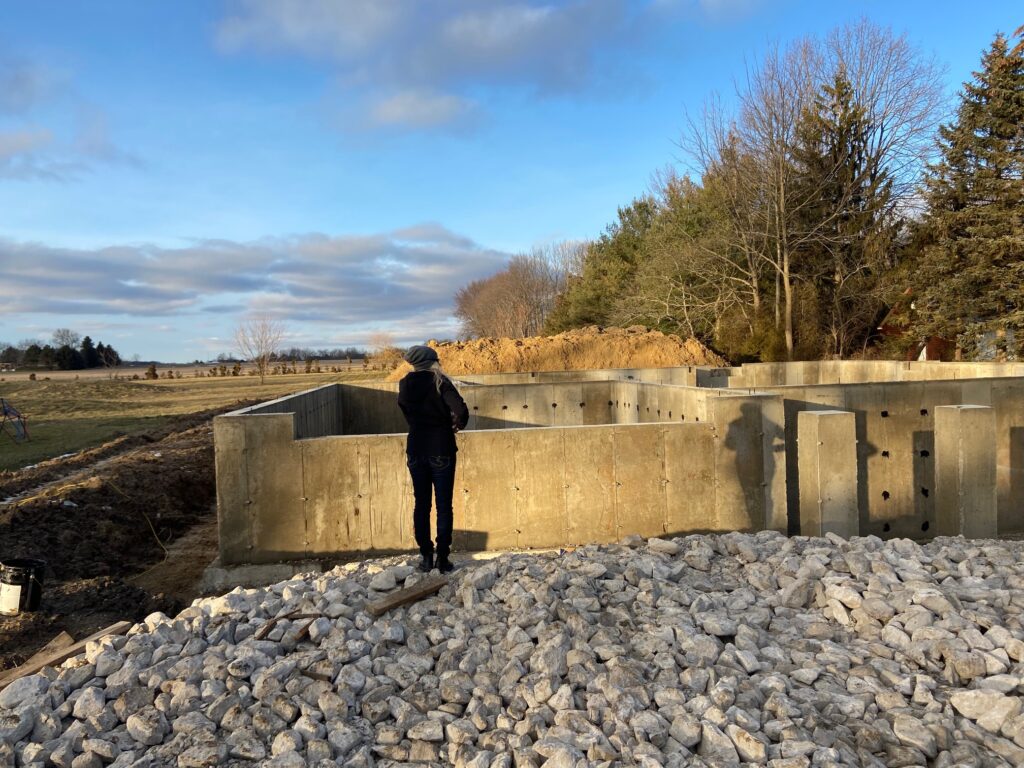 The juices happily flow within landscaping and design. For the last year, Architect Michael Shocrylas has been amazingly patient with my questions and drawings collaborating on the design of our new home. Apart from jointly choosing the wood floor, Marc has asked me to design all interior and exterior materials.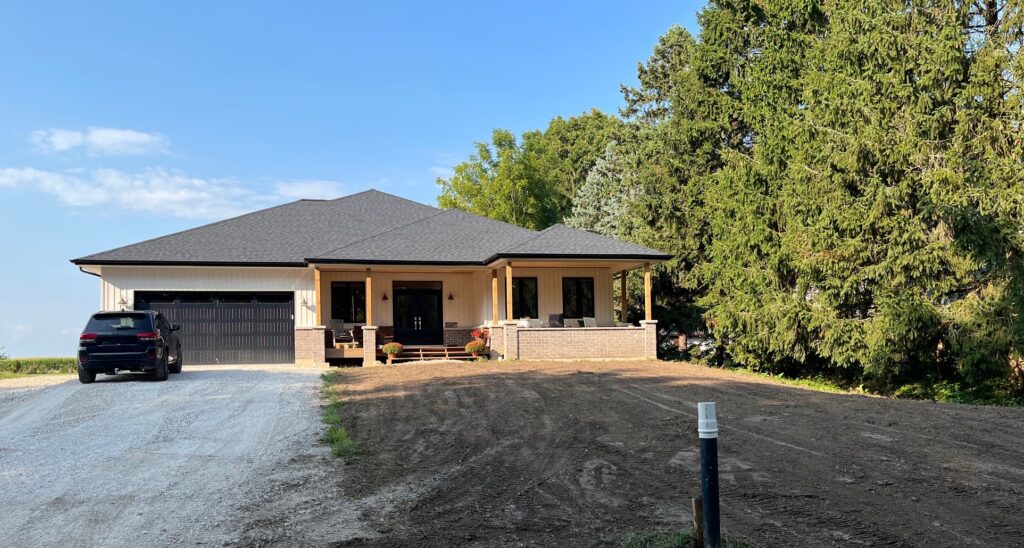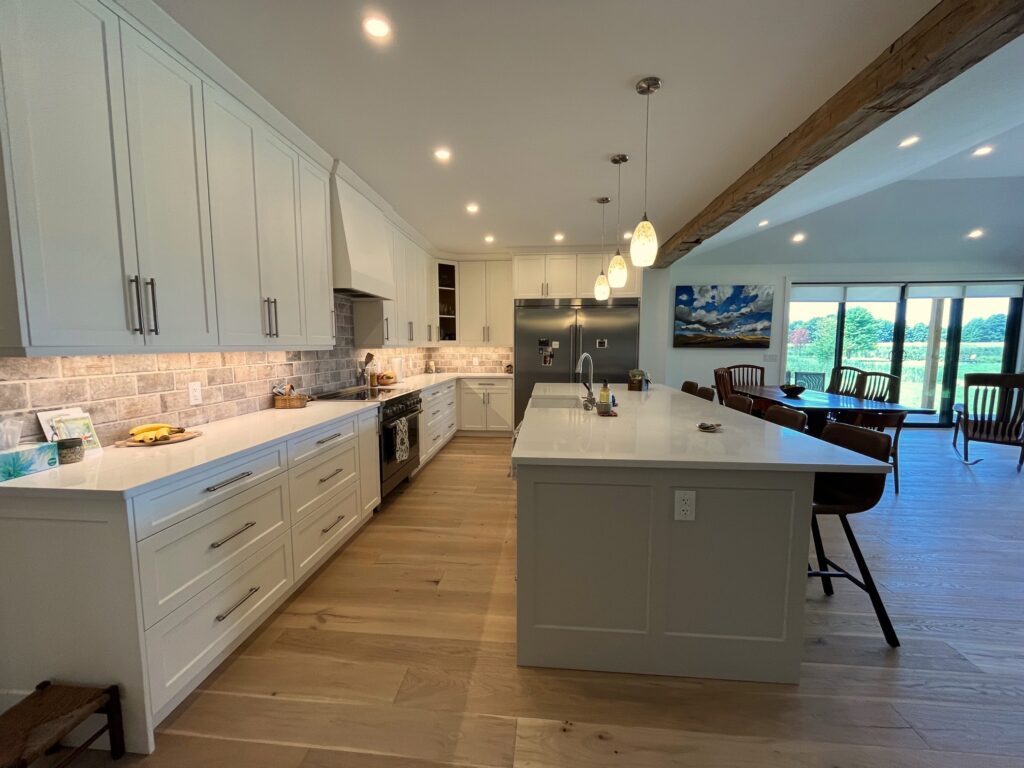 It's been a joy to create in three dimension. To consider the landscape where the home sits, working with budget and restrictions, practicalities all the while thinking of how we move, live in space and transition to the outdoors. No detail has been left unattended, considering how we dwell, form, function, the landscape, views, colour, light, interior and exterior, transitions within. The Build is still an ongoing project, and will be for years to come.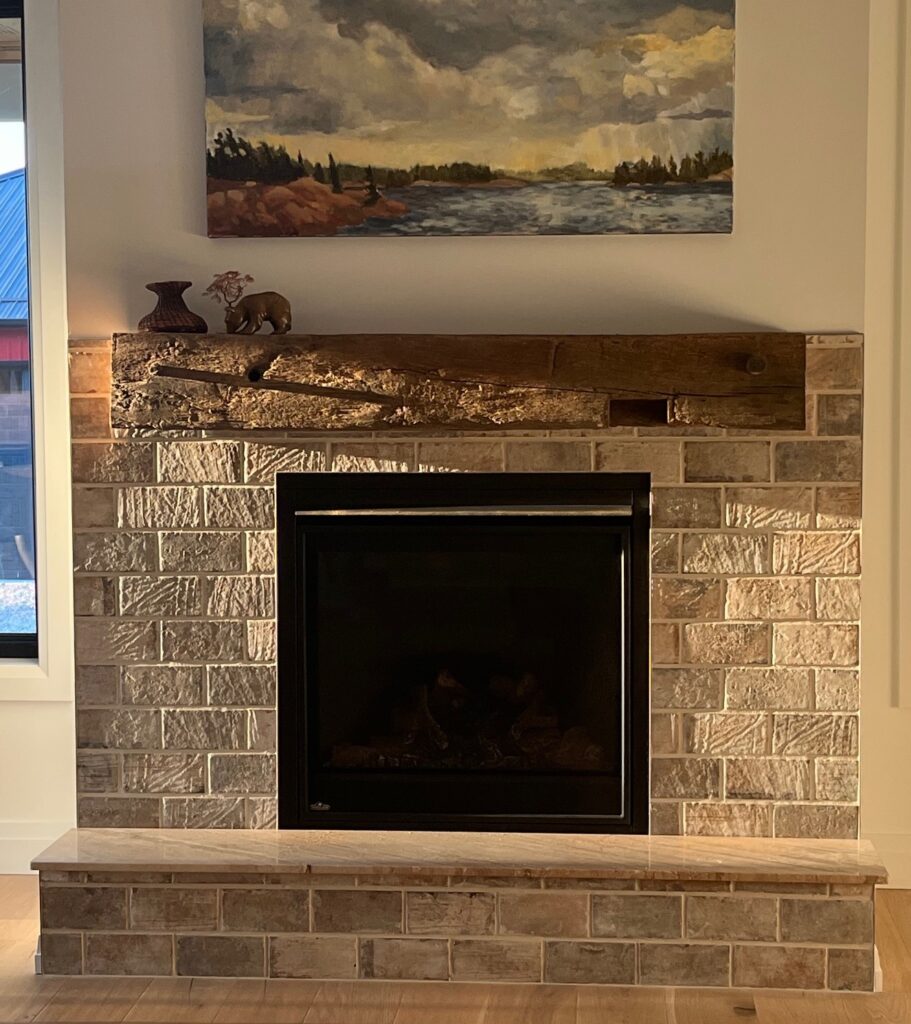 I have relished choosing materials in unique ways, like applying flooring tile for backsplash. Asking skilled trades to trust my vision when they asked to do something new has made the project feel collaborative from the start. It's been so creatively rewarding, I considered a new career, and blog dedicated to the build.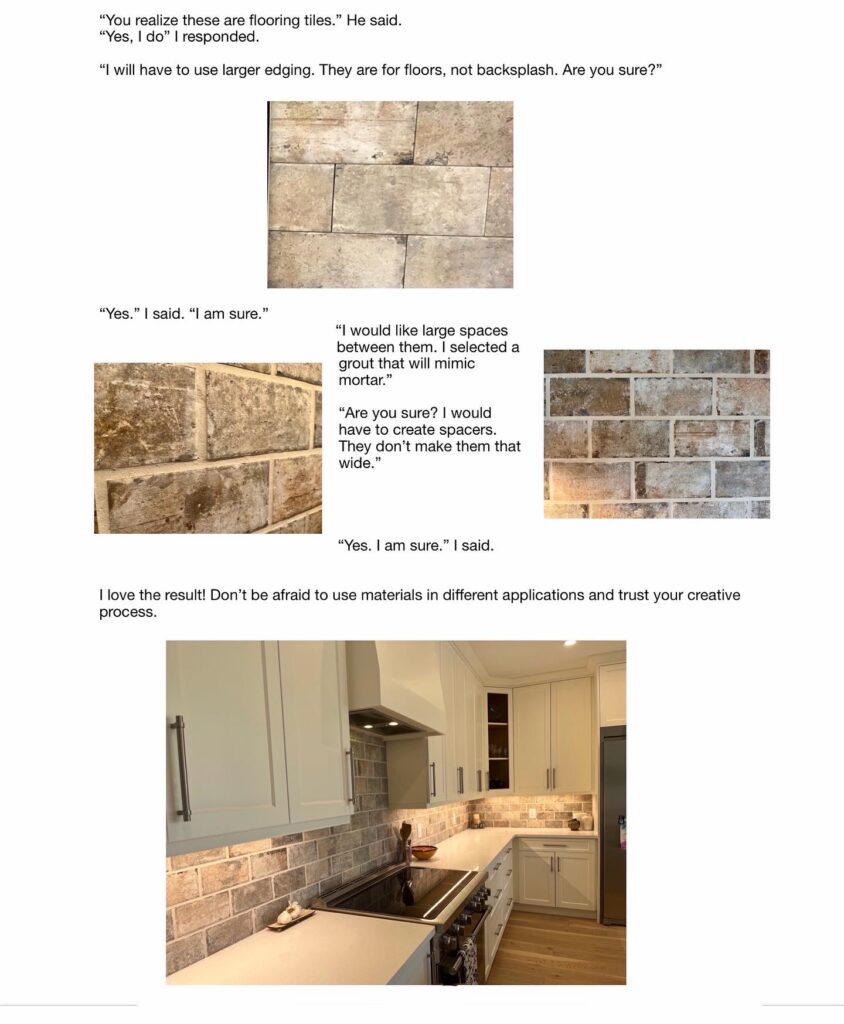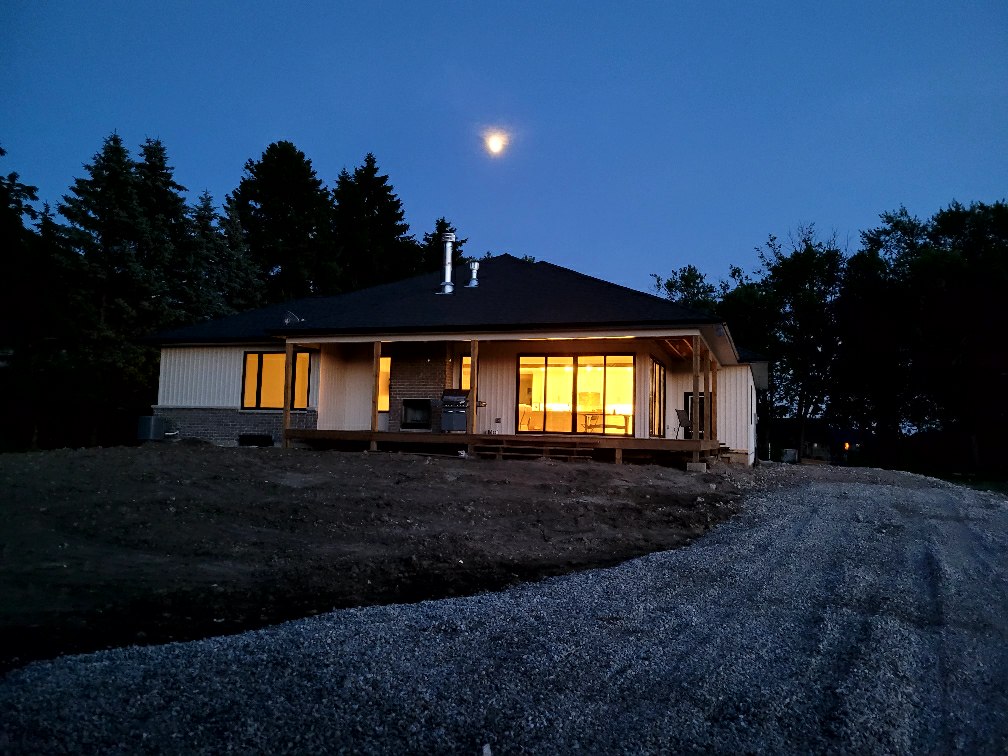 It's an unusual time to build, with pandemic pricing and material delays, there have been many opportunities to solution solve, be adaptable with vision and direction. All valued lessons.
It helps to know one's partner very well when taking on a big task like this. I have spent days with measuring tape watching Marc in our previous homes to see his comfort levels in space. I have observed which side he is mostly likely to open a cupboard from, and what kind of storage he prefers. I know his likes and dislikes with assurance choosing palettes and materials he responds positively to.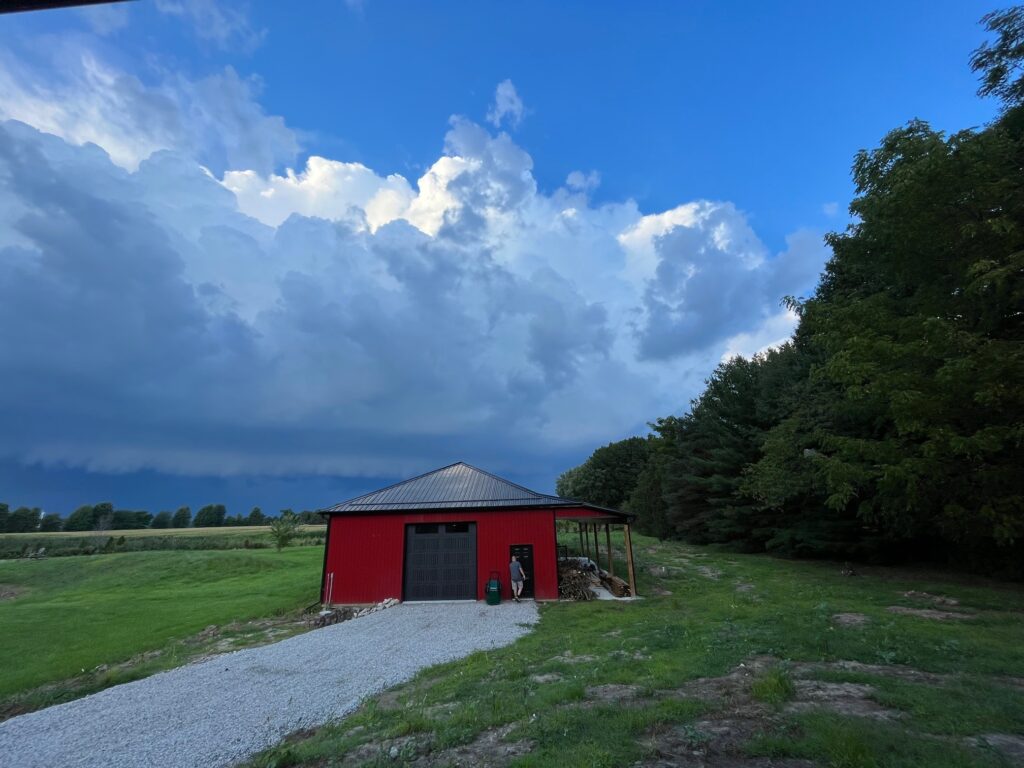 It's been necessary to be involved from the beginning of this project. Creating has been divided between the brush and the build until I stopped painting 4 months ago.
Putting the brush down was a decision from a business and personal perspective. It can be disheartening to create work only to store it. "Part of your problem," an artist said," is that you are too prolific. Ease off on the production."
But as my new landscaping employers have discovered, I have one favourite work speed, and that's whirlwind.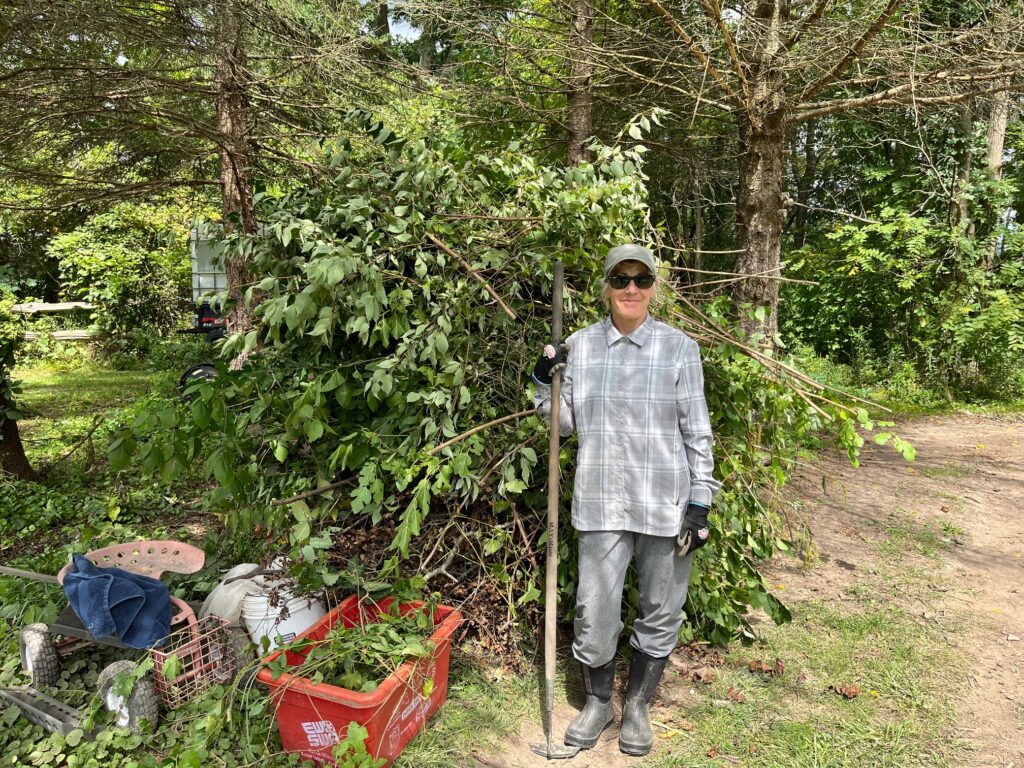 Last week I ventured into my unfinished studio to unpack a few things. Fingering tools, I couldn't resist starting something new, restricted using what paints I have, knowing, if I create a new painting, one in my inventory has to go. I do not have storage space to collect work here.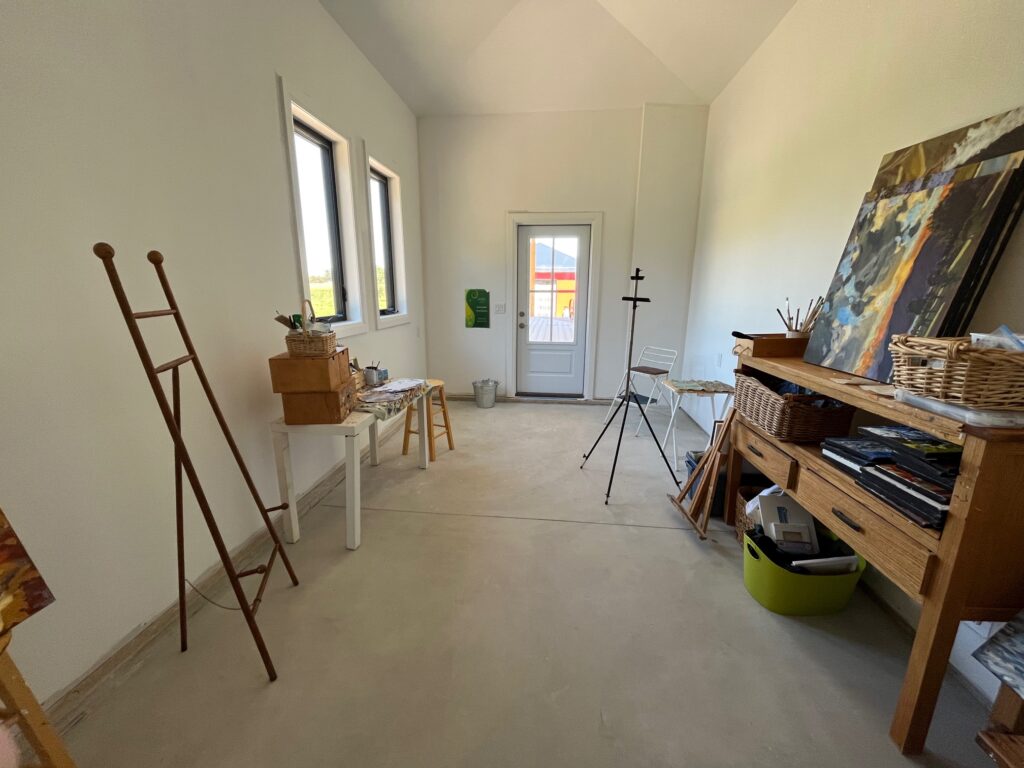 It gives one pause on what and how to begin.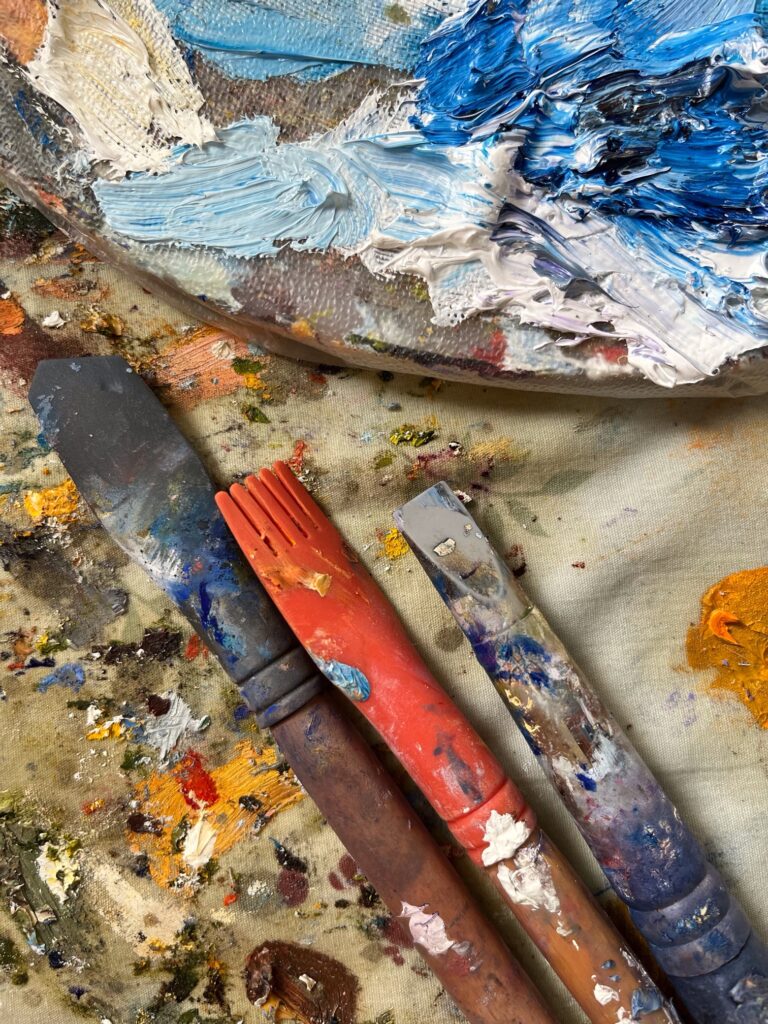 Instead of the brush, I chose rubber spatulas. The work felt necessarily tactile, familiar like the earth and gardens I tend daily. Layers of paint mingled in movement and light.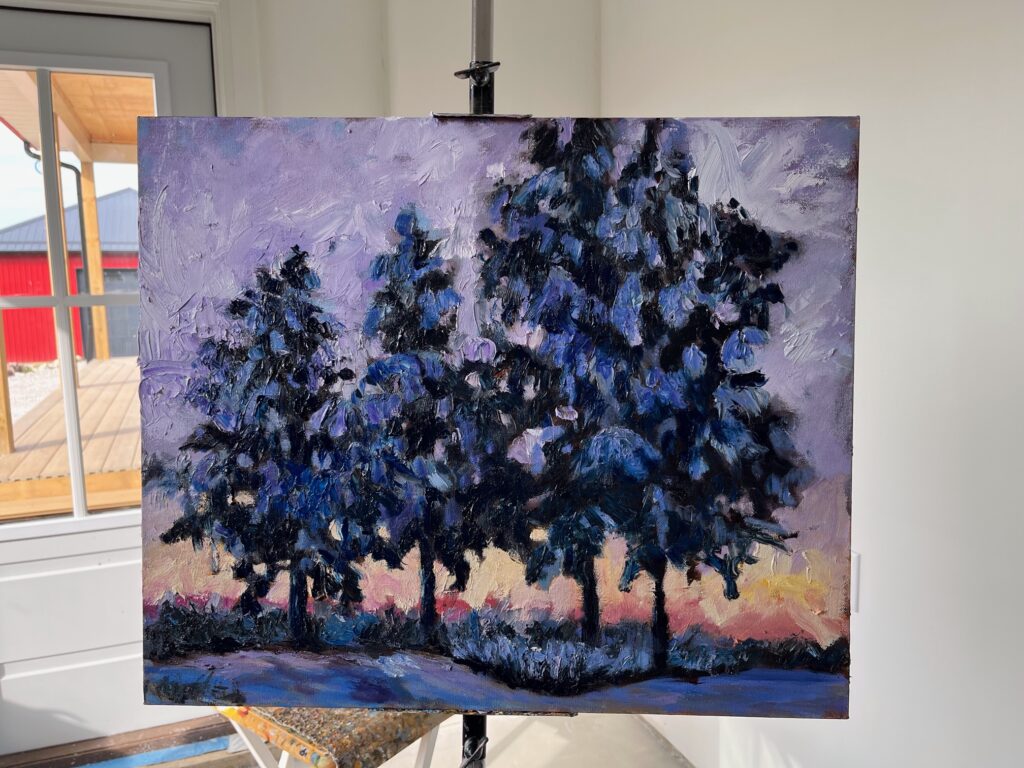 The evergreens I love so much came to life in a way that felt dimensional and new.
And isn't that one of the greatest gifts of original work, to bring forth experience in a unique and dynamic way?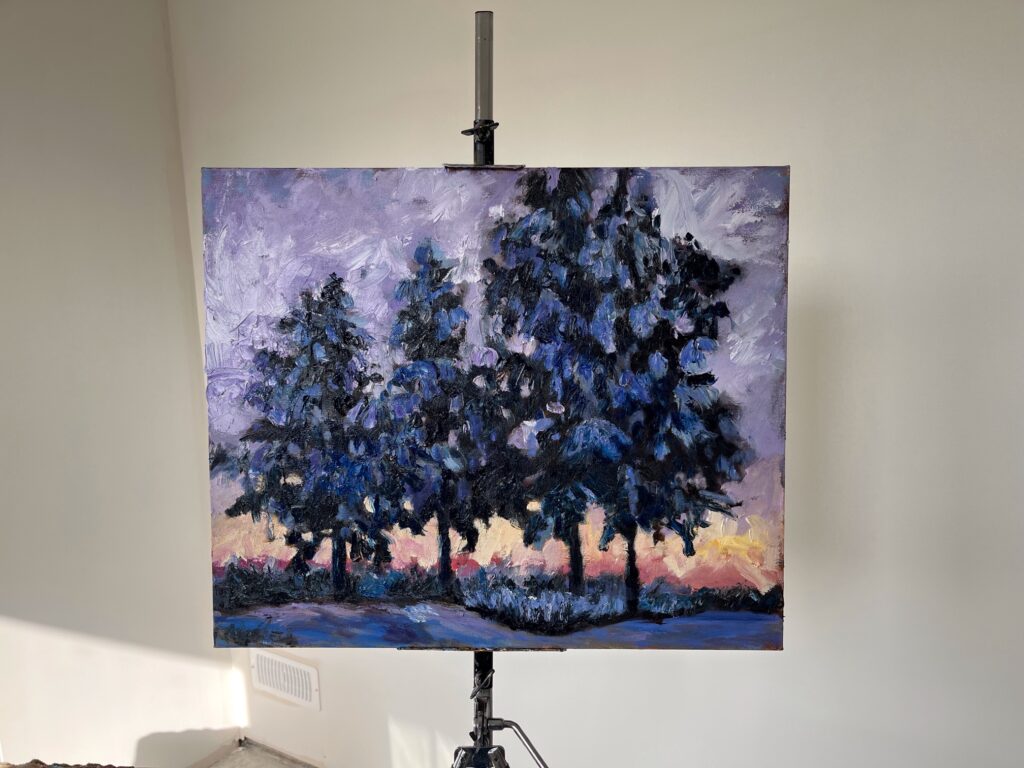 Evergreens 16×20, oil on canvas $1,300.00