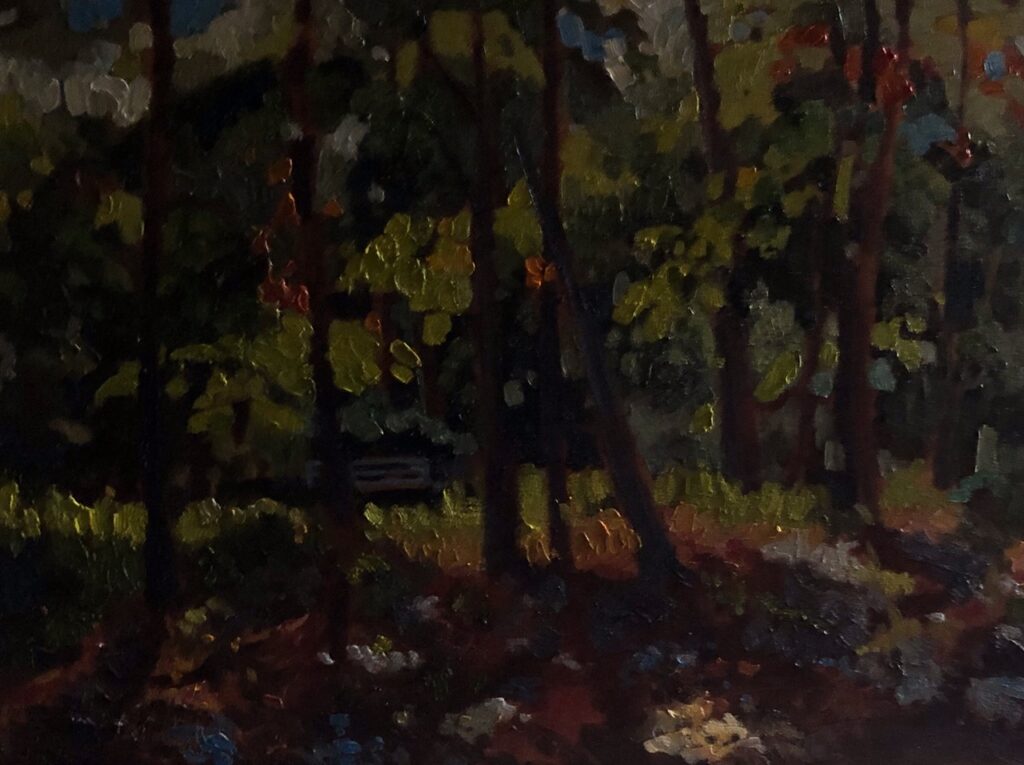 This is how it looks in the dark.
The light within this new painting illumines even in the shadows.
Rising on a moonless night, you'll glimpse it's welcoming warmth, and feel the comfort of nature and her canopy overhead. 
Sometimes they surprise me. 
I visit this park often, and love the feel of light how it moves over me as I run thru the trees on soft earth scattered with autumn leaves.
I had a vision of oodles of dappled light & warmth for the painting.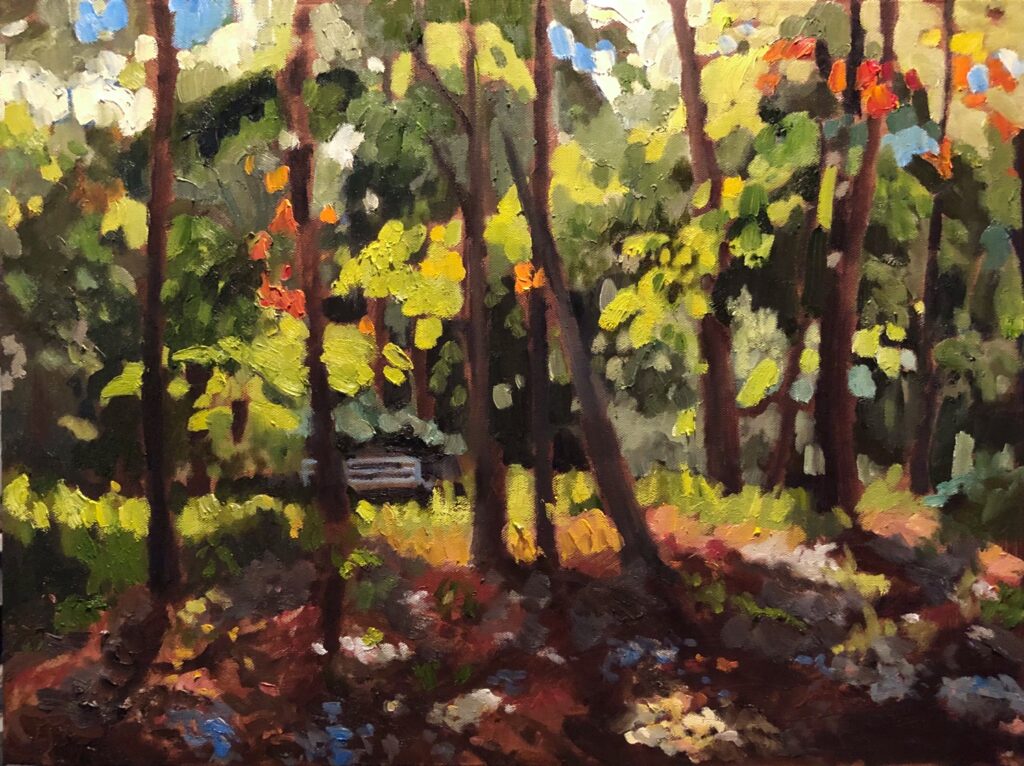 What emerged as I progressed is the strength of the shadows that create a beautiful cocoon feeling of being embraced by the forest. 
The bench, tucked away in the undergrowth is a reminder to rest, breathe it in, and allow nature to nurture. 
To discover how deeply connected humans are to nature, Peter Wohlleben's "The Heartbeat of Trees" describes how we see colour and hear in nature. It's a truly fascinating read!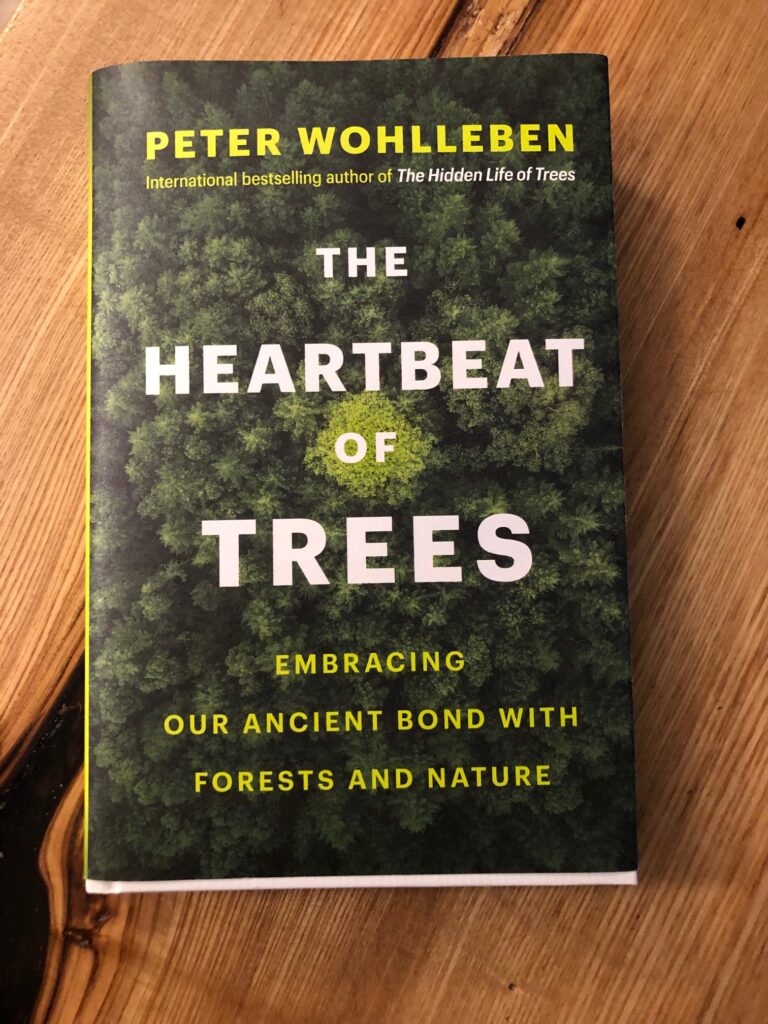 It's been a busy few weeks at the easel. I am excited to unveil two more new cheerful originals. They are filled with texture and vibrant colour!!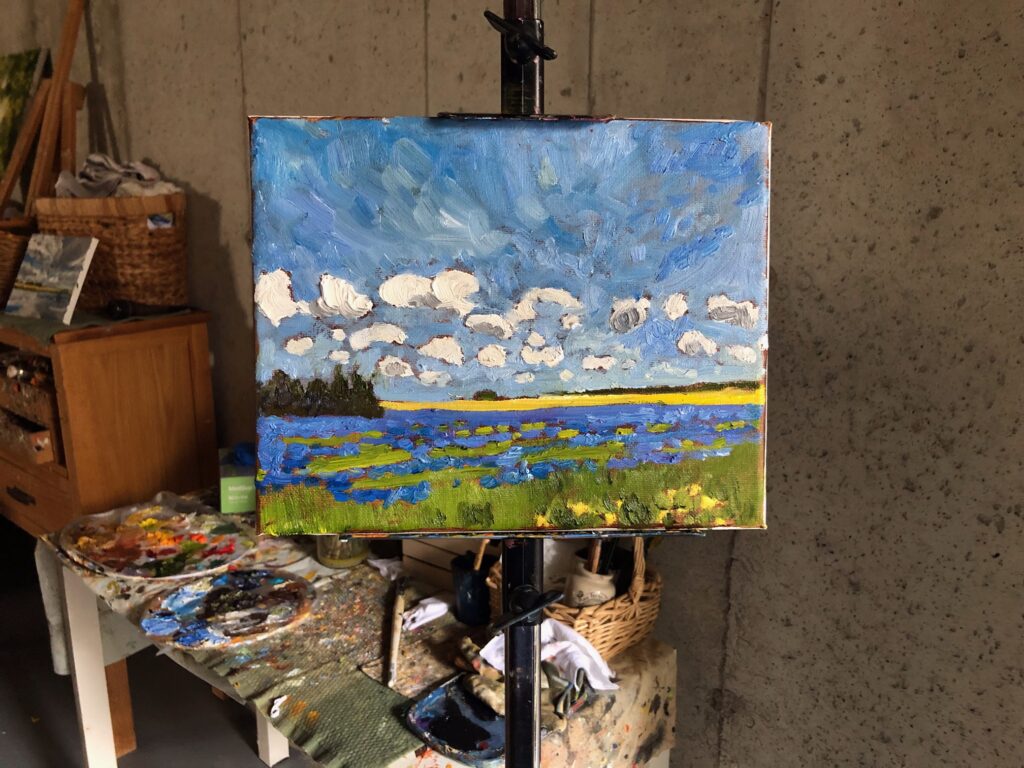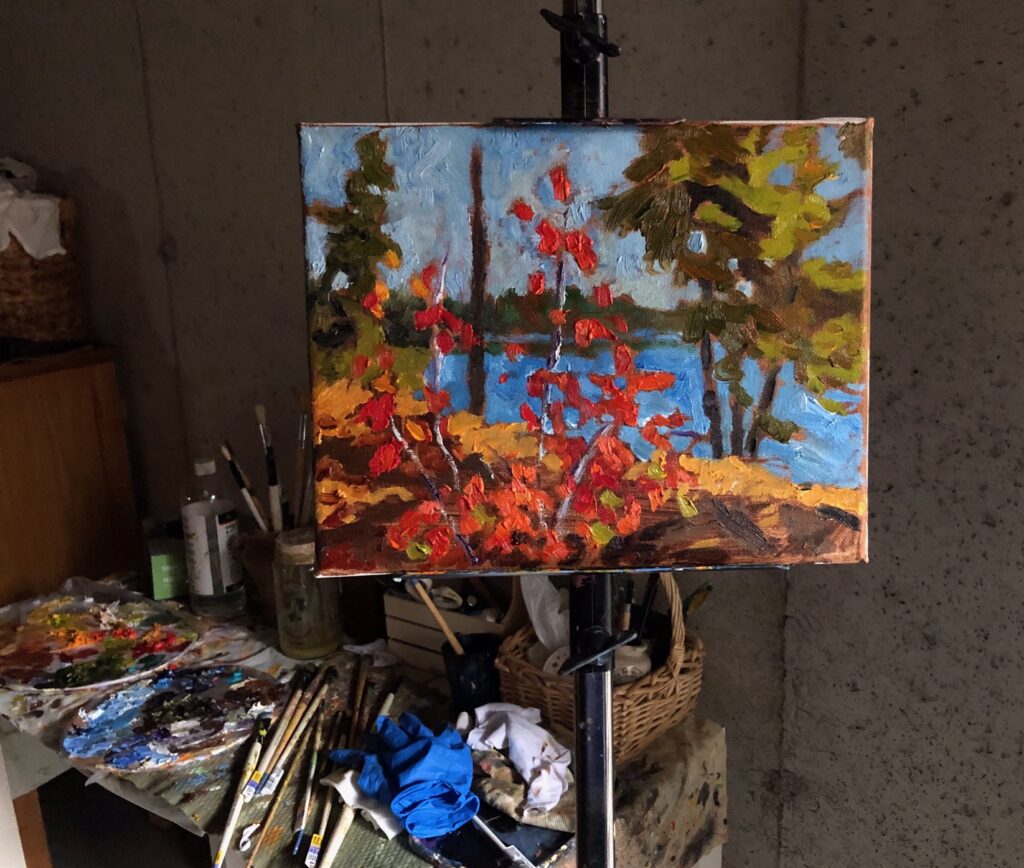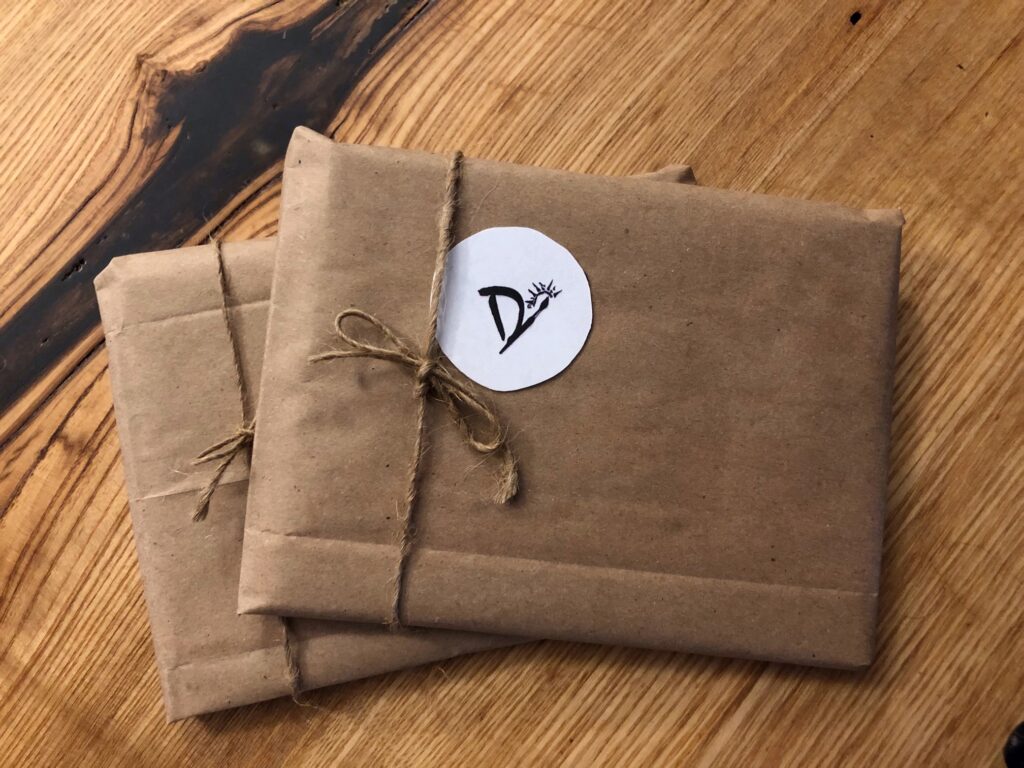 This week I released a limited number of art cards for sale on social media. Response has been positive, with just a few packages left.
Packages of 4 cards & envelopes for 20$. ( either two of each image, or 4 sunset cards) Add 2$ for shipping. Please email me dawn@dawnbanning.com to purchase.
Enjoy!
Forest bath ~ 18×24 original oil    $1,330.oo
Flax and Canola 8×10 original oil   $550.oo
Lake at Sunrise 8×10 original oil    $550.oo