*Important: Due to upcoming Sask exhibit travels, studio will be closed Nov 28-Jan. Please be in touch asap for purchasing art from the studio. ( this includes holiday purchases)
*All Prices increase in Jan.
~
The Cree name translates 'swiftly flowing river', apt, for a province that hosts 100,000 lakes & rivers, with 30 varieties of shore birds, and moose capital of the World.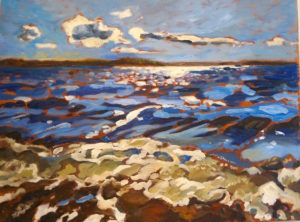 Its home to 2 national parks, 35 provincial parks, 288,00o kms of forest, equaling 44% of the province.
Boreal forest covers over half the province.
If you still believe Saskatchewan is a flatland of wheat fields, view my cousin Megan's photo below.

I was born in the village of Fort Qu' Appelle's Indian Hospital, Echo Valley Provincial park. The 'Fort' is located on a small section of land nestled between Echo and Pasqua lake, known as The Calling Lakes.
( google images of hospital & valley below. My photo of the lakeshore includes the chimney of the old hospital, google image of the Indian Hospital below.)
This beautiful valley is the home of Buffy St Marie, prominent artist James Henderson, and the historic Hansen Ross pottery studio.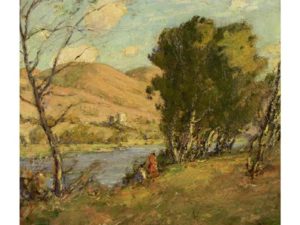 James Henderson"the River" FortQ.
Chief Walter Dieter of the Peepeekisis became Head of Federation of Saskatchewan Indians the year I was born, two years later forming the Brotherhood of First Nations known today as the Assembly of First Nations.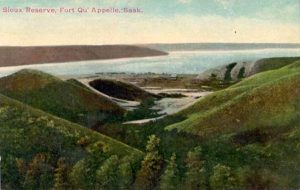 In my Father's Prov. Parks career it was mandatory to reside within amazing places like Echo Valley, including Greenwater and Kenosee Parks.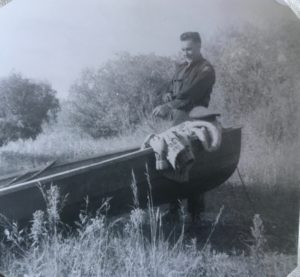 Employees were encouraged to experience diversity of the parks firsthand, therefore often transferred around the province. Living in varied remote wilderness, abundant with wildlife near first nation communities taught us appreciation for landscape/ culture diversity and adaptability.*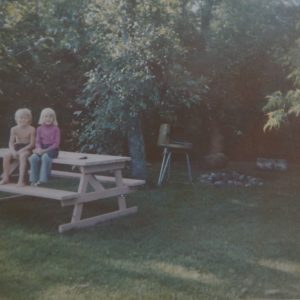 It's a beautiful collective experience written in my soul.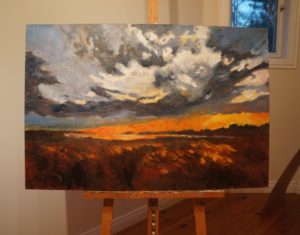 I return to close the Saskatchewan Exhibit Dec 2.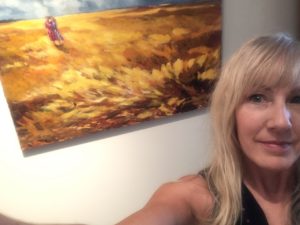 It's a body of work I am proud of, as varied, colourful & bold as the Canadian landscapes I have been fortunate to thrive in.
Special Thanks to the Shurniak Gallery for this opportunity & those who have traveled to the exhibit.
~New Work & MORE NEWS!!~
Lake Shore 18×24 $1100.00
New Sunset 24×36 oil fresh on the easel $2170.oo
All prices will be increasing in 2019! Website will reflect new pricing in January.
Website has a new user friendly ART page. Please peruse the art at your leisure. http://www.dawnbanning.com/newsblog/art-gallery/
~
If you wish to purchase paintings from the Shurniak Exhibit, or from my studio please contact me asap.I will be away from the studio in December.
New "Mountain Snowfall' is at the Hambleton Gallery for the Winter Exhibit due to open end of Nov!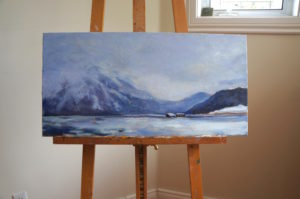 ~
Due to the Canada Post Strike, I am using alternative methods for shipping, primarily UPS.
~
PS To see video shorts, glimpses of new work & process, follow on Instagram, a user friendly media made for art lovers & creatives.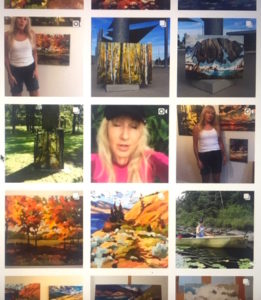 My page is open to the public, no need to subscribe!
https://www.instagram.com/dawnartworks/
sample views above & below: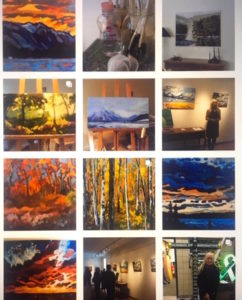 * as an artist, these are key characteristics, enabling one to quickly engage with landscapes & relate those I haven't experienced firsthand.