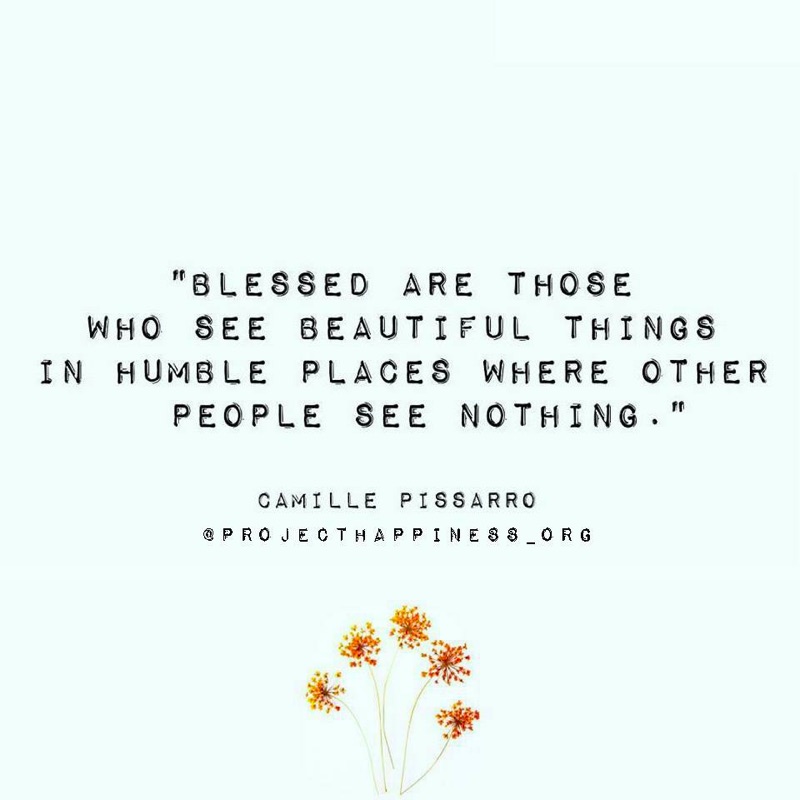 Six days ago I had double eye surgery.
With two new lens and cataracts removed, I continue to heal, and attempt to follow the Doctor's orders to be 'lazy'.
The surgeon is actually a fan of my work. Upon my first visit to his office years ago, I saw my art calendar propped on his desk.
Yesterday, I asked him about returning to painting. "You can," he said. His assistant qualified to be cautious of splashes, and refrain from bending.
It felt wonderful to step into the studio and prep my space for painting. Squeezing paint, organizing tools, cutting cloth rags, always feels meditative.
Preparation gives me a thrill every time. It is a step I never rush. In these methodical movements I feel my entire being readying for creativity. Like sipping a warm cup of tea in the morning, I awaken into the space.
Mixing paint colour now feels refreshingly new. For a few years I needed to place certain colours in specific palette areas, or I would not know them from each other. Fondness for order and routine has come in very handy.
I yearned to discover what might come up on the canvas before my eyes are completely healed. Even with blurry vision it felt freeing to 'see' what unfolded. The purpose in this first attempt was to ease into the posture and relax into creating without expectation.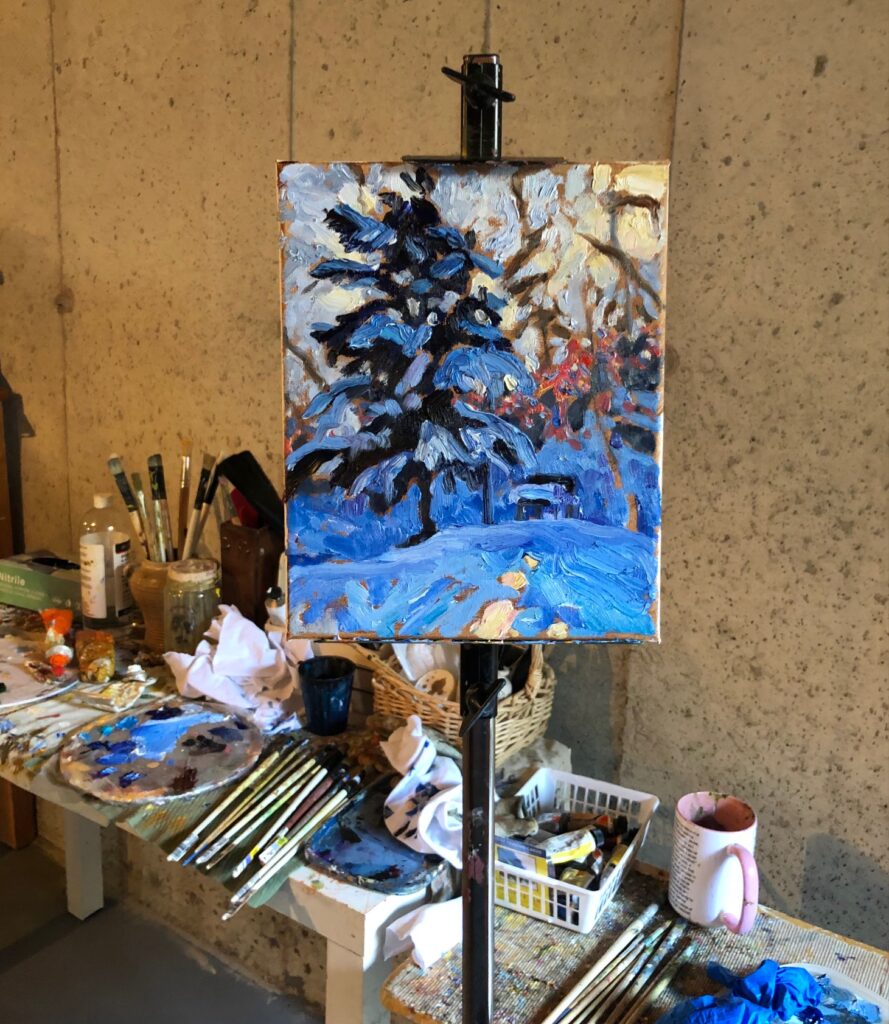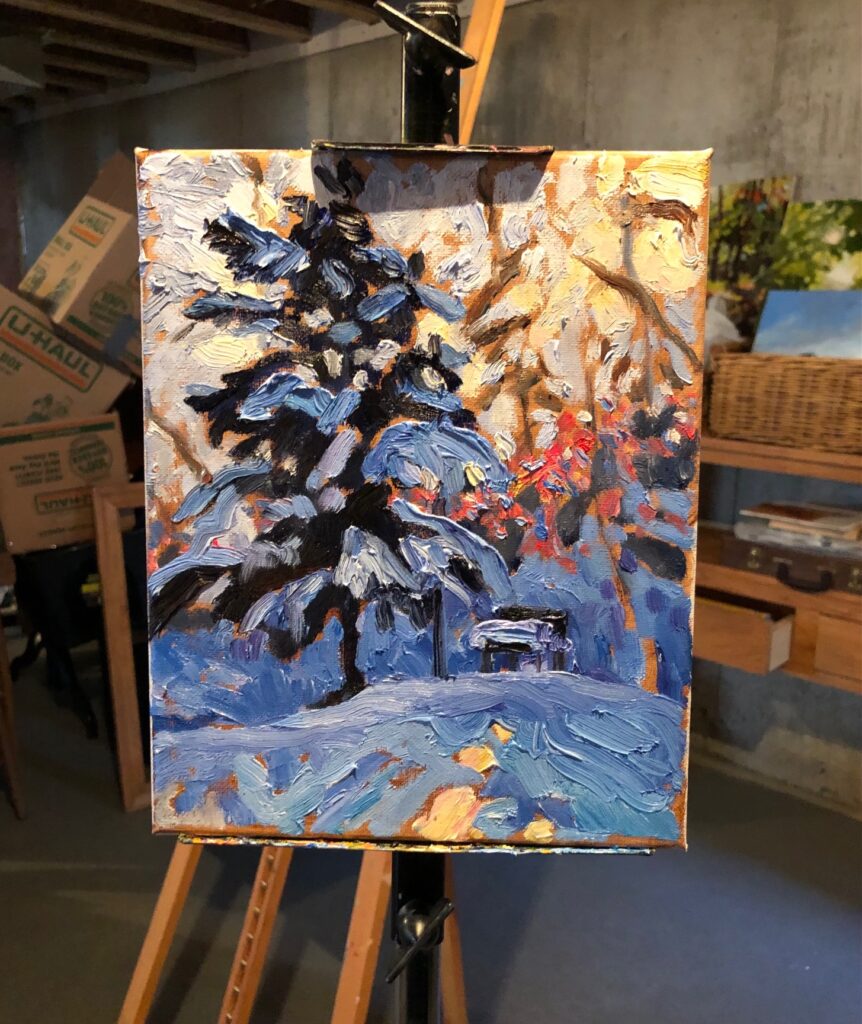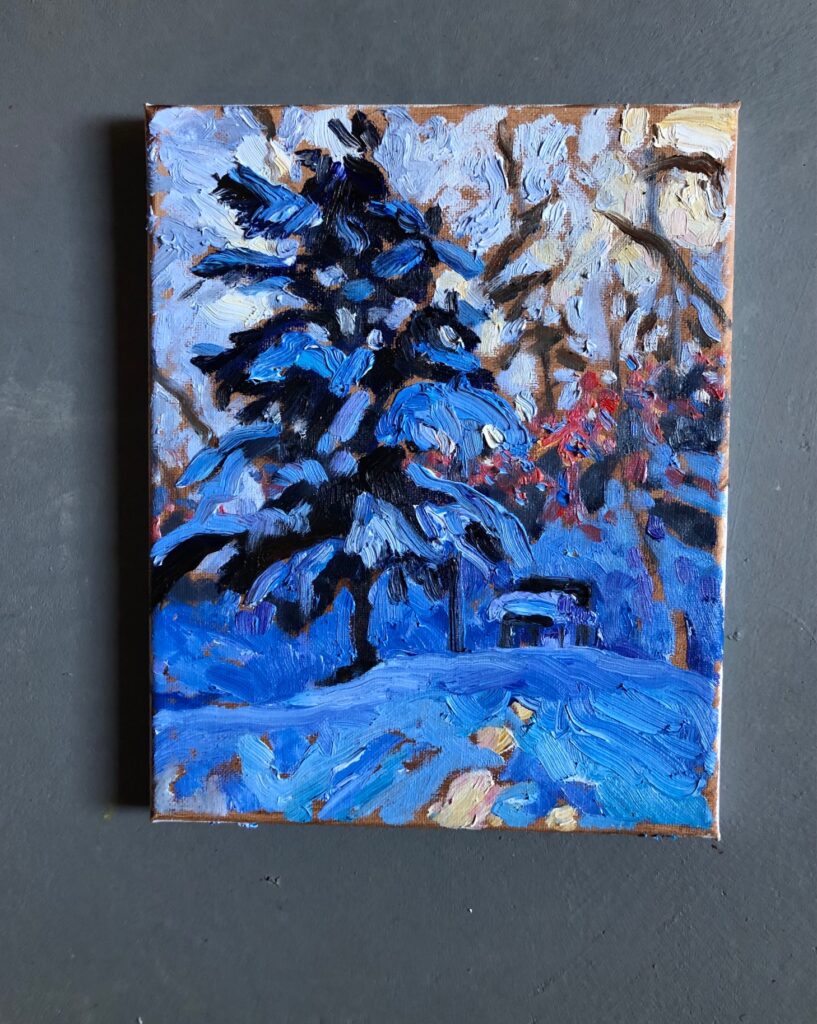 I am so grateful for everyone that made it possible for my 'new eyes'. It's such a gift!
Already life transforming, I'm excited to 'see' what is next in my new phase of work. 
Thanks to you all for your continued interest in the work, it's such a pleasure to hear from you, have the work find a home with you, and know your stories.
We have paintings available for purchase in many sizes, just email to inquire.
NEW "Winter~ Tree & Bench" 8×10 original oil on canvas