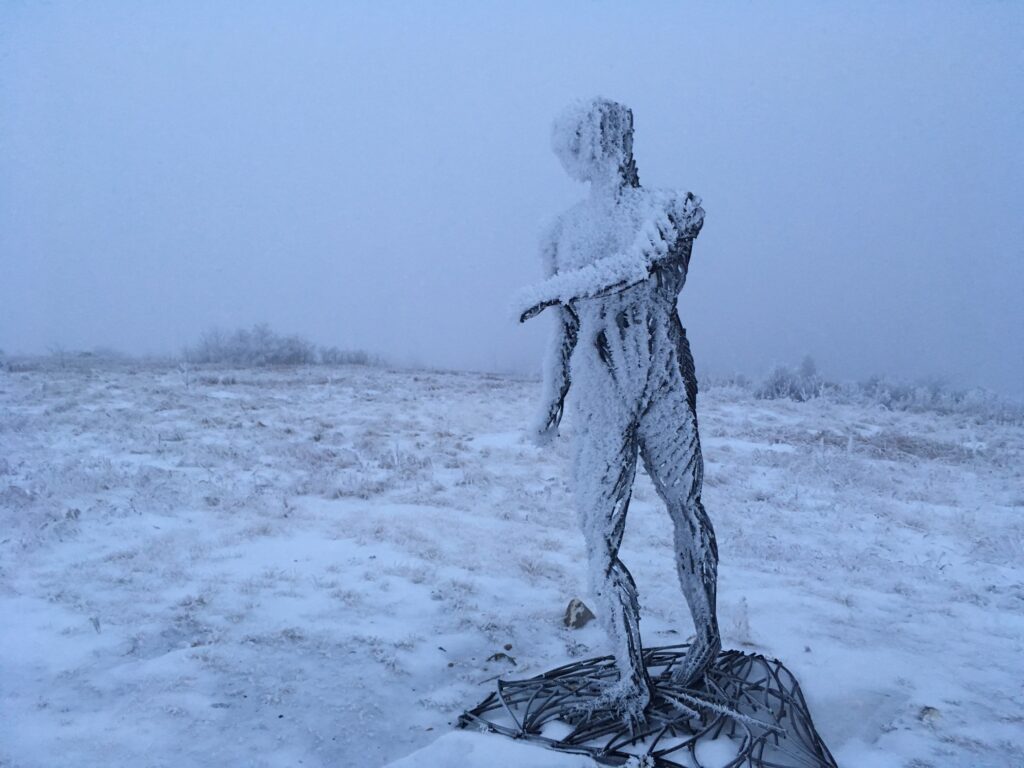 The Canadian prairies are known for long cold winters.
It wasn't a matter of liking or not liking winter, because it would come regardless.
Living, working and surviving on the prairies is a part of living compatibly with the seasons.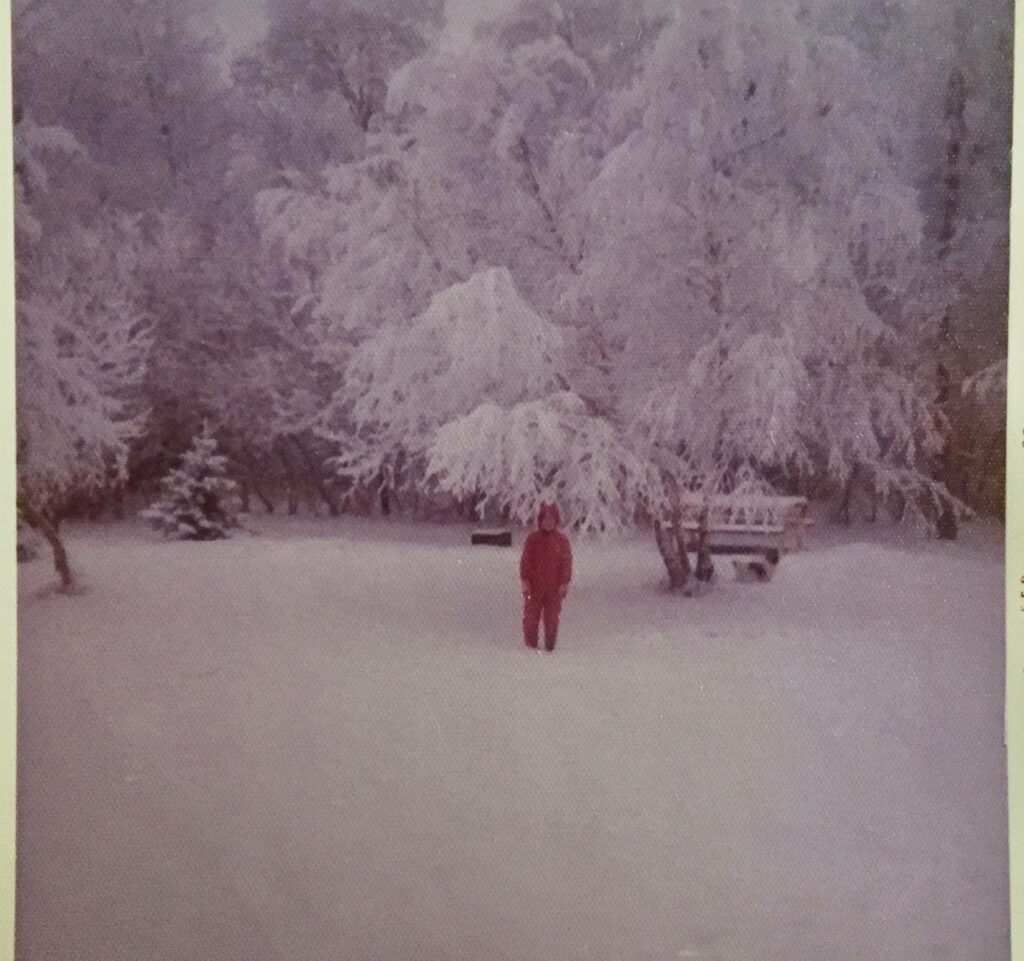 Considering the extended months of winter, it may seem odd to think of February as 'nearly spring'.
Spring snow storms would arrive as late as May, but it wouldn't hamper our outlook that spring was around the corner. 
As I watch the winter storm outside blowing beautiful patterns in the snow, I am reminded, spring is 'nearly here.'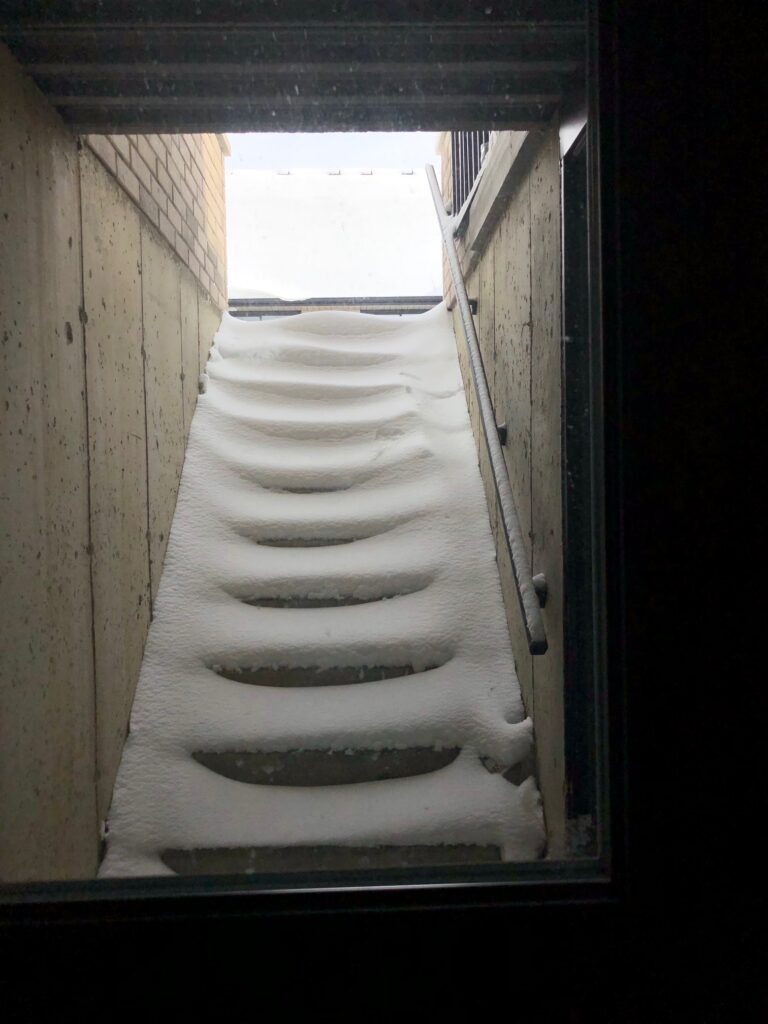 When I lived on Vancouver Island, by this time, crocus, daffodils and hyacinth would be blooming in abundance. Cherry trees lining the waterfront would be glorious pink decadence. Colour would emerge in permanently lush green forest, and fresh scents of blossoms would intermingle with the salty sea air.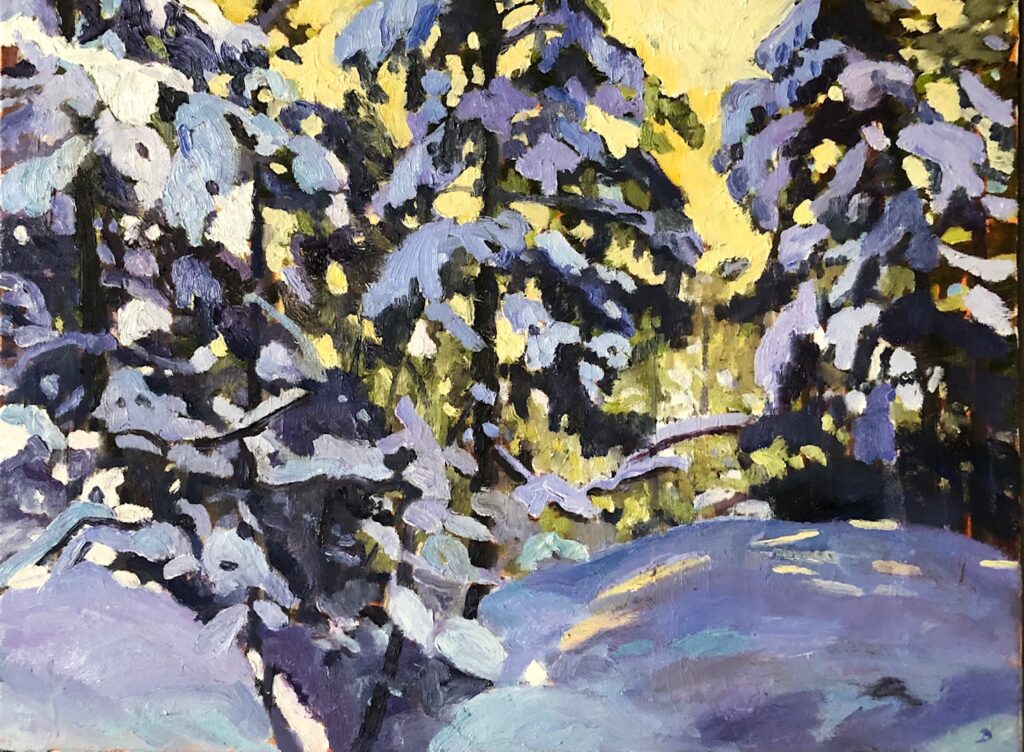 If winter is feeling long, it can be challenging to not wish it away. It's natural to have moments pining for days of warmth, gardens, and hearing birds at sunrise.
Anticipating the change of season can be a reprieve among perceived 'sameness'.
I am reluctant to leap ahead and wish time away. Spring will be beautiful, refreshing and busy. It will bring delightful change and fruition of projects. It will also bring longer work days and tasks filling lists and mind. Without the snow noise buffer, sound can be heard more clearly. The calming silence of winter becomes noisier sounds of summer activity.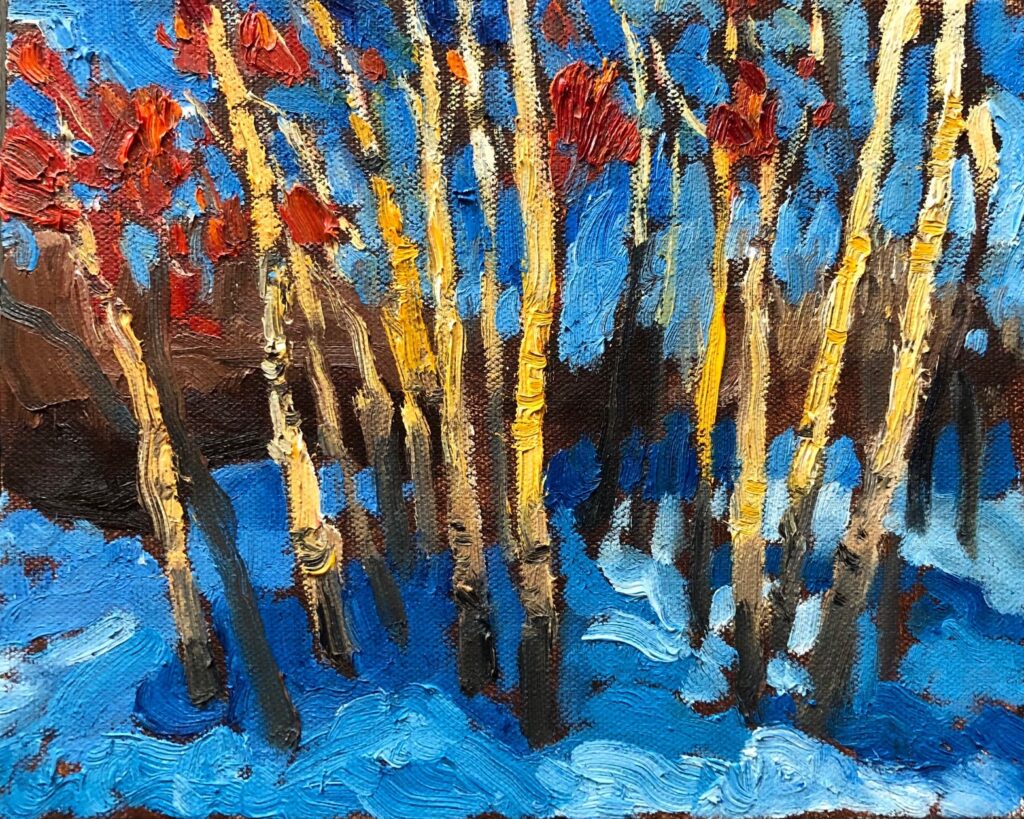 Winter holds it's own kind of sanctuary, in it's cocooning, muffled peaceful quiet only winter snow can bring. Light reflecting periwinkle blue in early winter morning is one of my all time favourite colours. It's the only season we see it, and it's awe inspiring.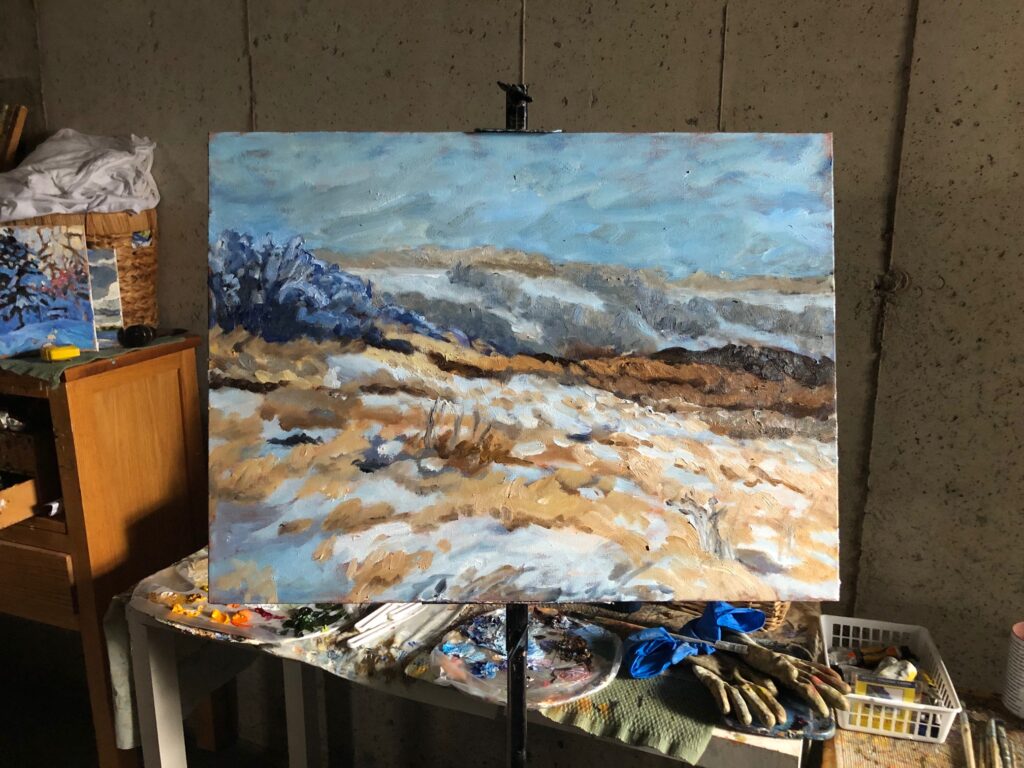 When I visit my home province in winter, I relish long solitary quiet forested walks. Witnessing frost clinging to branches and prairie grass in magical wonder always causes me to just absorb it all at an easy life pace.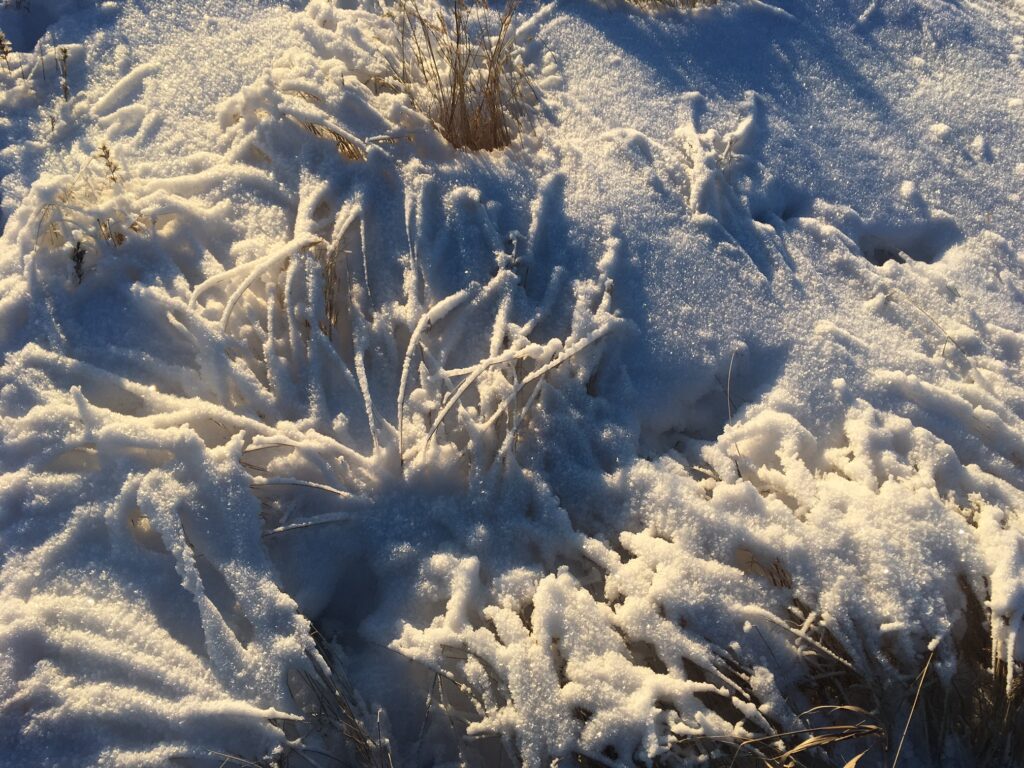 "Canadians don't want winter paintings," an art dealer told me. "They see enough of winter."
Yet, when I reached out on social media wondering if there was interest in winter paintings, response was a resounding 'yes.'
Thanks for your encouragement and reaffirmation that I am not the only one who savours this season.
Happy winter wanderings friends.
~
Work in progress below~ Please email for details on work available for purchase or to inquire about any of these original paintings. dawn@dawnbanning.com Also note there will be no price increase in 2022.