"Our currency is what we are able to make." Robert Genn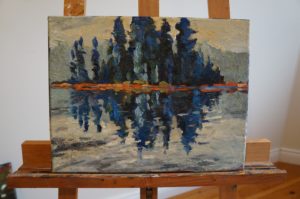 One of the reasons galleries/artists don't include pricing on websites is to initiate dialogue with a client. We want to have conversations about what draws you in, sparks your interest, and how we can accommodate you.
From personal experience, its also because….. people often don't read.
Example: a client sees a painting they love online beyond their budget. They leave the site & don't return. They may not realize that painting is 10 feet, or investigate pricing structure, flexible payment plans, leasing, or commissions for various budgets.
Perhaps not realizing it's an original, or as a client said yesterday, "has it been pressed in a factory?"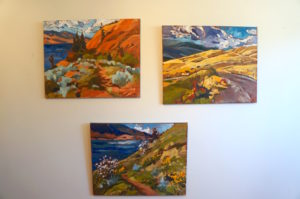 In cycling, one way to build endurance is to put time in the saddle.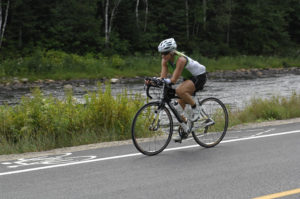 I realize we may be newly acquainted, your inquiries include my working history. What kind of miles have I put in? does price reflect this? Today we will cover pricing, investment, value, and have some fun.
For starters, against every art business guideline..  I'm directing you to my contemporaries.
Below is a PRICING BY SIZE chart of my work &  Canadian contemporaries: similar genre, style, representation. I have included a couple of my absolute fav's and for reference, a Canadian ICON.
Click highlight links to see their work. Prices are in CAD $.
11 X 14 original :
Dawn Banning  $600
Dominik Modlinski $1425
24×36 original
Dawn Banning  $2170
Steve Coffey $3235 ( framed)
Rod Charlesworth $3695
Robyn Lake $1950
4ft x 3ft original
Dawn Banning        $3,950
Dominik Modlinski   $8,175
Robyn Lake             $4125
Bob Kebic               $5,450
Robert Genn 30×48 $33,850
Philip Craig 3ftx3ft    $9,500
As written in my website, prices are determined by & in agreement to my dealers. Art Dealers base their decision on pricing collectively on artist skill, demand of work, consistency, history of selling, etc.
Artists usually maintain standard pricing across studios & galleries for artists.
I have within my representation. ( at one point galleries in Montreal, Ottawa, Saskatoon, & Kelowna).
Original work is rarely discounted because it has lasting investment value.
Original art equals scarcity. How often do you purchase something the only of its kind IN THE WORLD?
This is just one reason why the investment holds compared to cars, bulk furniture, iPhones and lawn mowers.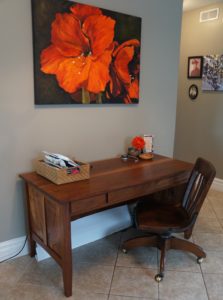 Previously I have written about gallery commissions/ art fair costs/ & benefits of having representation.( click on highlighted text).
I have shared commission structure, prints vs original, guidelines in buying art & how to spot something fishy.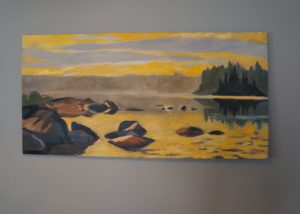 I am honoured my advice is sought out by clients,dealers and artists. Clients inquire about expanding their collection, what dealers/ galleries are reputable, how to display artwork, and growing their own creativity.
I have assisted professional artists with their gallery approach, marketing, to define demographic & their style. They reach out to someone who understands the pressure & demands of an artistic career. Dealers may need a thoughtful ear when handling artists.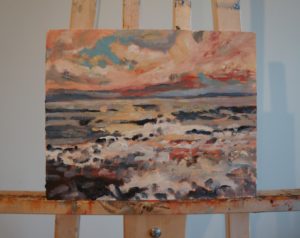 I participated in my first Arts Council exhibit when was 14.
The youngest member of the local arts council at 17, became a member of CARFAC at the same age. Art fans have been collecting my work for over 30 years.
Art gallery management experience in two provinces, ( BC & Sask) contributes to my own business success. My work has been featured in the National Post, Homes Magazine, and covered in various newspapers. I was invited to Artists for Conservation in 2009, and on a 30 day boreal expedition in 2011.
I have written a FREE Ebook, available for anyone to download from this website.
Donating work to Cancer Centers, Youth Centers, hospitals, funds from sales to National & International Conservancy charities are various ways I contribute to humanity & conservancy.
Before becoming a full time artist I worked as a travel agent, painting a mural campaign to attract clients. Freehand children & office murals have peppered my career, including a massive pink elephant on the side of a container.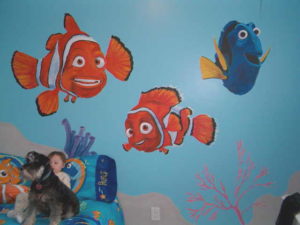 I have waited tables and sold advertising, cleaned hotels & canned beer. I unloaded boxes in shipping departments and jumped out of helicopters during arctic exploration.
I volunteered at Women's shelter, marathons, search & rescue  and Ironman.
When time allowed, I honed my skill with one constant in my life, ART.
Artists worry I may not understand what it is like to practice art in stolen moments at kitchen tables.
The truth is, hands raw from scrubbing public bathrooms still went home to hold a pencil.
Fueling the work is persistence and purpose of making the world & lives better. Not a technical or natural painter, I work hard at improving my skill with the absolute belief the spark I possess for connection to that what lies beyond the edges, lighting & inspiring lives. It is what I have the most of to offer.
"Art is a form of love. Art is the ultimate gift. Art heals life." Robert Genn
When we talk of value in art, its important to focus on skillI, technique, mastery of colour & brushstroke, consistency & legacy. I  wonder if we should include artists who know of commitment to purpose, and stay the course?
Some of those listed above understand this. Robert Genn never had another job, but he lived his life in such purpose, and he devoted much of his life to freely helping other artists.
"When you sit down to paint or draw, you form yourself into a posture of praise." Robert Genn
~
Collection of Three new paintings shipped to the Hambleton Gallery in Kelowna this week!
Check in with Joshua to see these bright new 24×30 originals!
~
Island 11×14 $600
Amaryliss 30×40 $2700.00
Sun 4ftx2ft $3600
Beach 8×10 $455
Huffington Post declares the number one reason to buy original art:
"it as a postive effect on the environments of the people who own it, "inevitably making life more enriching."