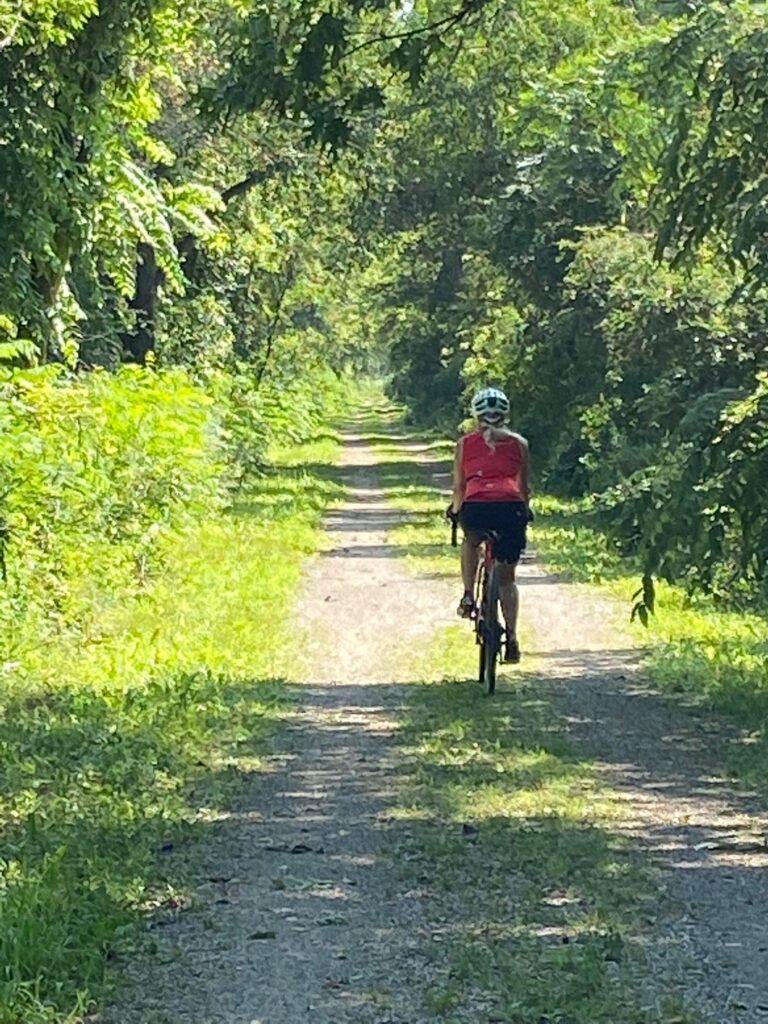 Cadence is a rhythmic sequence. In cycling the focus for quick turnover of the legs, or 'quick cadence' results in an efficient effort.
In music it is perceived as a "rhythmic or melodic articulation or a harmonic change."( google def.)
It's likely sport and appreciation of musical rhythm influence how I think about cadence in art. My thoughts are two fold.
In painting, cultivating a specific internal rhythm with brushstroke can eliminate choppy hesitant movements. The painting will develop and progress in a more pleasing manner. It's also easier to tap into the kind of 'flow' Mihaly  Csikszentmihalyi writes about.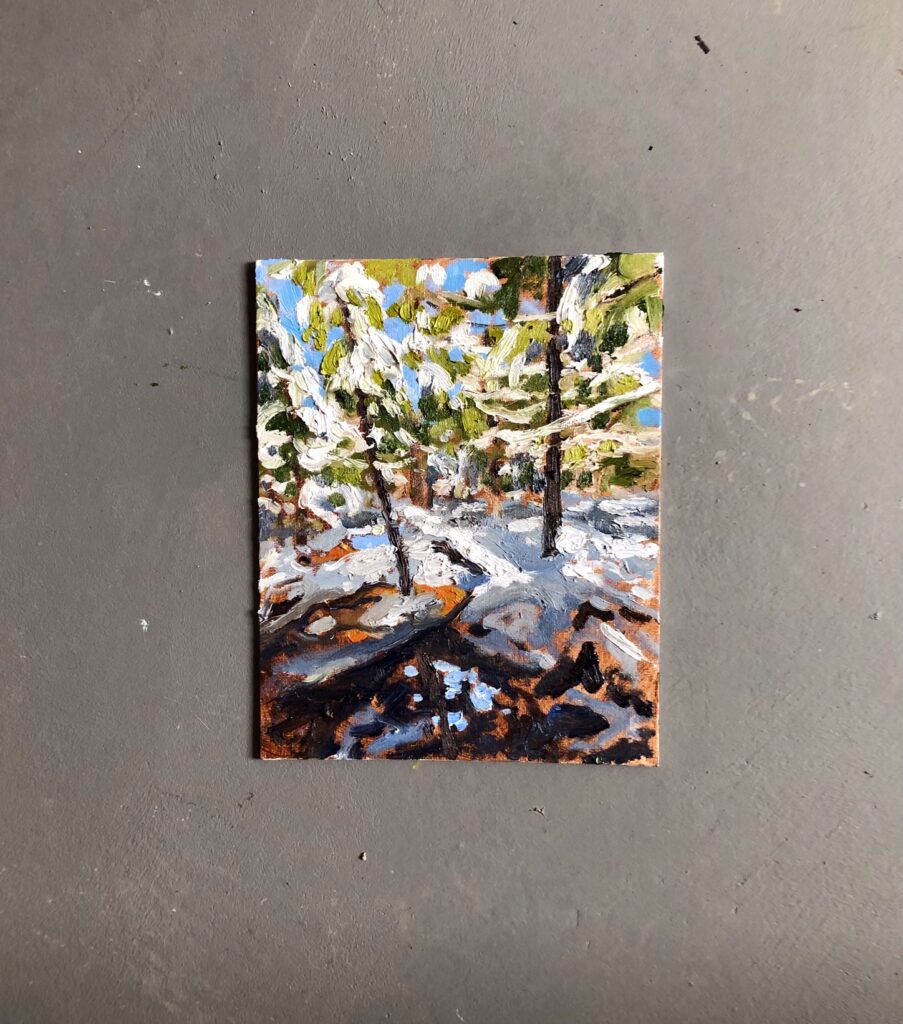 Secondly, in an art career, a healthy cadence between business and creating helps achieve balance. It is important to compartmentalize these aspects in some ways, as business activities can be detrimental creative process. The pressure and stress of everyday business, especially these days, can stifle productivity in the studio. Having a creative mindset to business may help bridge the gap between how an artist feels about the different dimensions of a creative business.
In the last two years we have seen a strain like no other in the industry.
With these kind of pressures, it's not unheard of for artists to be a bit frantic in their creating.
Feeling 'frantic' isn't usually productive for creativity. I've been there.
Being grateful to do what you love for a living, there can be a sense accountability to that gift, and an awareness that life and time are short. That sense of frantic can be passionate, and also overwhelming. External or internal pressure to please everyone, in what we create, or the speed in which we create can be crushing. A frantic pace, or cadence isn't necessarily healthy, or sustainable.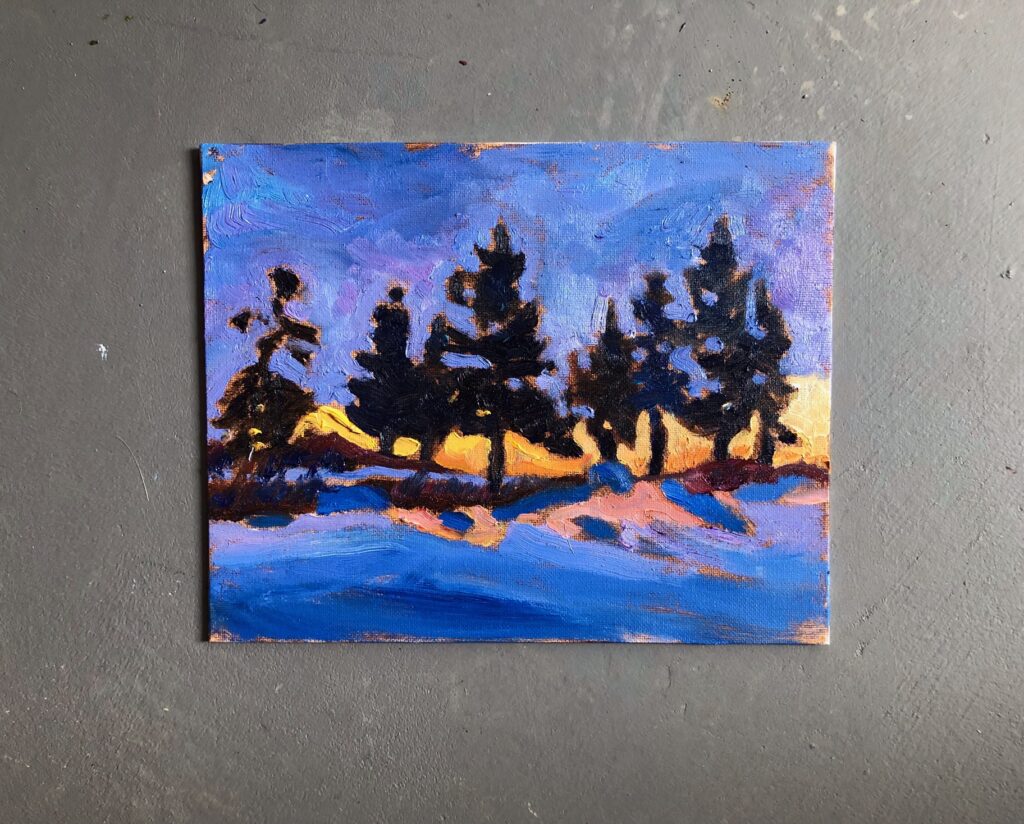 When the world changed dramatically, I immediately began to problem solve. Seeking new ideas on promoting the work, I researched how venues, dealers and artists were evolving their business practice in a pandemic. I sought out where art collectors were purchasing art, if at all. I thought about size of art, what art budgets might look like, and subject matter. What did people want to see and feel in their spaces. How could I make a difference?
How could I still make a living? 
Always, always painting away, simmering creative ideas. Art like anything else, requires dedicated practice. Stopping can be scary, with fear of losing skill set and the joy.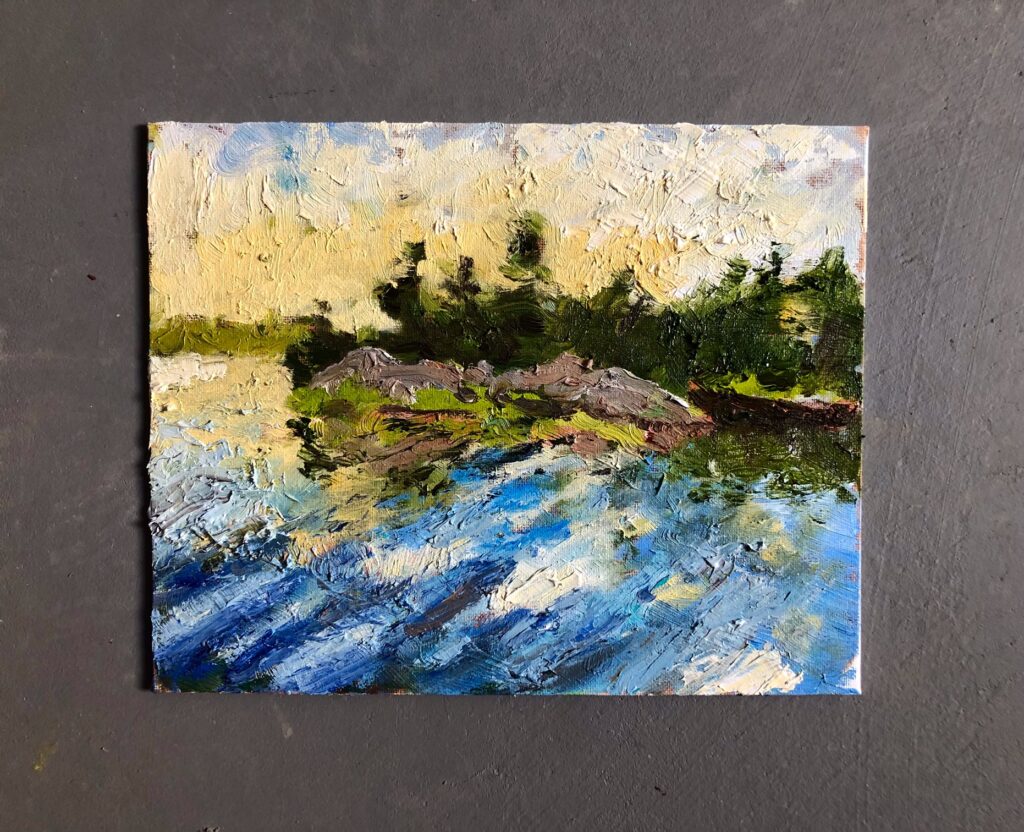 Recently, I discovered what it feels like to stop.. and let go of the frantic. What's ironic, is it's actually increased my enthusiasm for the work, and expanded my creative mindset.
Time off has been necessary to heal from eye surgery. It's also practical, I only have so much space for paintings to gather when sales are quiet.
Taking time off hasn't extinguished my desire to create, or ideas that continue to flow. I have been itching for the brush, not from pressure of clients or galleries monitoring my creative output, or the brain drain of trying to guess what people may want.
This deep pleasurable pull to create is pure and simplified. It's freeing.
My artistic cadence is developing into a new delightful rhythm. Proceeding forward with new eyesight, and perspective, it's exciting to see what will enfold on the easel.
~
NEW:
Each new painting above are 8×10 oil on canvas board, the last completed mostly with a palette knife.
Hand drawn card below is done in ink and coloured pencil.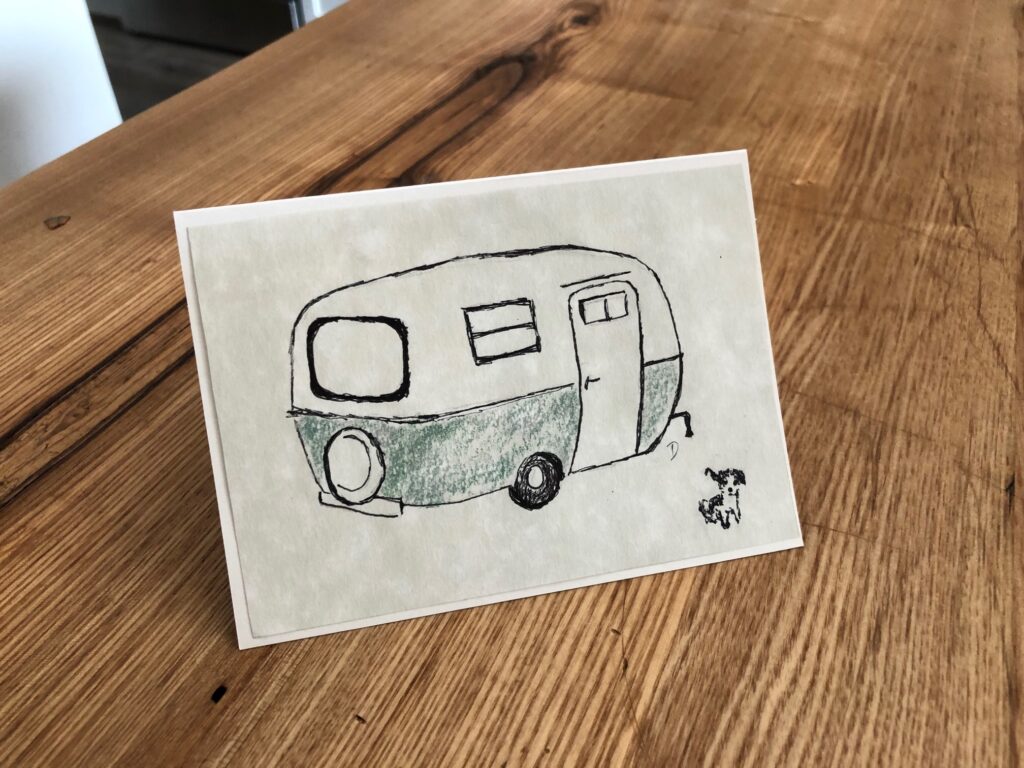 Years ago recovering from surgery I said to a friend, " I can no longer paint 8 hours a day". She responded, " What makes you think that was good for you in the first place?"