How did a postal worker and librarian amass one of the largest and most priceless collections of art ever?
The story of Herb and Dorothy Vogel is a hot media topic and sparks investor inquiries. With modest salaries, (Herb's annual income was 23,000) living in an 850 sq foot NY apartment, their collection worth millions was eventually deemed 'priceless'.
Why should you care?
How to buy original art is the most common questions buyers like you ask. With the avenues to purchase original art expanding, from galleries, individual artist websites, art fairs, artist co-op's, and private dealers, it can be a sea of confusion.
How did Herb and Dorothy do it? An International appraiser's advice mirrors their actions. "Buy what you love. Art should be a passion purchase."
"The Vogels only bought work they loved, whether the artist was known or not."
Herb and Dorothy weren't art specialists or critics. They never acted under the advisement of a dealer.
They collected with delightful passion. In fact, meeting the artists was an integral part of their process.
 "They communed with artists in the Greenwich Village art scene and never purchased art without a studio or personal visit with the artist, seeking out the artist's input in an attempt to understand the process behind the works they were both drawn to."
To gain confidence buying what you love, think of the music you collect. It's unlikely you asked for approval before buying concert tickets and CD collection. You were moved by the music and it enriches your life. Art is the same.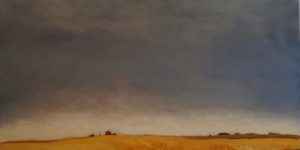 People's eclectic collections aren't so strange, what is odd, is that more people don't buy original work.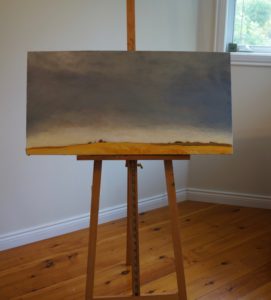 Helpful considerations when purchasing original art:
Are you emotionally connected (joyful, intrigued, etc)?
Does the work show mature brushstrokes and colour palette? Does the artist express commitment to their work? ( ie: a legacy of exhibitions/established website, clear information) Is the artist emotionally connected to their work?
Are the persons exhibiting the work (dealer or artist) enthused or bothered?
Is the dealer informed on genre/ medium/ info on art & artist beyond the typical? Providing background knowledge of both artist & art expresses interest and commitment to their artist roster.
 Is there a documented history when you google the artist/ gallery? Testimonials? An added thought, see if they engage & contribute to their community/ charities.
These considerations will help you to establish value in the work.
Original art tends to recycle, and continue. It's usually gifted, inherited, auctioned or resold, instead of filling up dumpsters.
Last year news broke that famous works of art were being manipulated overseas, mass printed and sold in big box stores. That print may not be Monet's but an illegal knock off. In discussion of value, this is a relevant thought to consider. Conscious consumerism is expanding beyond the initial farm to table concept. We have the power and resources to collect wisely, considering, art, artist, venue, ethics and the environment.
Art matters. Herb and Dorothy knew that. They lived their passion, were enriched for it, and in the end, shared it with the world, gifting their entire collection. You can just feel the love.
~
New work ~ "Evening Light" –  ( barn) 18×36 oil on birch board ~ $2000.00 CAD