Do you yearn for a view?
Opening the exterior wall, what would you see? offices? concrete? a neighbours house? nature?
What if you could control that view? Choose it.
Knocking out a wall might not be feasible, budget friendly, or the view you pine for.
Art may be your answer.
Unlike a window, art is portable, will outlast furniture, flooring, wall paint.
Infusing your space with colour and reflective light, art will awaken your senses similar to a spectacular view.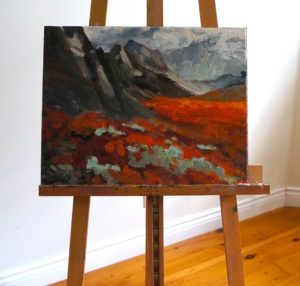 Art breathes life into a room, and to the people within it.
"If you want something to match your couch, buy a pillow." a famous collector said.
Art isn't a fixture for walls. Forget trend and 'matching' fashion.
It's your view, make it your own.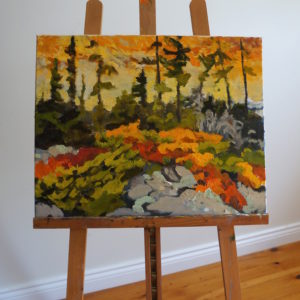 We are beyond the restrictive mythical belief that art is decorative.
Humans engage in, respond, interact with art in powerful ways.
Our pupils actually vibrate when viewing art, offering evidence of a direct energetic response. ( further reading on habitat vitamins ~ click here )
And that is just the beginning.
This article suggests the area of the brain that experiences not just emotion, but goal setting is activated when viewing art.
From Visual Thinking Strategies:
"We also found that given certain key elements in the design of aesthetic encounters, growth in critical and creative thinking accompanied growth in aesthetic thought. In other words, in the process of looking at and talking about art, the viewer is developing skills not ordinarily associated with art. These findings were consistent over a wide range of cultural and socioeconomic contexts."
Orchestrate your view, illuminate a world of possibilities. 'See' what unfolds.
What's your view?
~
New Work available for purchase:
North 14×18 oil on canvas
Sunup 16×20 oil on canvas