Ask 3,000 marathon participants why they run, you will hear nearly 3,0000 unique answers.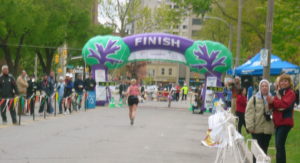 Question artists why they create, responses will vary as much as their art.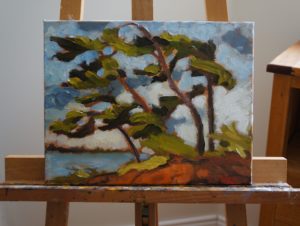 For runners, it may be dedication to a loved one or charity, health, fun, a calling, for the challenge or community, or one thing on 'THE list'. Some stumble into the sport in retirement, or thru a friends' avid interest. (It can be delightfully contagious.) It may be a one-time goal, or grow into a lifelong pursuit.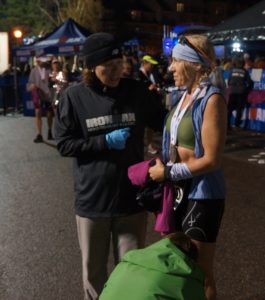 A creative may have no desire for a professional life in art, instead, the goal may be to master one subject( like that one-off running goal) such as drawing the best tulip ever. It's like perfecting a basketball dribble, without worrying about the game.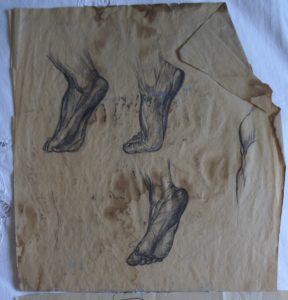 Emotional connection to the subject isn't a necessity for creatives. It can be joy for process itself, love of shape & form, passion for making a difference, cultural exploration, education, sharing visual history or story. The emotional content can be honouring the legacy of a family member or creatives that came before.
My career in art didn't arrive in a giant epiphany. Rather, it's a life born in curiosity and persistence.
I am not a natural, nor technical painter. A kindergarten report card stated my lowest mark in 'colouring'.
Dad says, "She liked to draw, and for a long long time, it didn't look like anything. Then one day it did."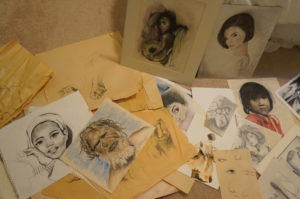 Emotional content is the primary strength in all subjects of my work, from animals, people & now, to landscape, where I began, with a history deeply rooted in nature, raised in Provincial parks.
This career is a joyous, challenging, scary, rewarding, winding solo path. It is filled with, among the doubt & loneliness, moments of deep clarity & gratitude.
Thanks for traveling on this colourful loving journey with me.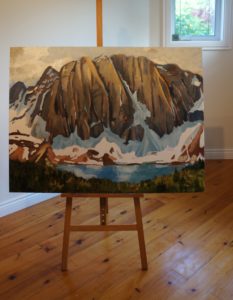 ~
NEW. Revisiting subjects with renewed style and engagement.
New- Windswept – 11×14 oil on canvas $600.oo
New- Forest 24×30 oil on canvas $1800.oo
Mountain – 3ftx4ft oil on canvas $3950.oo
~
"They think we are all flow-y inside, that it flows from us like wine without effort or intention. Why is this misconception of 'it happened accidentally by birth, like magic,' is more highly regarded than hard work?" Creative colleague.
Other Photos Above:
Participating in the London Marathon & Early drawings I did when a teenager- foot & people studies 1984. Park photo with my brother.