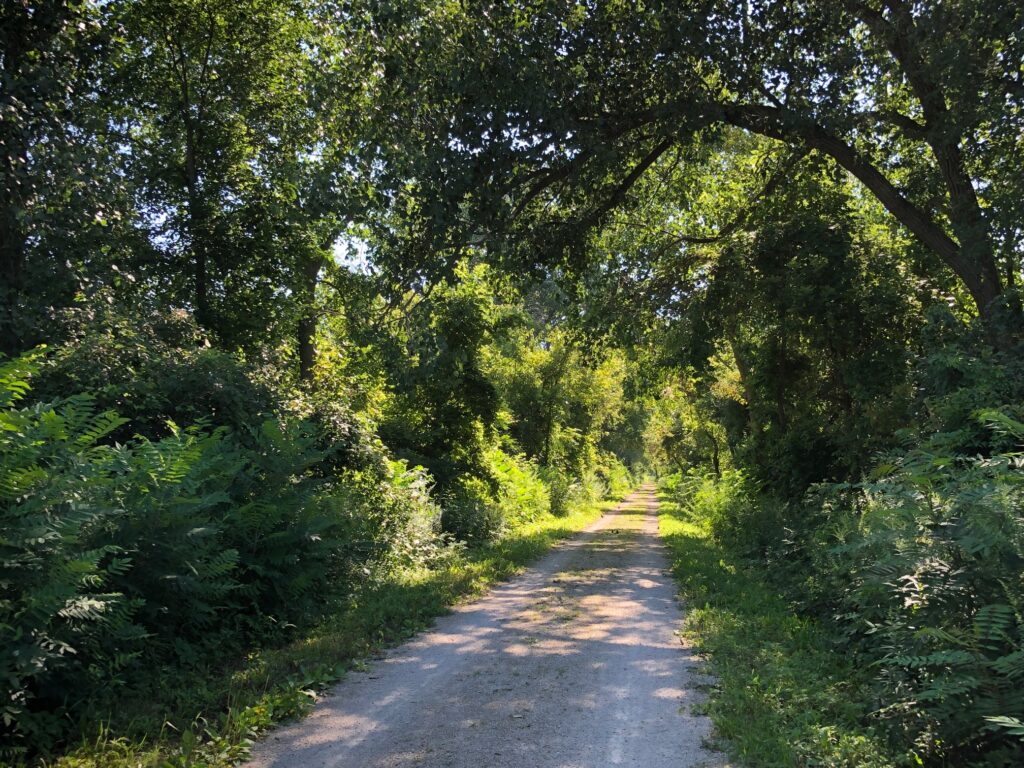 "You don't have to have it all figured out to move forward." R. Bennett.
What's new with you and how is life where you are?
In the last few months, I have moved two households in two different provinces.
During the month of May I worked on house renovations in preparations for selling our home. The unexpected call to move Dad came an hour after selling our home. I arrived in Saskatchewan 6 days later. With quarantine and covid protocols, I was gone for 5 weeks.
Privileged to assist my Dad with his transition to a nursing home in Saskatchewan, it was interesting to see his selections of things to keep. What we surround ourselves with, especially in our winter years, downsizing for the last time in life, is telling. What do we value, and what brings a sense of comfort, of home? His choices were his true loves. Family photos, cards & letters, music, his guitar, books and art. He easily let go of the rest.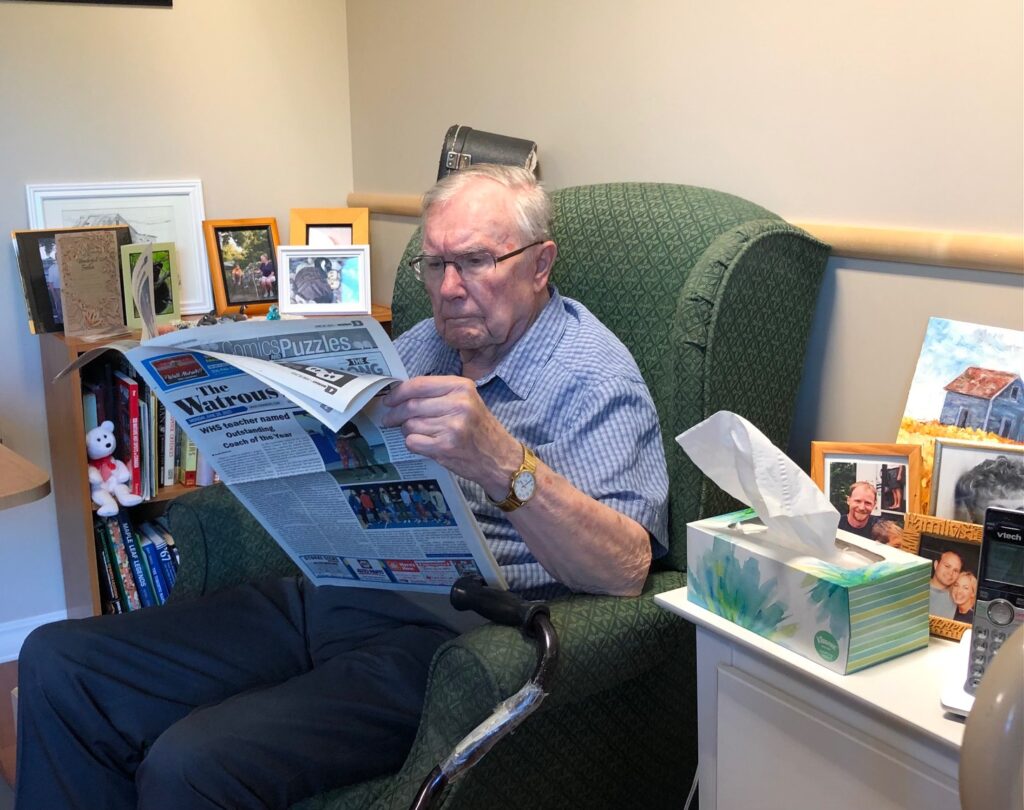 "The pictures really make it home" nurse Maya said. In full agreement, I feel they are a crucial part to our well being. Pictures are the first impression when we enter a room. They create our views, and set the tone of feeling in a room like nothing else can.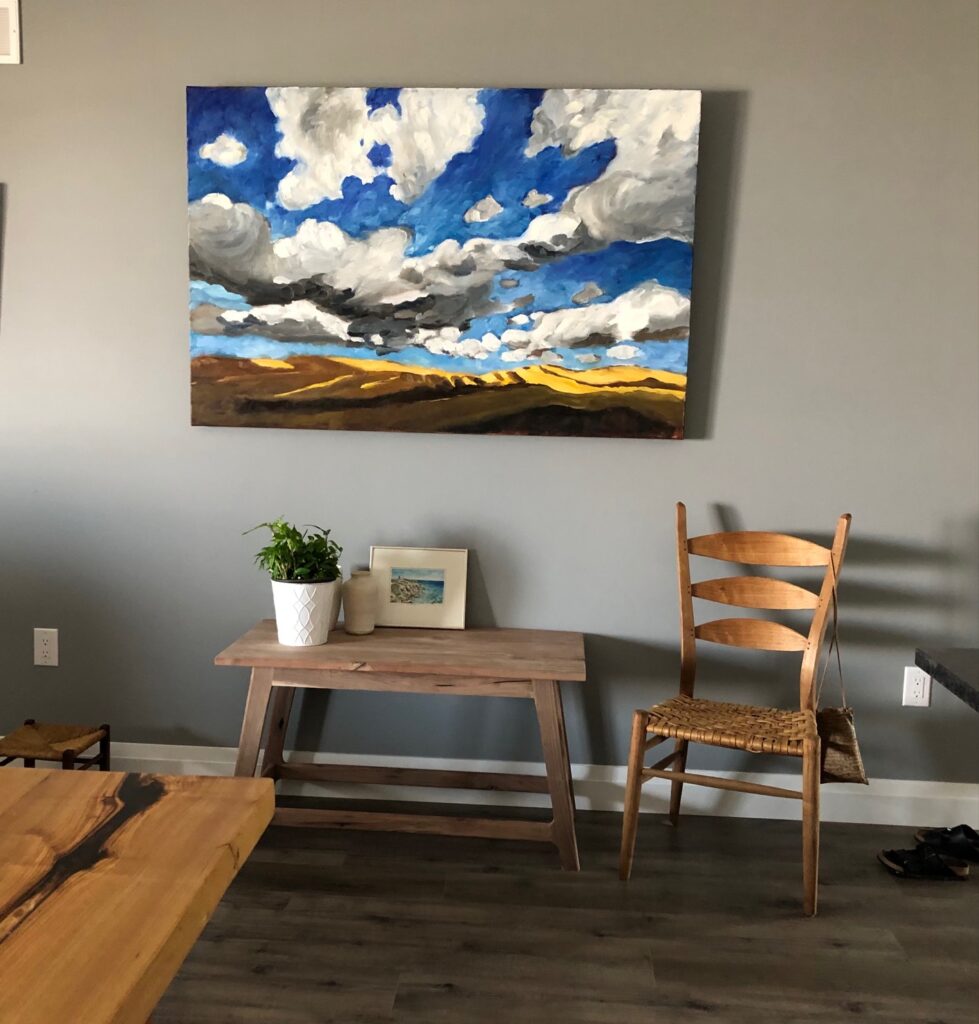 It's in our nature to scan perimeters when first entering a space. A internal survival instinct has us seeking the room for threats and nourishment. We automatically look for for natural light, for windows and exits. Initial focus isn't furnishings, floors, or fixtures, we look at the walls.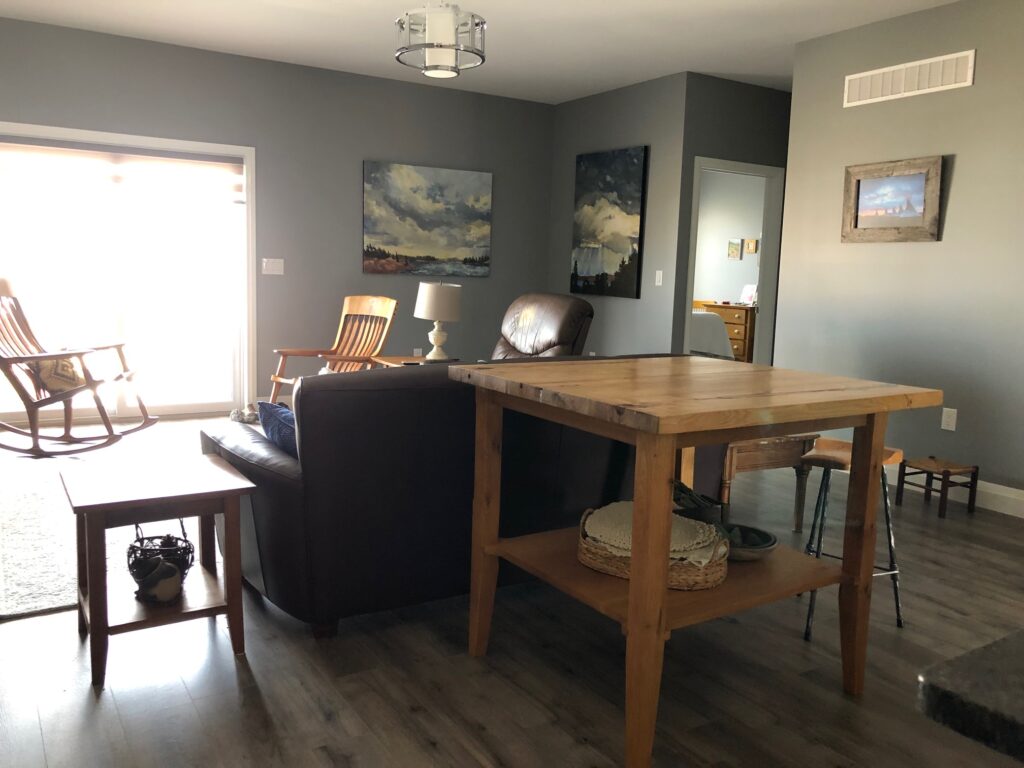 Art can create a powerful emotional impact offering comfort, sanctuary, a feeling of safety. "Views" of nature are crucial to our health, and in last stages of life, I discovered this is what many choose as their most valuable possessions. Walking the halls adorned in beautiful nature art of Dad's new home, personal rooms reflected more nature views in paintings, among family photos and plants.
In times of chaos and disruption, we need familiar natural views to help bring a sense of calm in the storm.
Like my Dad, I too, have downsized considerably. We moved from our home to a rented townhouse, in anticipation of eventually building a home. We chose our selections of what to keep carefully. It is such a good exercise in letting go, and discovering what matters.
These recent transitions are not without a sense of loss. Letting go of the last things in my parents home is an emotional experience on many levels. Donating much and sharing with those in need honoured my parents legacy of generosity.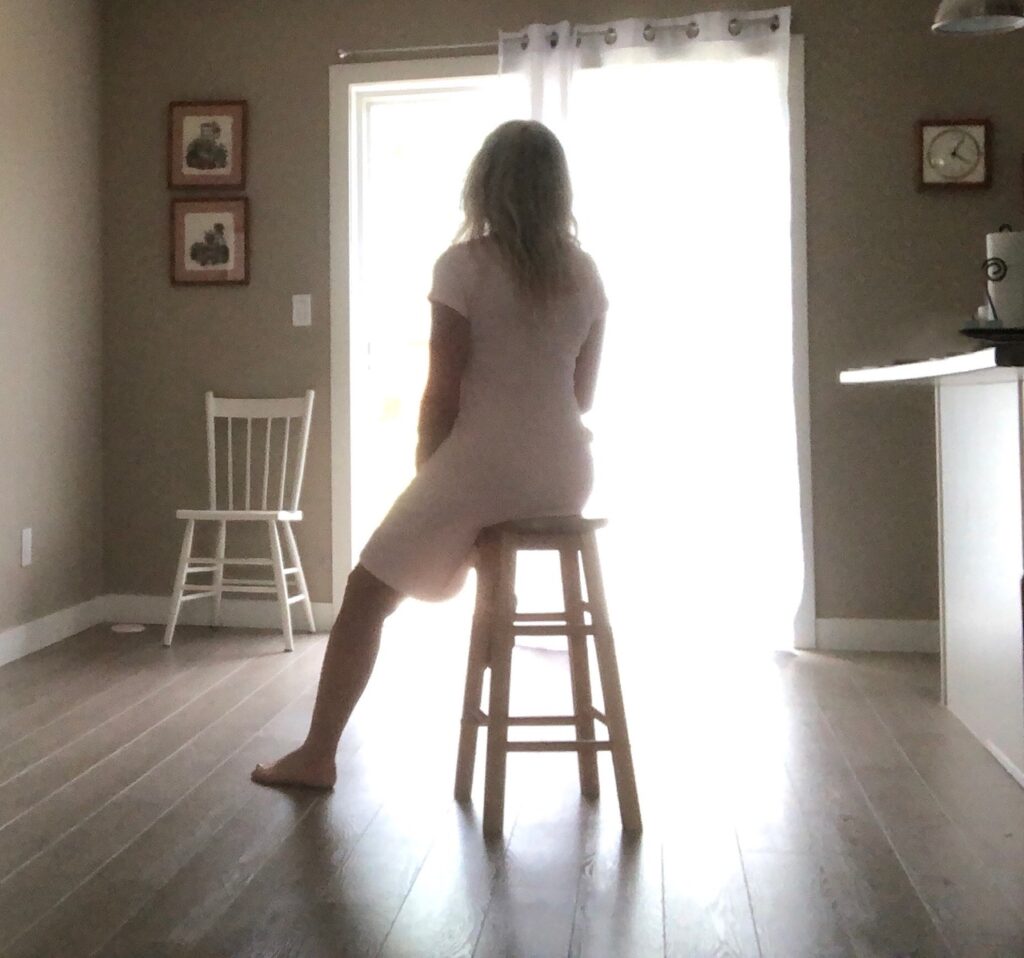 I arrived in Ontario two weeks ago straight into our own move.
In my own home, letting go of things wasn't as difficult as saying goodbye to my studio. It's always been more than a room to me, built with love by Marc. I felt more of a sense of home, than any other room in the house. I am so grateful to have cherished and made use of this amazing place.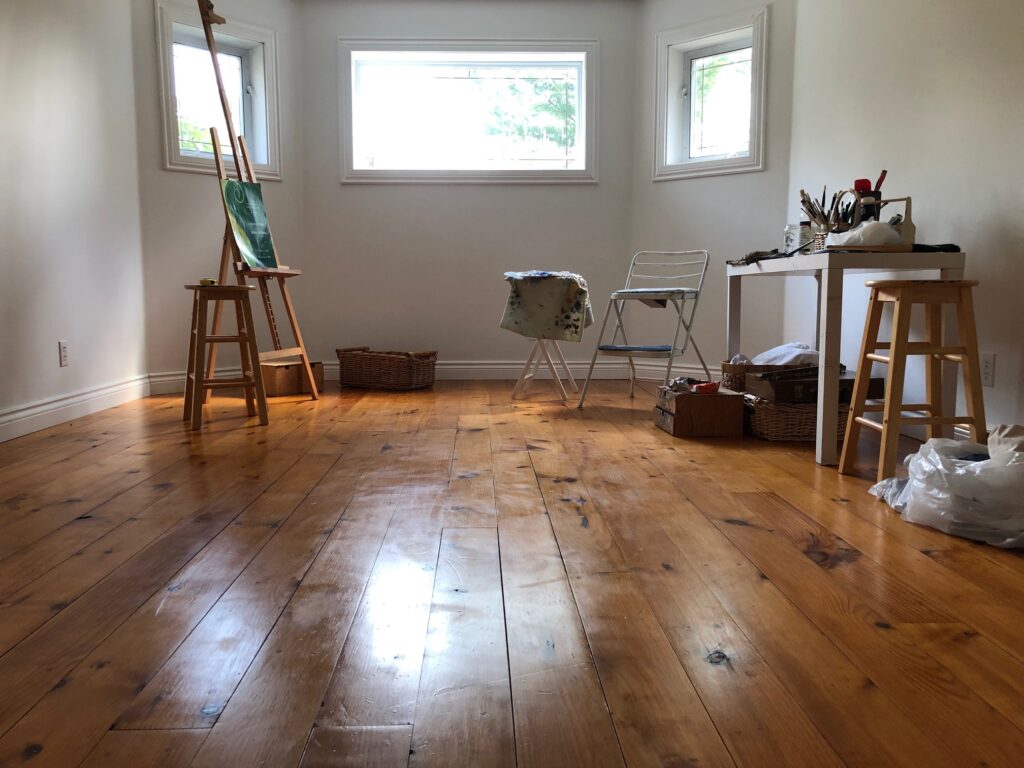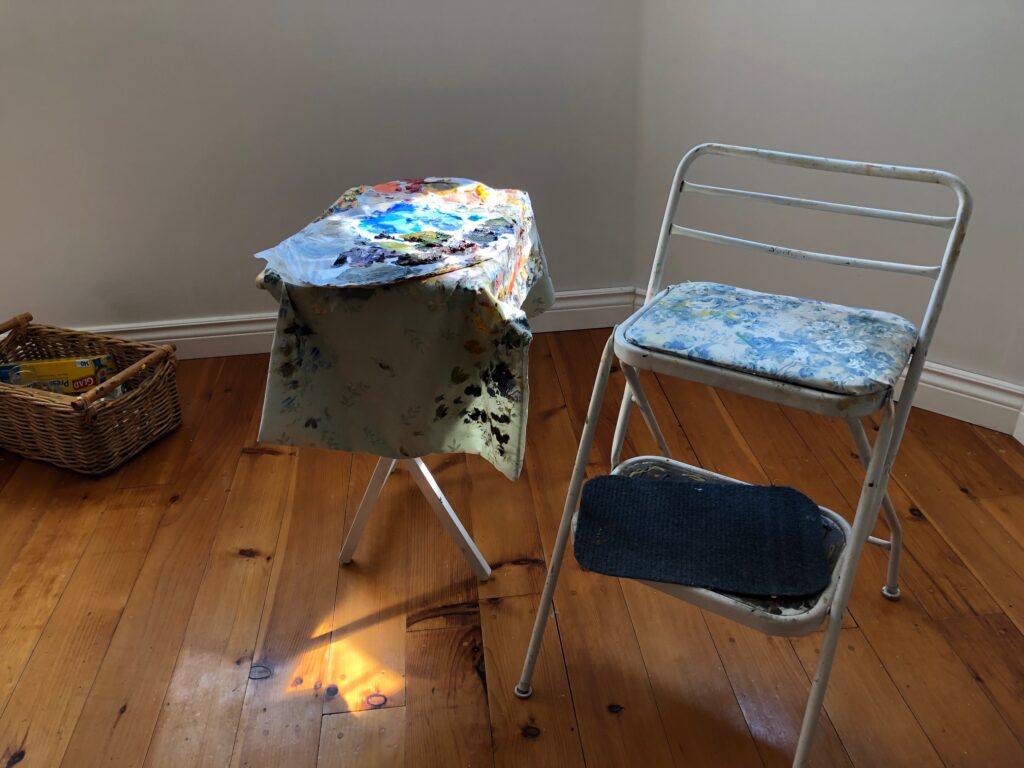 Lack of my own studio space, brings an odd feeling of being untethered. This too, holds great lessons in how I move forward. Growth and change can be uncomfortable, but also beautifully freeing.
It has been months since I picked up a brush to paint. It will take time to find a creative space physically, and emotionally. It's time for rest and renewal.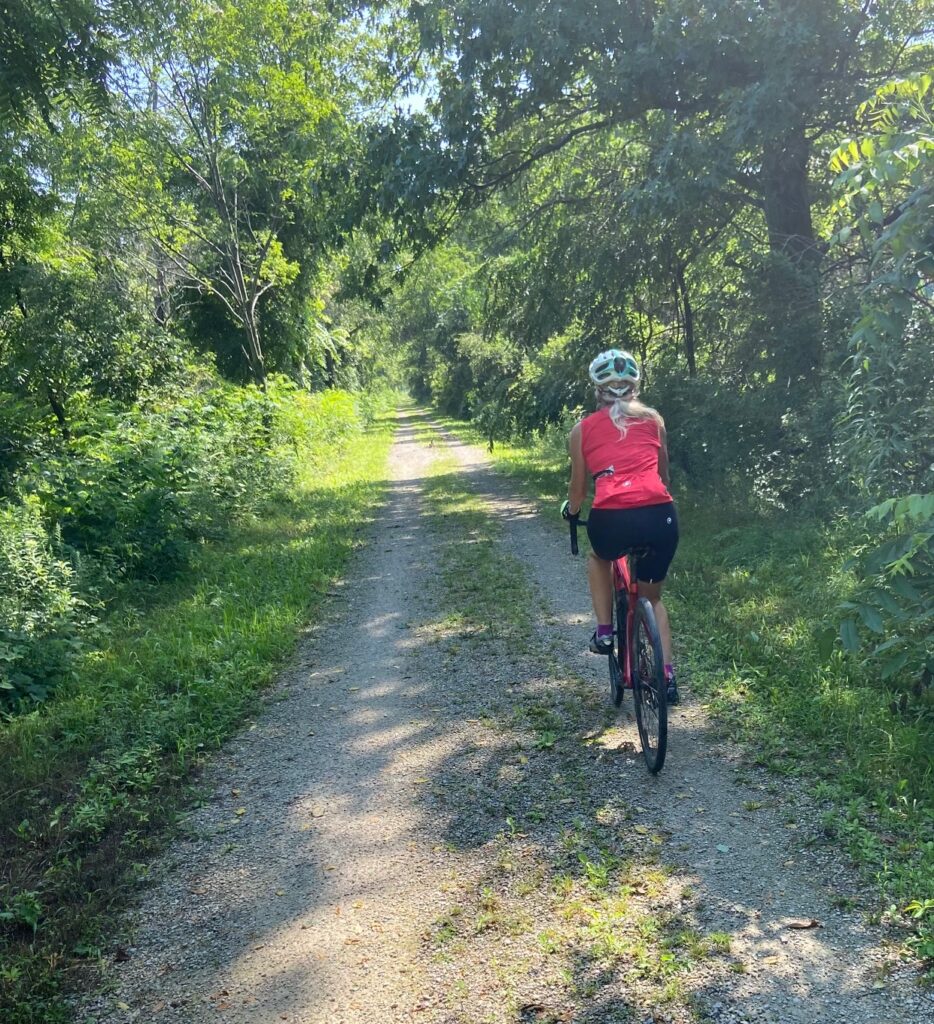 With storage full of original art, it's not entirely feasible to create more until the current work sells. So thankfully, there is no rush to dive in without contemplation and restoring energy first.
Questions of value and how I am best of service to you, what that work looks like in the future, swirl in my mind and heart as I move forward.
Do I maintain a lifetime pursuit of excellence in art, in order to share with the world, or will that be a private endeavour from now on? Do I reinvent, or change careers like many artists affected by the pandemic? Will it be enough to enjoy other ways to expand and explore my creative skills?
Ideas have been percolating as I pack boxes and paints. I'll share more of this in the future.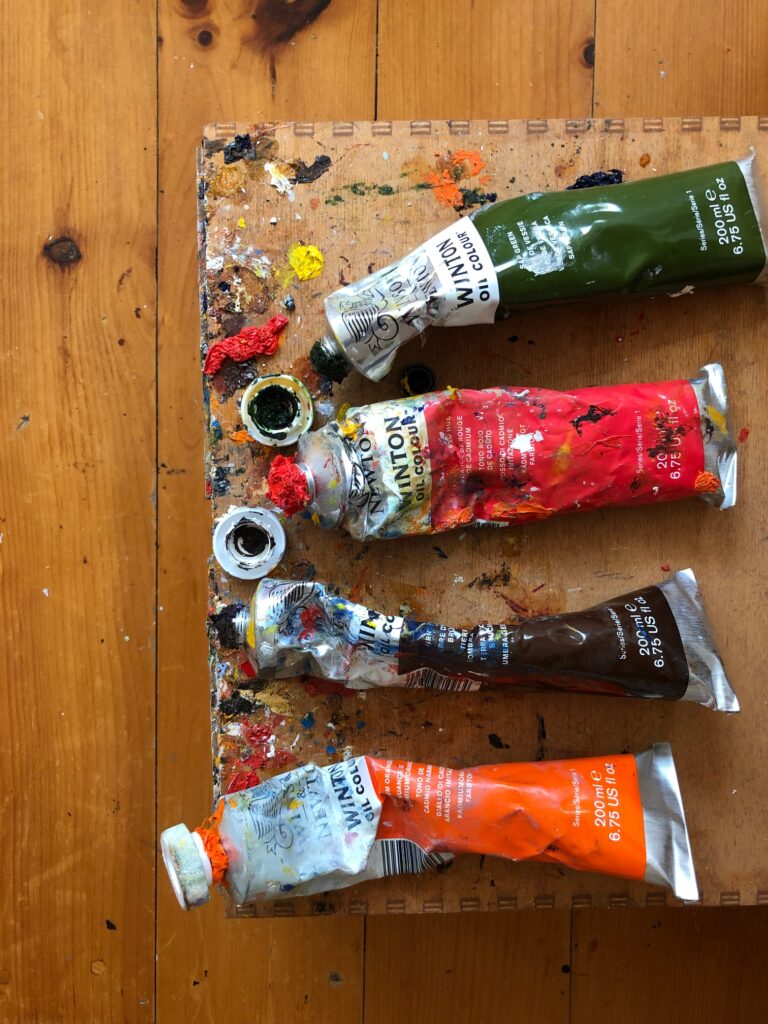 In the meantime, if you are considering owning an original, please get in touch, I have a great selection of work available.
Your views await.
~ Dawn