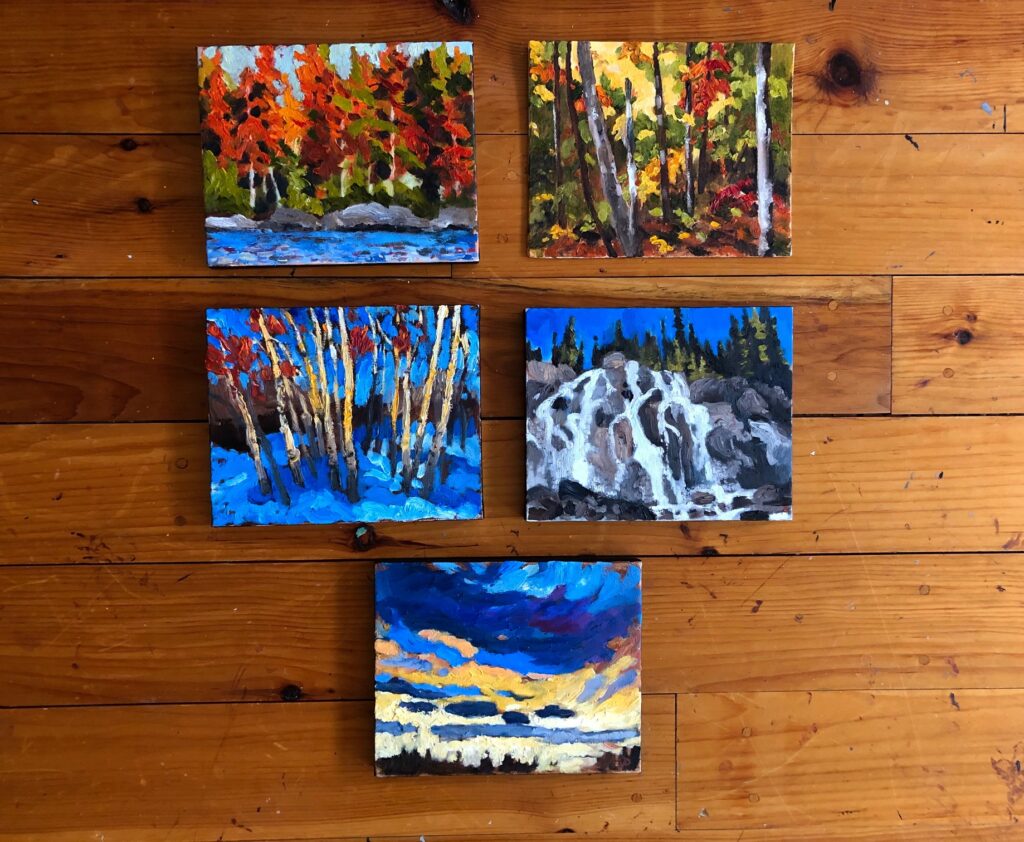 "Having your paintings in our home has brought us so much joy. It's changed how we feel in our daily lives."
Being at home full time has changed the way people design, decorate and live in their dwellings. It's put an emphasis on quality of life in a new way.
A budget friendly way to introduce joy into your life can begin with small, but powerful little original treasures. These 8×10 and 9×12 paintings can be displayed in groupings, or salon style with larger pieces. They are small enough to be displayed upon easels on shelves, or beefed up with large chunky frames.
Versatility is part of the charm of these little paintings.
If you are new to collecting, or adding to your current one, I'd love to assist you on your journey to become a part of this happy family. Email me to begin. dawn@dawnbanning.com