I aspire to be able to paint until I take my last breath, which I hope is very long time from now. It's also my desire to ride a bike, run, hoist a kettlebell, climb stairs and carry my own groceries until that day.
Hope is not enough. Aside from what is beyond my control, these intentions require daily action and accountability. They need practice. 
While navigating options how to continue an art career in challenging times, my creative skills still need attention and practice. Instead of investing in supplies when I have a studio filled with available paintings for sale, there are other ways to keep my skills alive. Recently I collected a favourite painting off the wall, put it on the easel and made something new. It's a joy to squeeze paint. It's absolute pure delight, in motion, light and life.
On the business front, there is a sense of waiting. Some Collectors prefer to view art in person. That's hard to do when our studio business doors remain closed. Like many small business's, some professional creatives may not be able to open their doors again.
Technology, a necessary and welcome tool, is at the forefront in world circumstance. Many have needed to purchase and sell goods online more than we ever could have imagined. Groceries, clothing, household items, furniture and art.
Importer warehouse companies are making billions with that need in mind, focusing on convenience.
One article on a familiar e-commerce goods company stated factory warehouse items, ( including furniture and art) is " for people who don't know, or don't care who manufactured it." A company spokesperson said " an automated algorithm changes the price in real time, adjusting on shipping, availability, etc….. it's standard."
Their 'brand' of items are not made by, but "curated" by them. Consumers are perhaps unknowingly led by algorithms and dictated "collections."
Peppy commercials flood the media, showing a family ordering couches, tables, lighting, art with the click of a button from a storyboard of curated items. The branded boxes arrive doorstep moments later. The family is suddenly transported from old couch to new.
The basis of this selling is on convenience, not quality, originality, or craftsmanship. Some top interior designers prompting the products may fail to include unique one of a kind items in their designs which celebrate a client's individuality.
I have discovered the best architects, interior curators and designers guide and encourage rather than dictate. Their professional insight enhances a client's individuality and originality in personal items are celebrated.
Architect Michael Shocrylas of Sho-Arc Bureau of Architecture is a prime example of this kind of expertise. ( www.sho-arc.ca)
"The entire process involves his intuitive ear to not only listen but to unravel what a client actually means. …."For a film a set, you analyze the character and you imagine what they would have and what they would live in," says Shocrylas. "But for a client, you ask them and you help them decide on the life they most desire. For me, it's about preparing spaces to improve their lives and make it more efficient and more enjoyable."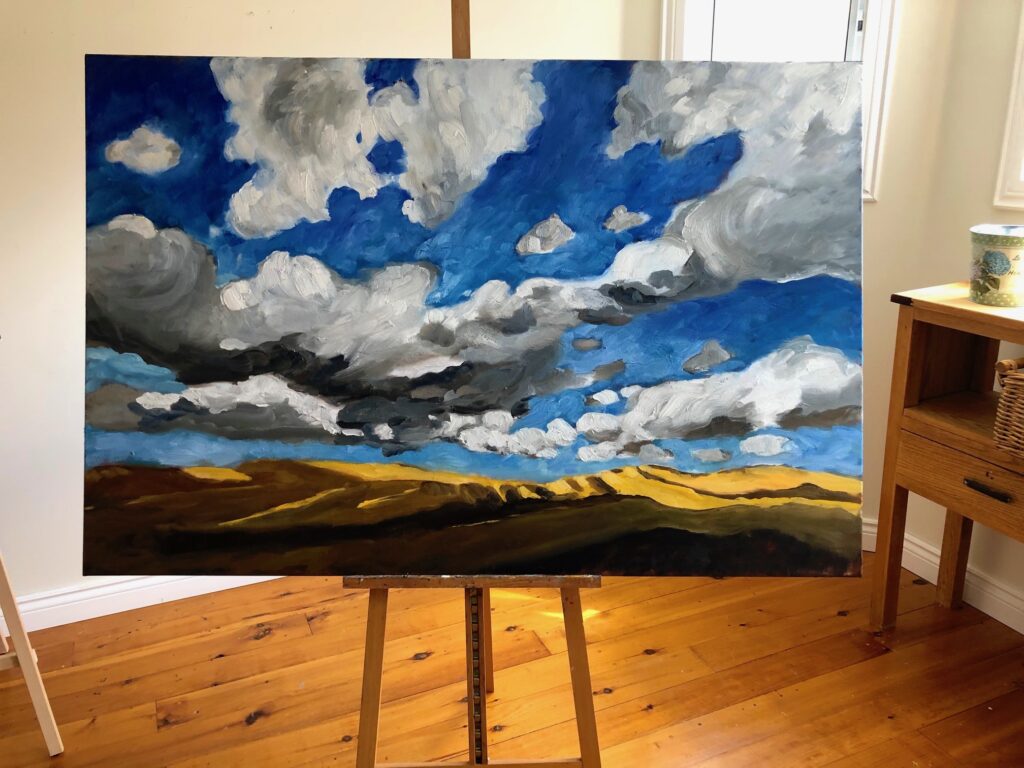 Offering hard earned money for anything, with any budget, doesn't have to be a mindless act. Some do care about what they bring into their private sanctuaries, and find joy in the selection process.
Online purchasing convenience does not have to lack quality, or fine craftsmanship.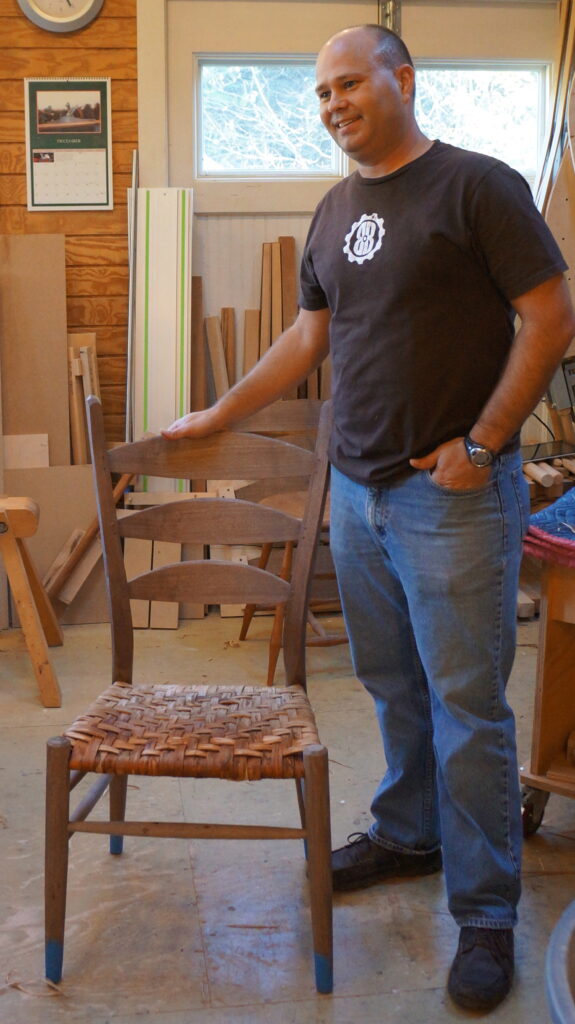 Purchasing in itself, can be an experience. Small business's are engaging audiences online and building customer relationships with specialty goods and great service.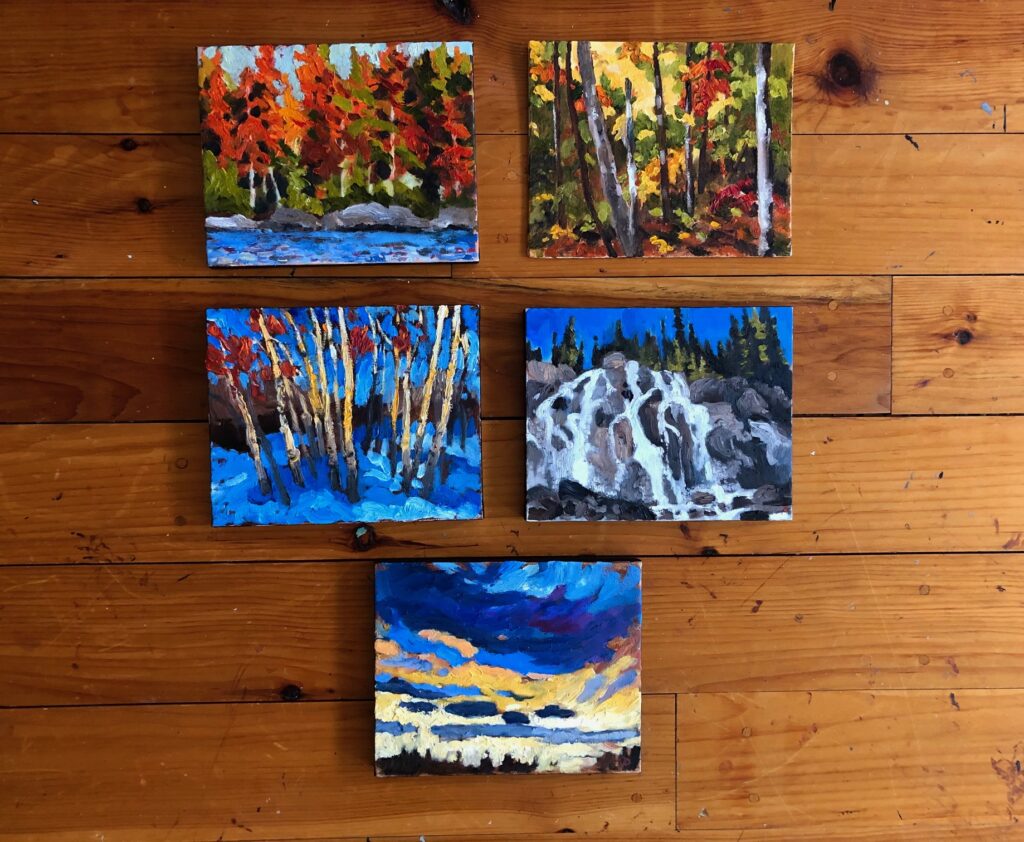 Weather it be textiles, furniture, homemade soup, handmade tea towels, soap, or art, there is an abundance of amazing, sustainable, original goods made with love by creators.
A few artisan small business recommendations, (most have wonderful Instagram & websites well worth following)
Wood:
Fine Furniture~ Marc Banning ( of course!)
Furniture ~ Flo Hardwoods http://www.flohardwoods.com/
Reclaimed wood artist Craig Forget https://www.craigforget.com/
Wool : Wool Stone Prairie https://woolstoneprairie.com/the-felted-flock/
Textiles : Kellie Frances @kellie_frances
Glass: Soffi Lighting https://www.soffilighting.com/
Wildlife Paintings : Julia Hargreaves www.juliahargreaves.com
Watercolour paintings: Nancy Bauer https://www.facebook.com/NABauerArtistinSearchofExcellence/
Local Craft Market: Urban Market https://visitwindsoressex.com/places/urban-art-market/
Last autumn, new clients arrived for 'safe pick up' of their first original painting. "We love your work and are excited to include it in our home!!"You have made this entire experience delightful, it's been a treat to meet you. We especially like knowing you listen to vinyl and are a runner. We too, have a commitment to timeless quality and healthy living."
~