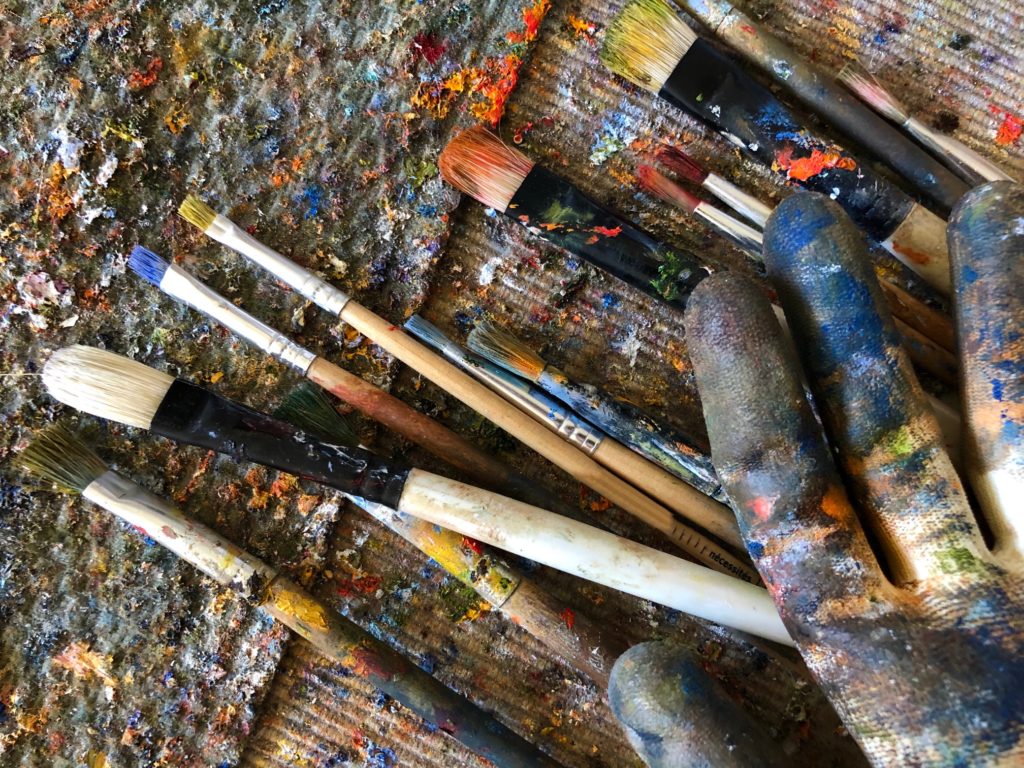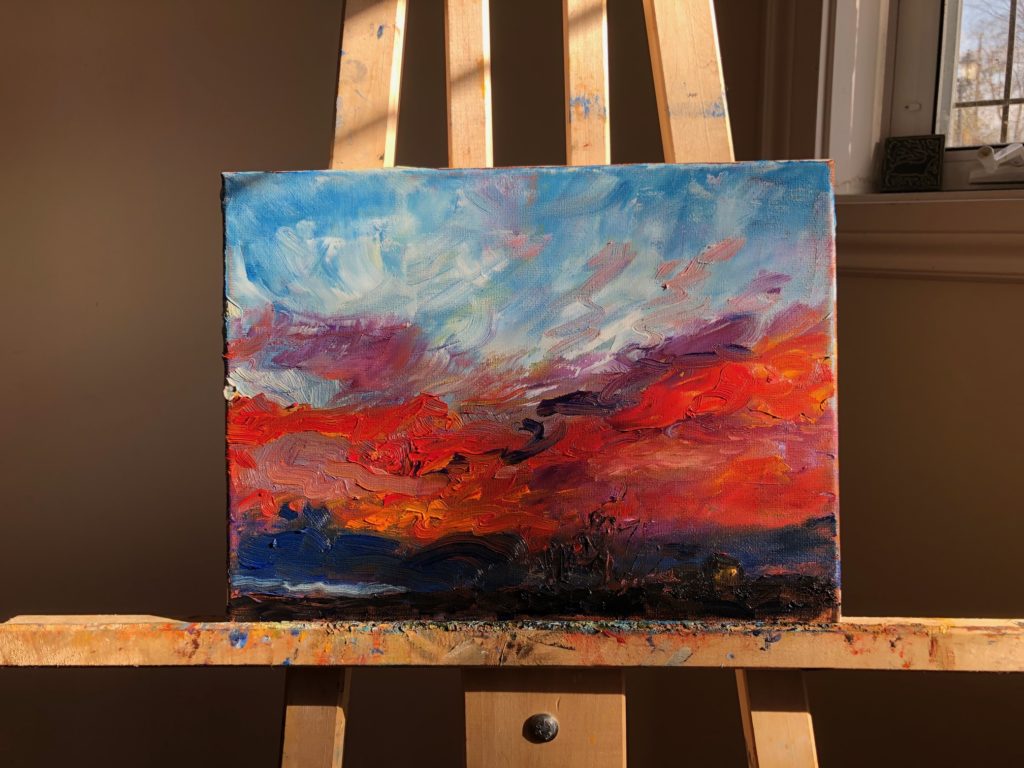 You have 3 weeks to purchase paintings at 2019 pricing!
If you are considering art for yourself, or gift giving, consider original art handmade with love. Celebrate being a patron of small business. 
Now is the time to secure your favourite or favourites! Paintings are wrapped securely and Shipping is done promptly. E transfer makes the transaction safe and easy. Locally, I am available for safe deliveries or pick up. Shipping will be available until Nov 24.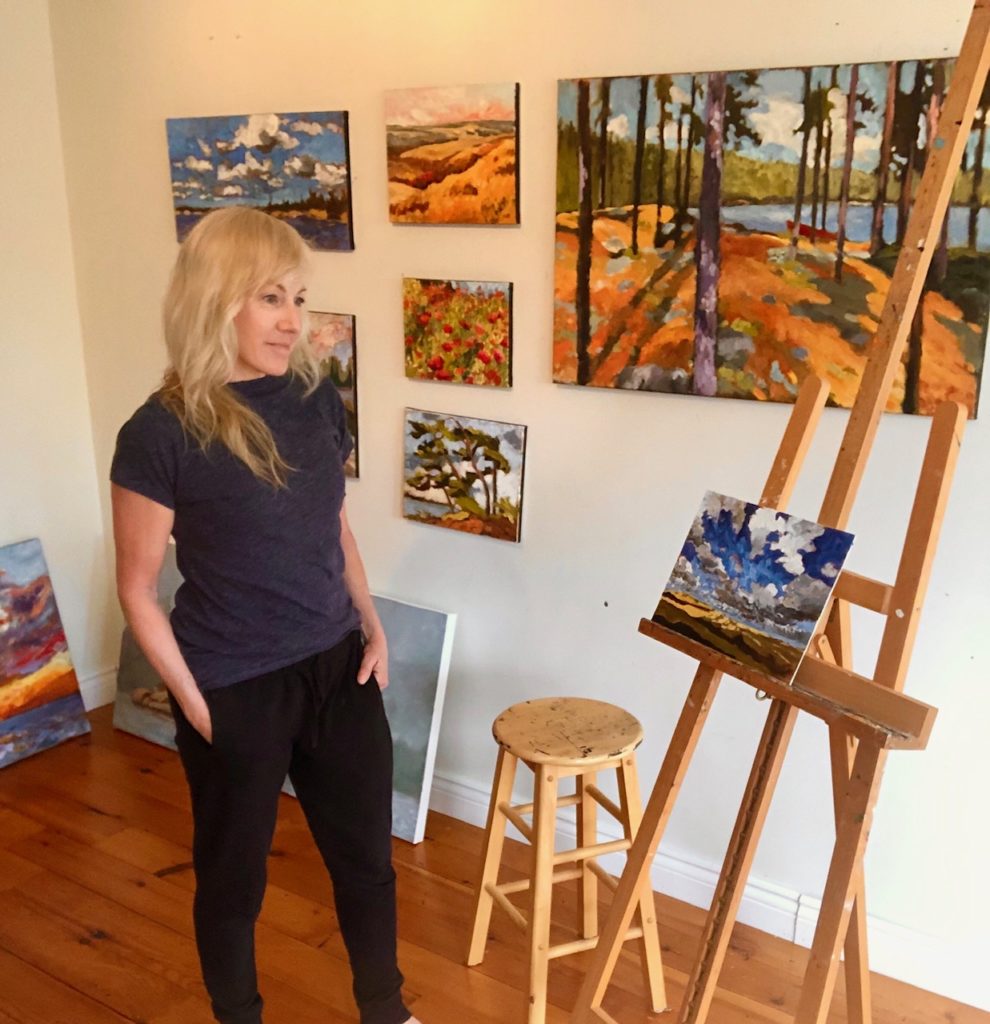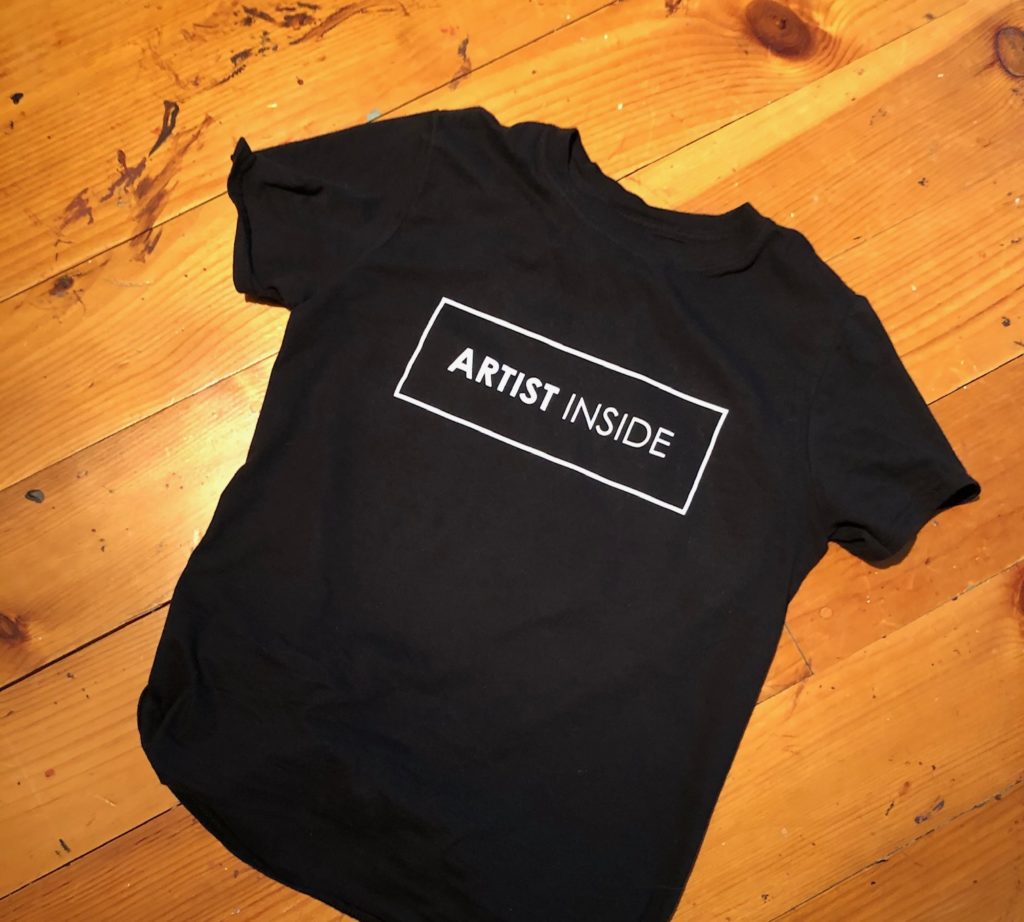 One of the advantages of having the gallery and studio filled with new work is the opportunity to explore my creative reach. It's given me time to test new tools, and focus on new concept ideas. I have been knee deep in paint.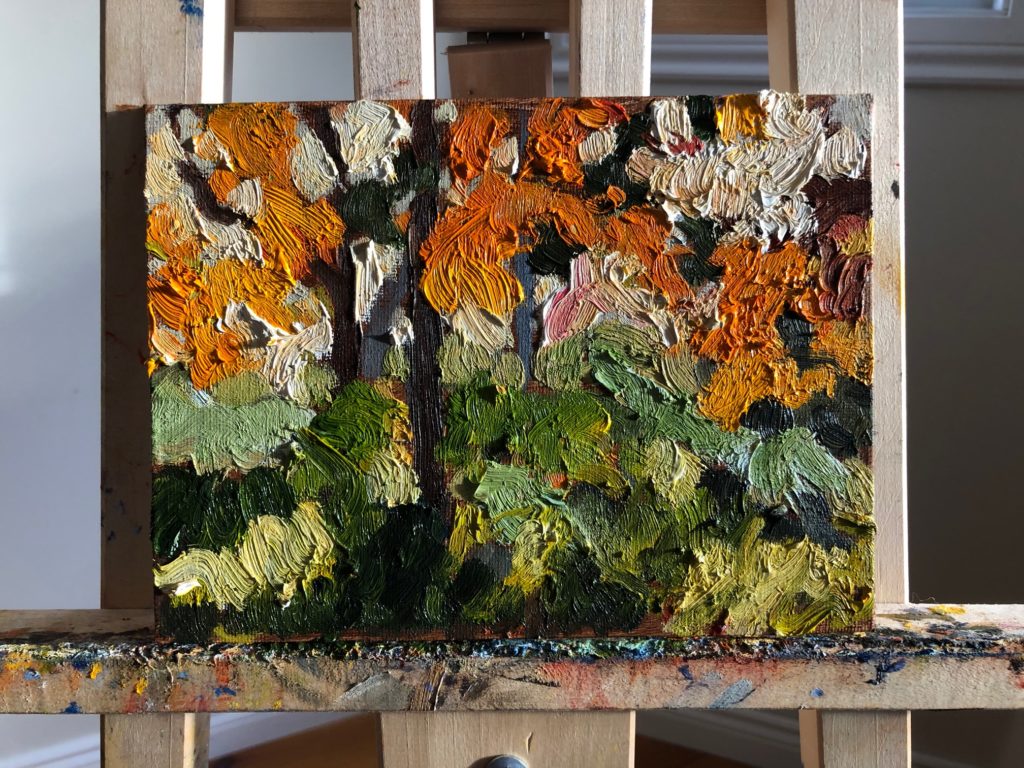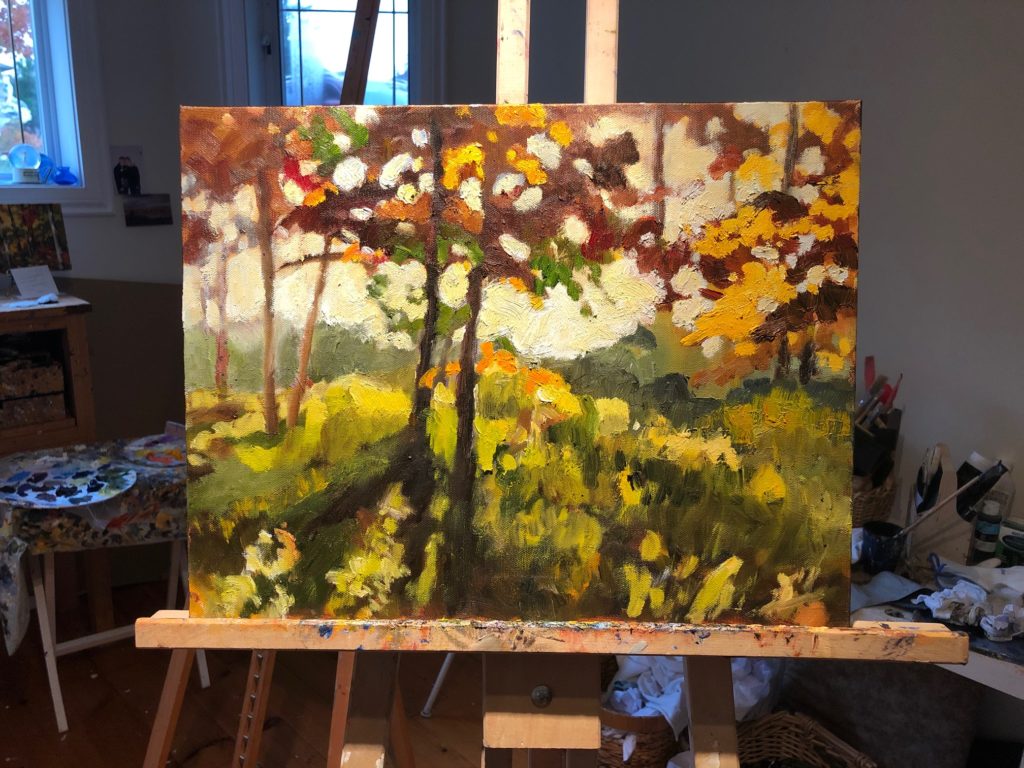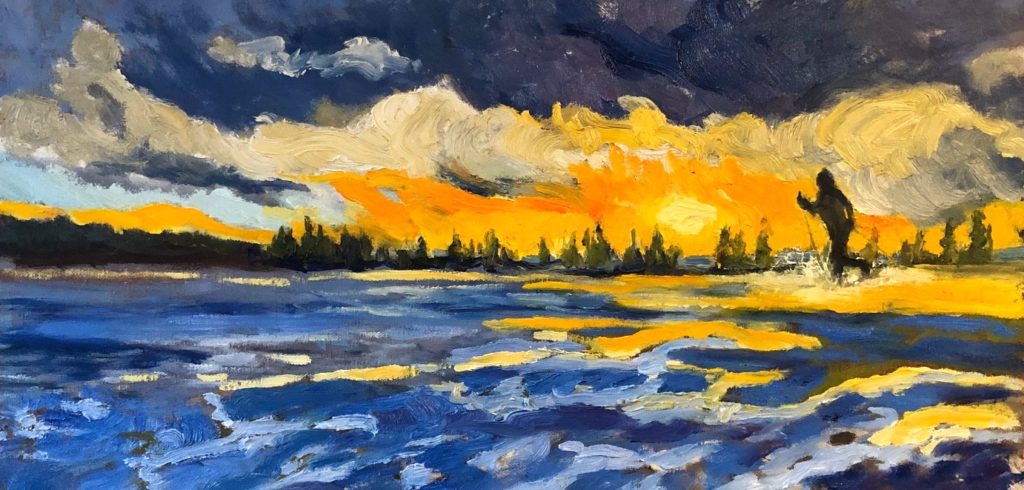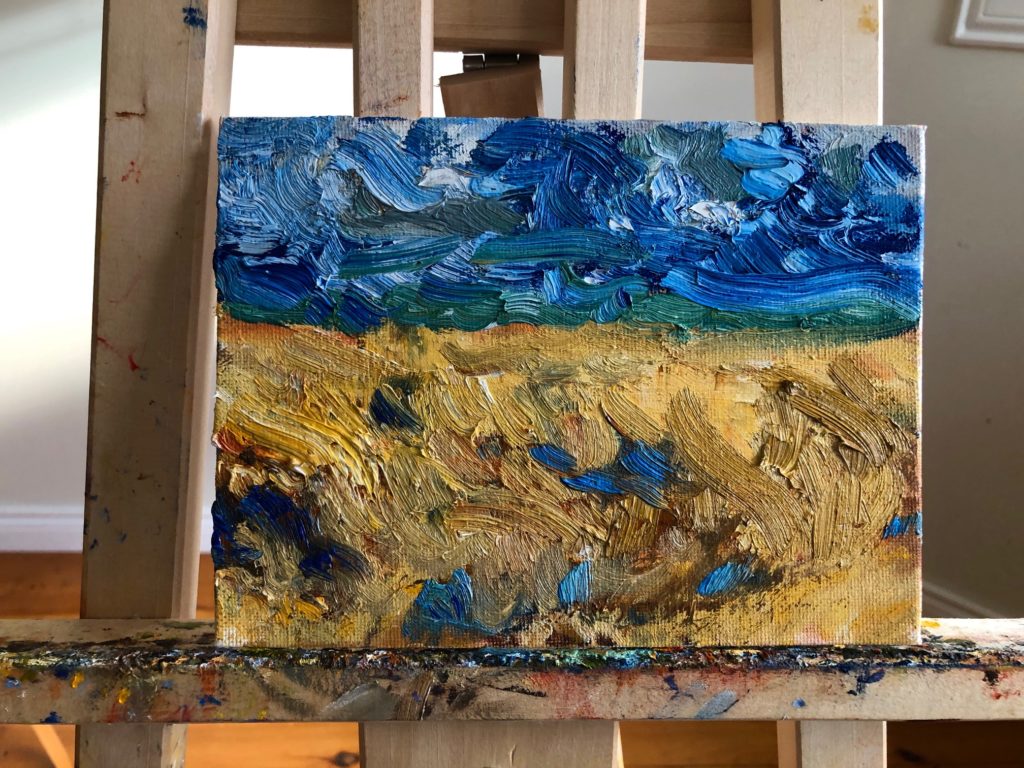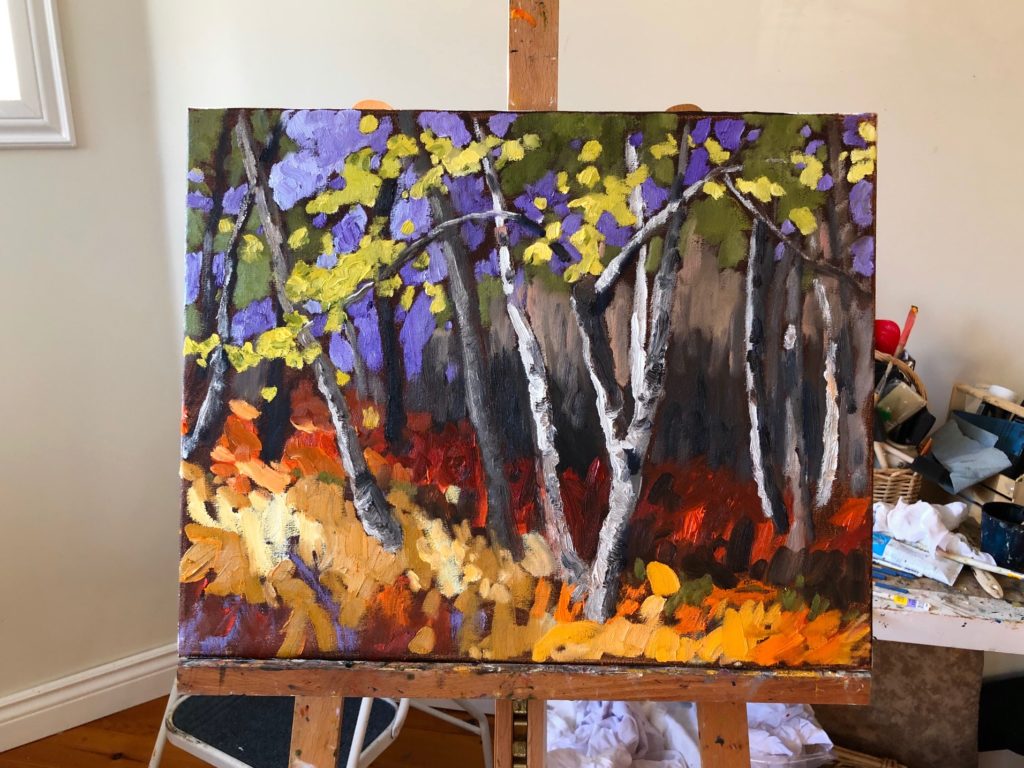 Assessing the work with thoughtful approach includes culling paintings, and being a strict self critic on what doesn't make the cut.
I may wrestle with wasting precious material and time, but growth includes failure and risk. Offering you my best, means pushing creative boundaries. I have a bright vision of where I want the work to go, and it's so very exciting!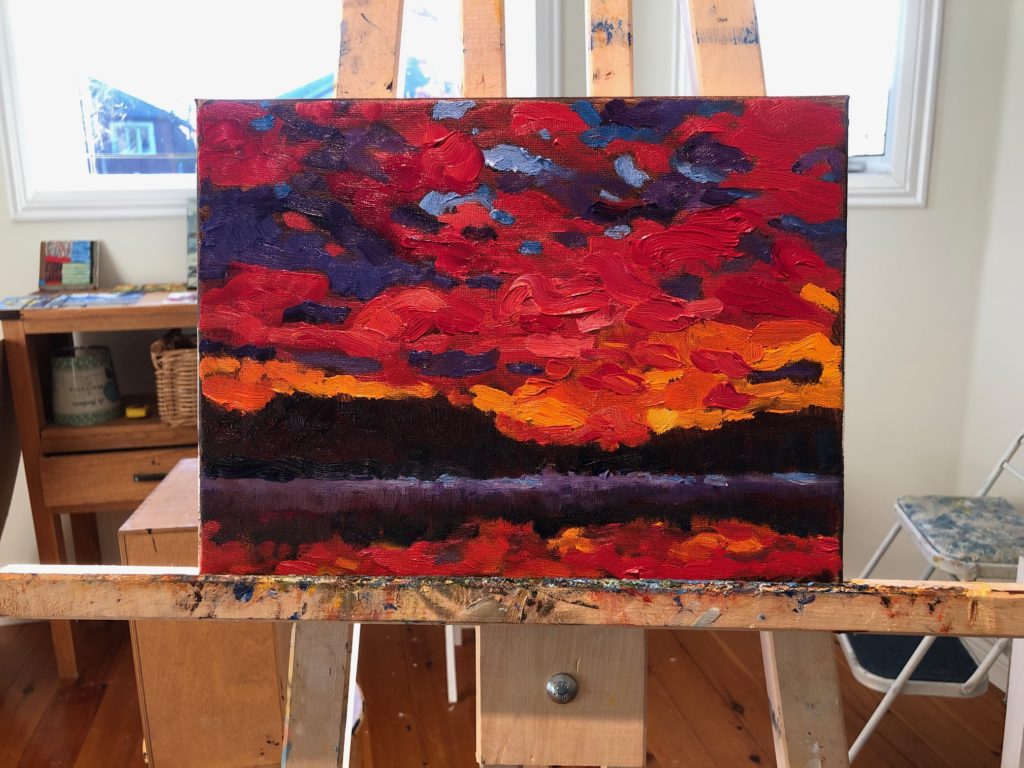 I am feeling a vibrant emergence in the new work, and hope you can feel it too.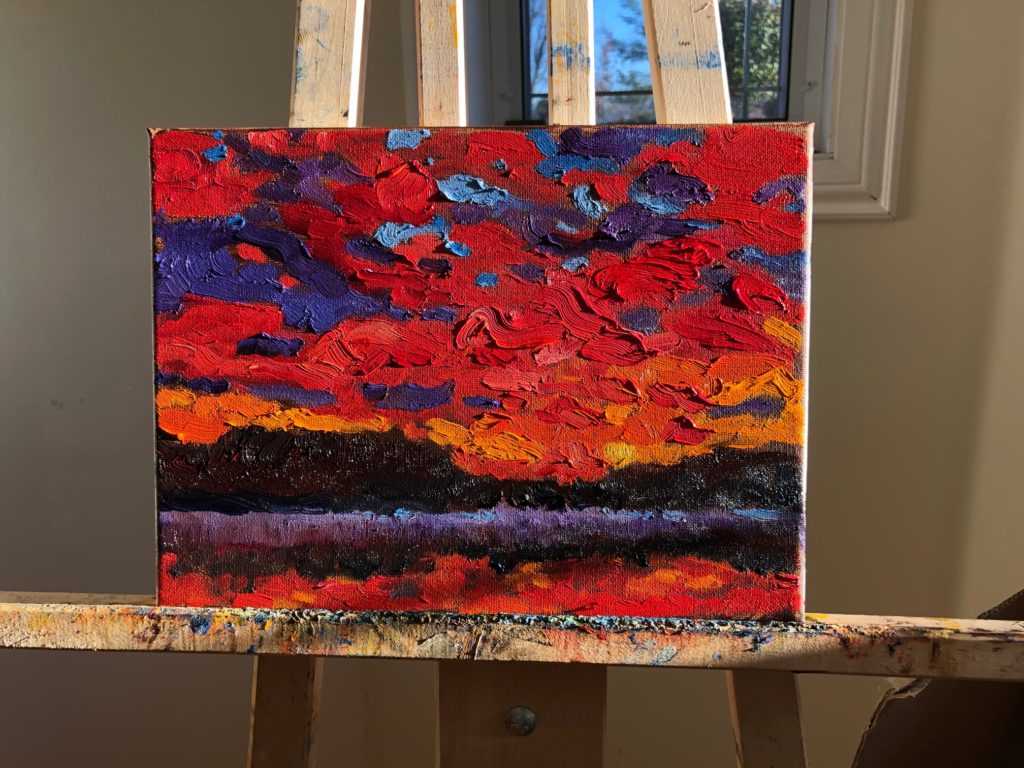 Looking forward to hearing from you!
Sending healthy, happy. warm thoughts to you all.
~
New~ !!!
Red Sky 9×12 oil on canvas – squeegee $530.oo
Autumn Tree 6×8 oil on board $400.oo
Autumn Light 18×14 oil on canvas $910.oo
Ski 12×24 oil on canvas $1,030.oo
( Grass & Sky 6×8 NFS)
Birch and Purple Sky 16×20 $1.030.oo
Lake Sunset 9×12 $530.oo