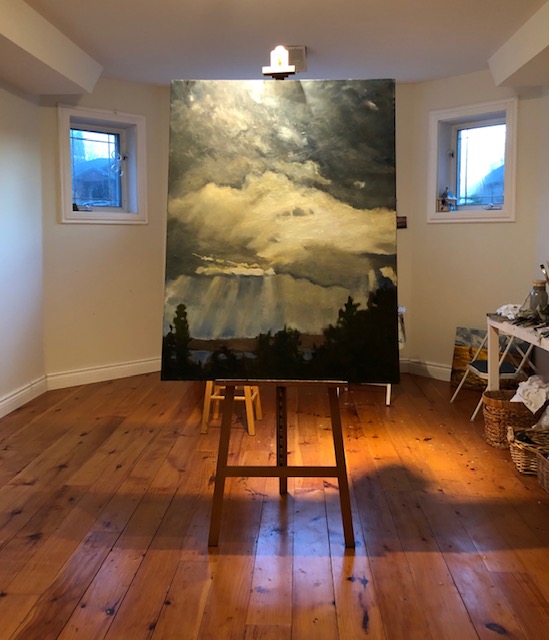 Thank you for your incredible response on the recent work! Your encouragement fuels me. It's wonderful to connect with you, hear your stories, and to be contributing to your art collections.
I am super excited about the body of work I have created this year, and continue to stretch my boundaries.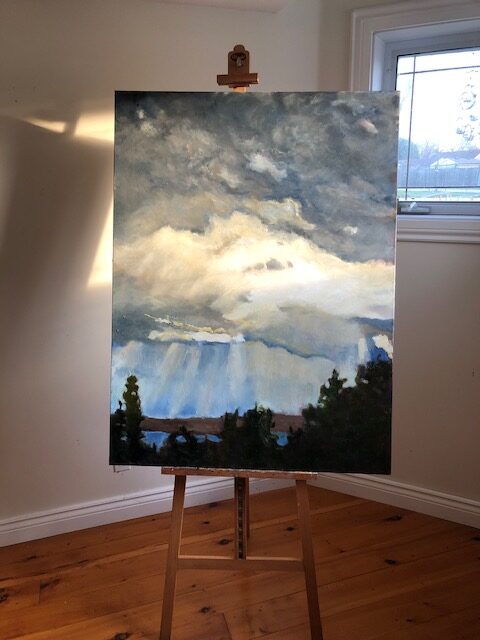 While creating this latest sky painting, a science phenomenon came to mind, which is," to immediately boost your mood… look up."
The science behind this practice states head position dramatically affects mood. It has encouraged me to reflect on what we do to lift our spirits, and the part art plays in this.
Recent collectors mention the positive role the paintings has in your lives. It's so motivating to see you choose powerful vibrant colour and immersive skies to infuse your spaces.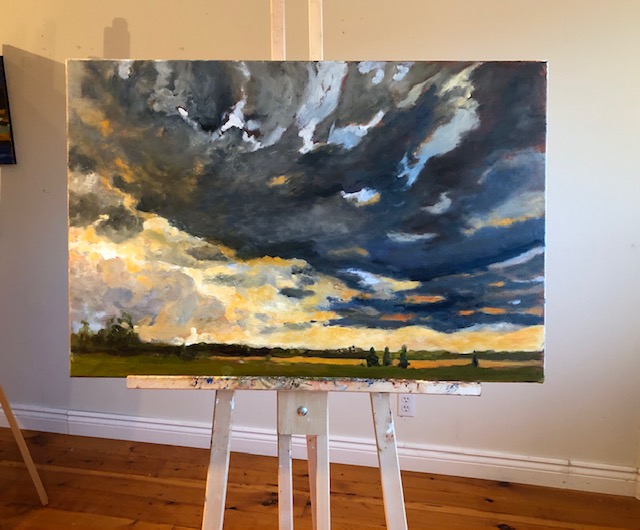 They are part of a whole that we create in living consciously, knowing we are a product of our environments. Choices matter. Who we keep company with, how we nourish, body and spirit, and what we surround ourselves with matter. I am so inspired by your proactiveness and steadfast commitments!
This is my full time career, without your collection of the work, the art wouldn't exist. Thank you for this and for following the newsletters, social media, sharing the art, letters & links with friends, colleagues, and fellow art collectors.
I will be available to assist with your art collections, with many original selections for you to choose from until Nov 26, when the studio closes for the remainder of the year. I am excited to hear from you!
I am always available by email and phone if you wish to stay in touch. I'd love to hear from you.
Wishing you wellness & joy always, d
~
NEW WORK! ~SKIES~ yet to be titled
3ftx4ft original oil ~ $4,345.oo
20×30 original oil~ $1,650.oo