There is a joyful emergence of people rediscovering their own backyard.
Local parks and trails have seen an influx of wilderness wanderers.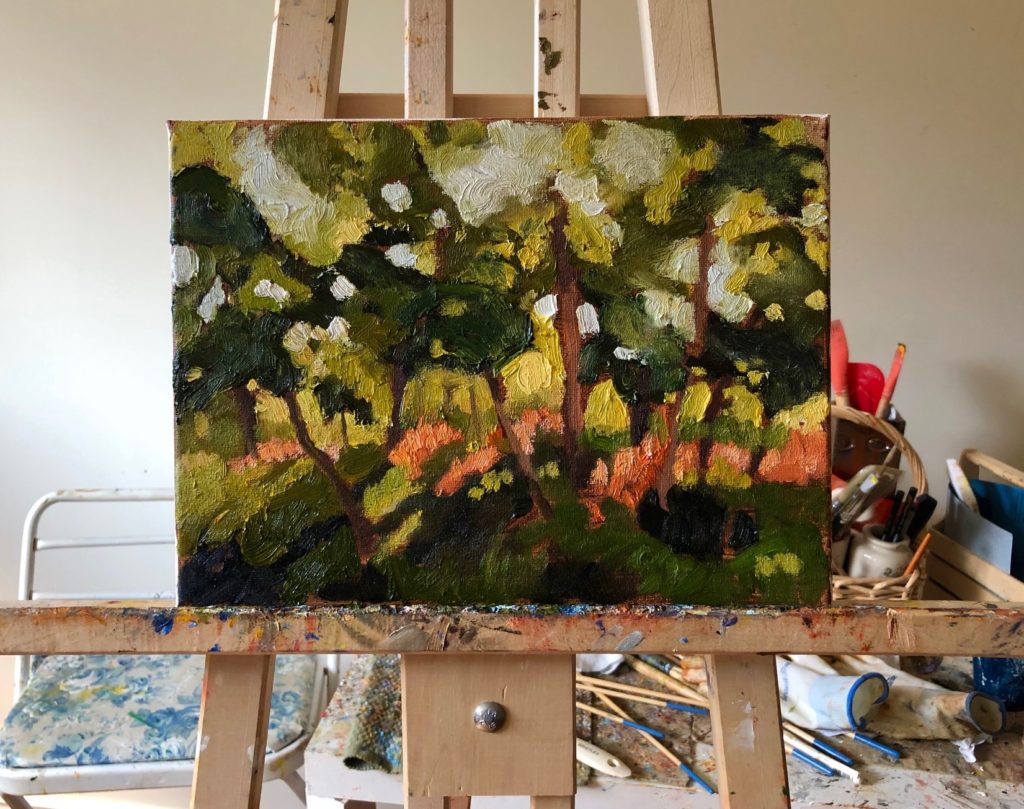 Budgets for travel or events are re-invested in home dwellings. Back yards are enhanced for enjoyment and nature immersion. Gardens are infused with colour and texture. Privacy and lounge areas are established. Decks are refreshed with fire pits and outdoor lighting.
These outdoor living spaces have dual purpose, both in extending living areas for families, and social distance visits.
It is encouraging to see attention to nature at the forefront, inside and outside the home.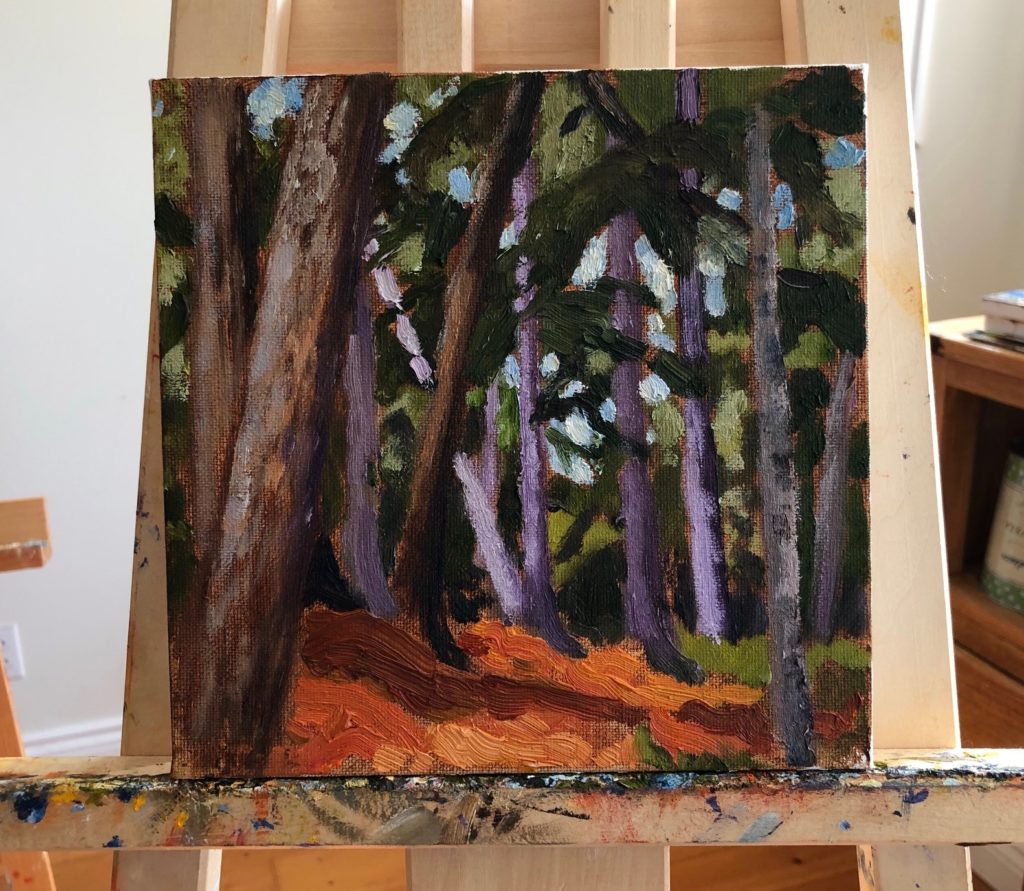 Art clients who are purchasing lately, say they yearn to be 'surrounded by the beauty of nature' while working from home. Others say they feel in need of a good dose of happy. Some are inspired to declutter in what doesn't spark joy, and invest in what does. For them, this includes original art.
The desire for homemade is significant, whether it be soup, or paintings.
Physical distancing can emphasize yearning for handmade art & craft, which offers an intimate personal connection with the maker. It's a wonderfully engaging way to support and be involved in the local economy & businesses.
Witnessing the decline of some stores brings forth a neighbourly rallying. Diversity of product is emerging in shops, like fresh local farm flowers available at restaurants , and B&B's purchasing and promoting local produce.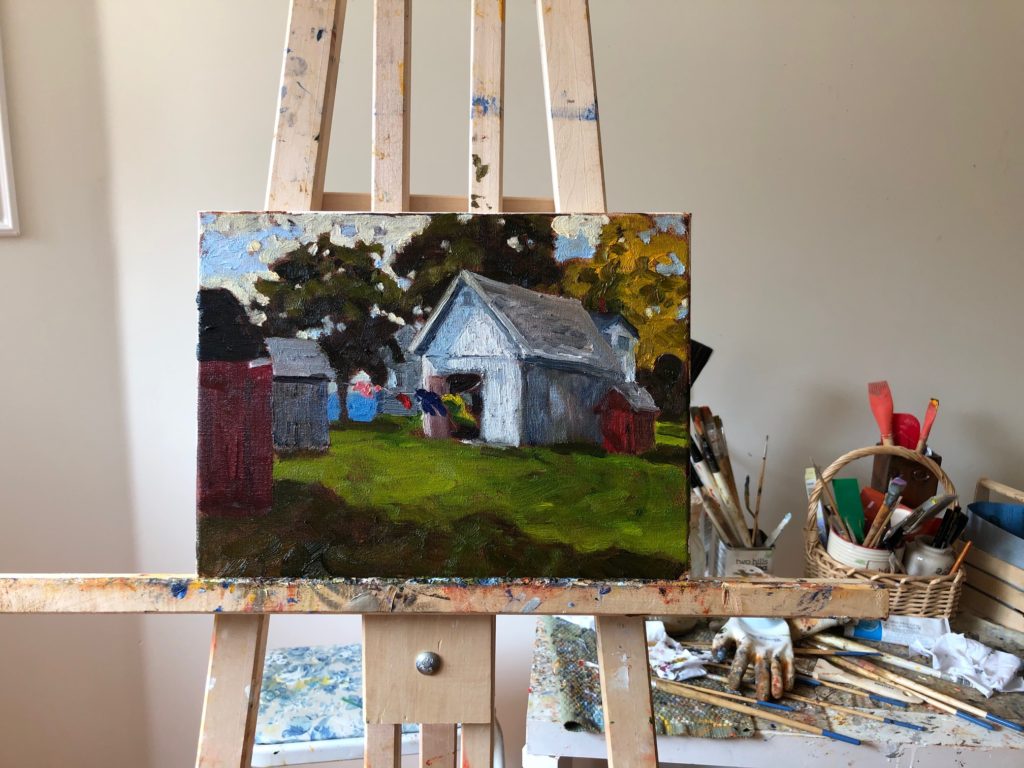 Let's celebrate this wonderful spirit of community camaraderie around the globe. Here's to the people and the places we hold dear as we move forward into this new chapter.
Here's to backyard evenings under starry skies, anticipating the light of a new day.
~
The Leamington Art Centre Exhibit on until Sept 27th, where three of my originals available for purchase. Many thanks to the WFCU for sponsoring the show! See their website for opening times and protocols.
New Work!
"Trail" 9×12 original $530.oo
"Forest" 8×8 original. $450.oo
"Clothesline" 9×12 original $530.oo