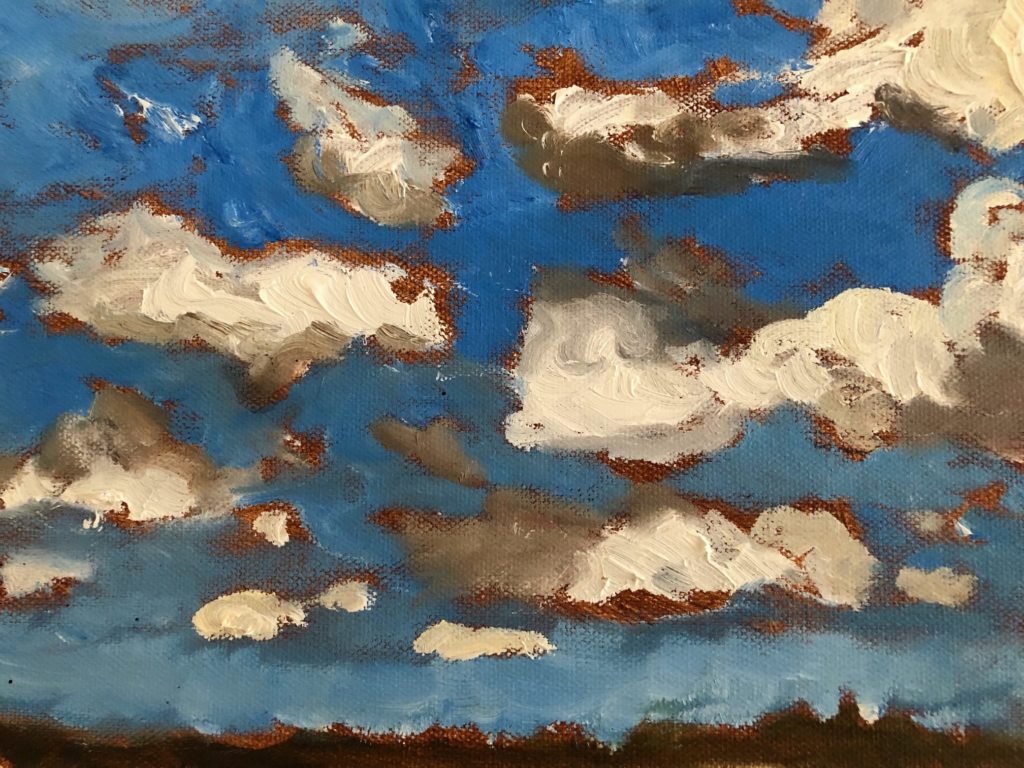 January 1st may encourage resolutions, yet for some, September shines for annual reflection and new adventures.
In conjunction with fall harvest and a new school year, goals are created, rituals are celebrated.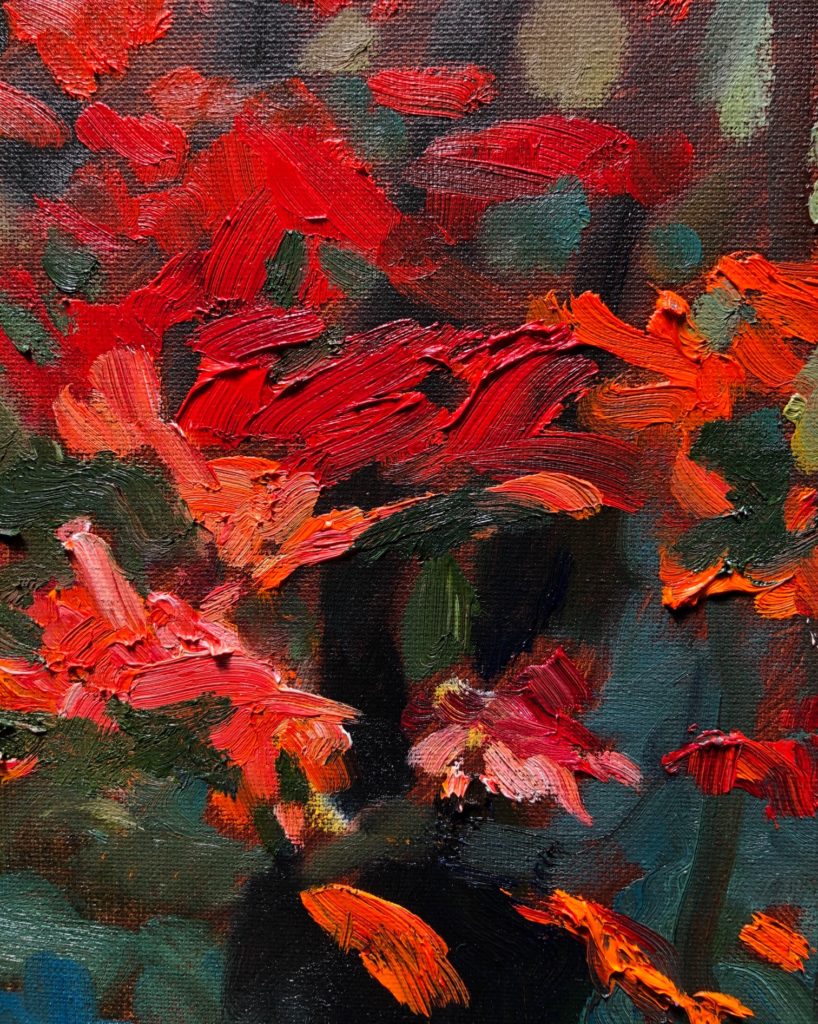 "Routine is part of it." A friend said, who likes to explore online courses, or start a winter project each Sept 1.
Establishing an autumn routine can be comforting. It's a beautiful season for both introducing the new and reacquainting with the familiar.
In the gentle hush of autumn, light softens as daylight shortens. Crickets chirp as the busy hum of summer fades to the quiet rhythm of fall.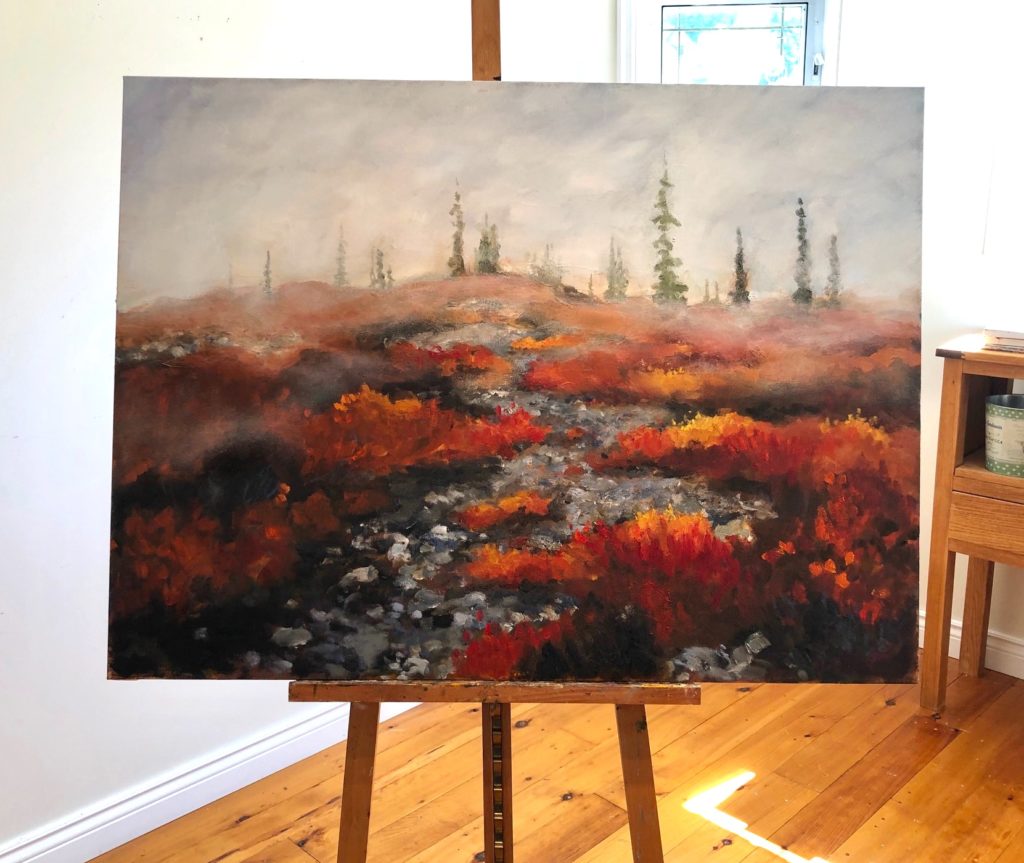 In Canada, focus shifts from outdoor to indoor pursuits. Garage sales pop up as houses are purged. Nature's influence is ever present when homes are refreshed. This time of year, dwellings often undergo home improvements in preparation for winter.
My Auntie Beth lovingly called it "nesting"
Fall is also the season when artist's studio phones ring with high frequency.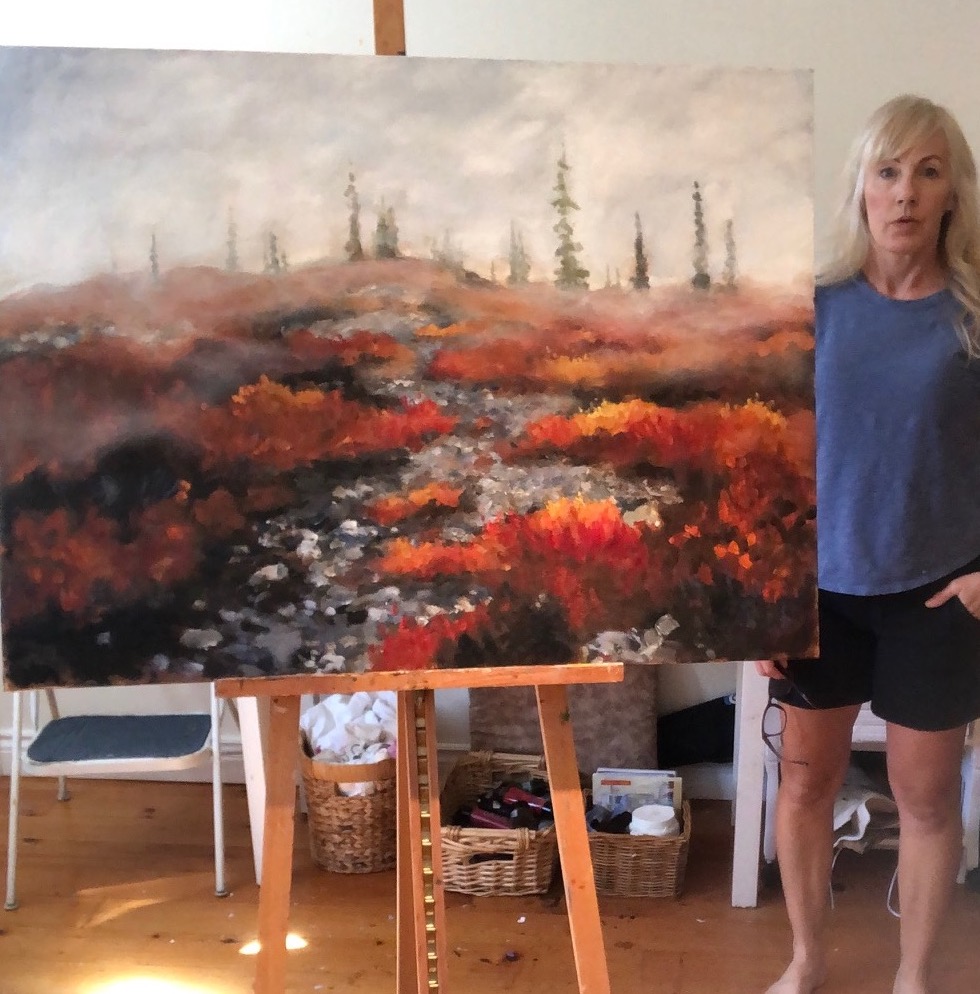 Client's in the midst of building, reno's, or looking to renew their space, actively seek art and advice.
A few tips in preparing your space & adding to your collection.
Fresh wall paint will renew the space and enhance the art. For great palette options for your art collection, click here.  (Keep floor colour, lighting and room size in mind when choosing wall paint.)
 iArtView makes it possible to peruse and exhibit art digitally on your own walls. Click here to read about this remarkable app.
Define your spaces. What experience do you want to emulate? Ex: relax, entertain, dine, etc. 
.Cut paper to size of your canvas options, (adjust size if adding a frame) tack to the area on the wall and interchange to get a feel for the size.
Consider what else is in the room.Ie: fancy fixtures, mouldings, patterned rugs, ornate furniture.The more competition for our attention and senses, art experience is less restful or engaging.
 ~ My Auntie Beth was a full participant in the idea of nesting. After harvest she retreated from her garden to bake bread and can produce in her cozy kitchen amid busy farm life. She made amazing rice pudding, and understood desire to purge the old to begin anew. When I once sold all my apartment furniture before traveling, she exclaimed "Great idea!" "Everyone needs to unburden sometimes and have a clean slate."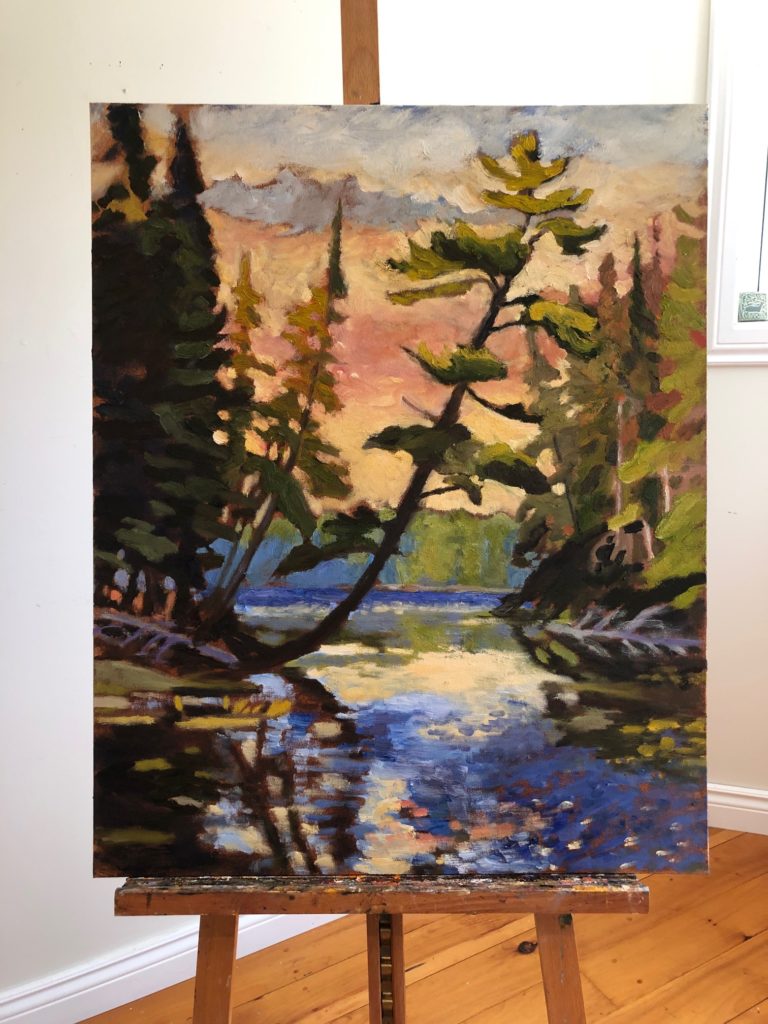 ~
New Work!
"Mist" ( tundra) 30×40 oil on canvas $2,970.oo
"Tree" 24×30 oil on canvas $1,980.oo
( top two photos detail of recent work sold).
~ a portion of this new post was written in 2018. ~ Remembering Auntie.