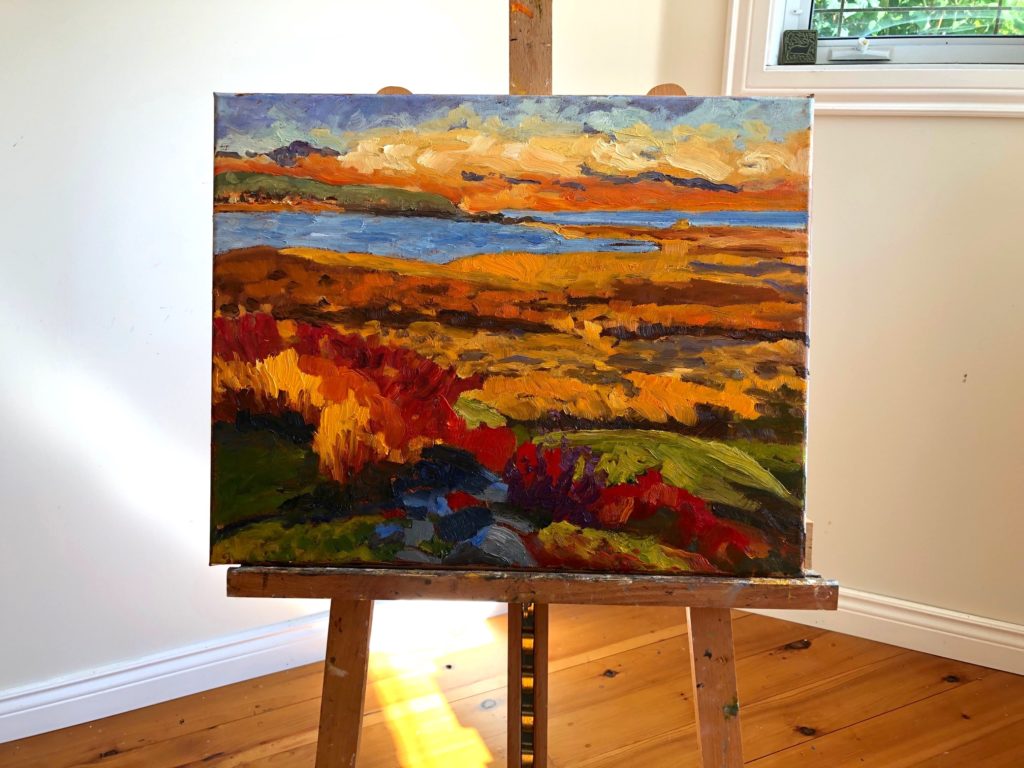 "The power of the heart is enormous and transformative. Each of us has our own gifts that come from the flowering of the heart. It may be to plant a garden, run an ethical business, be a teacher or healer, and artist or parent."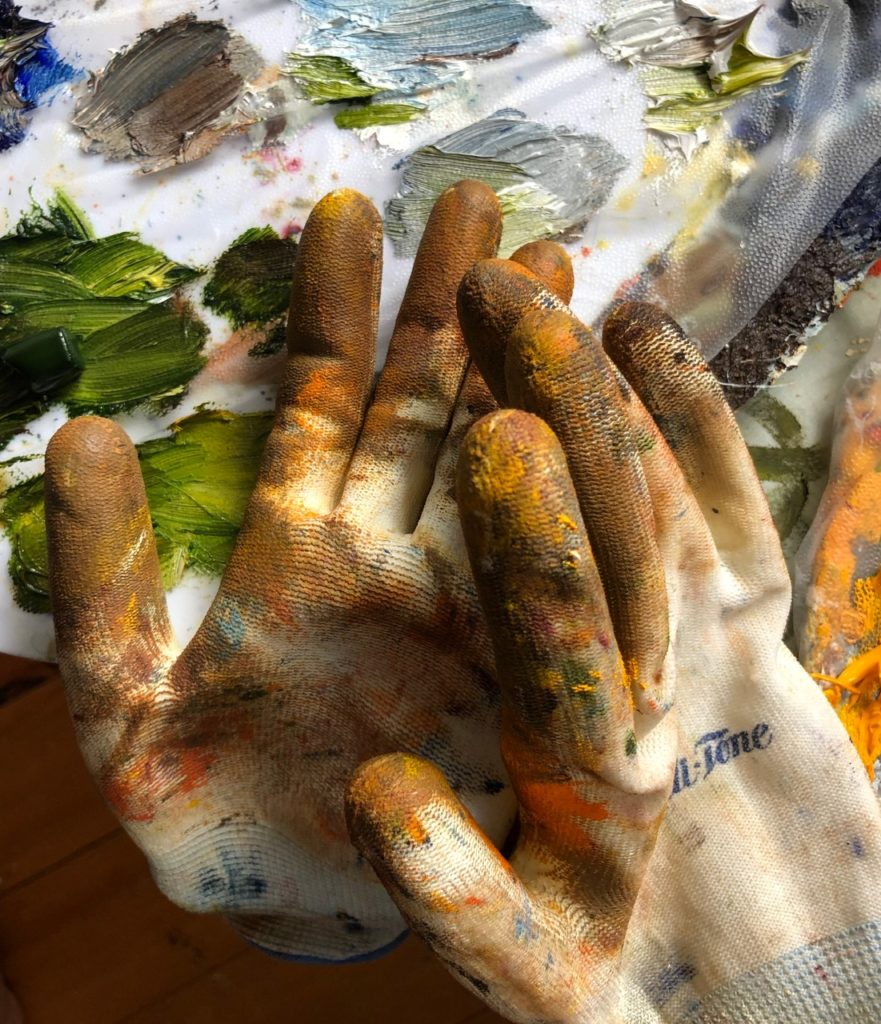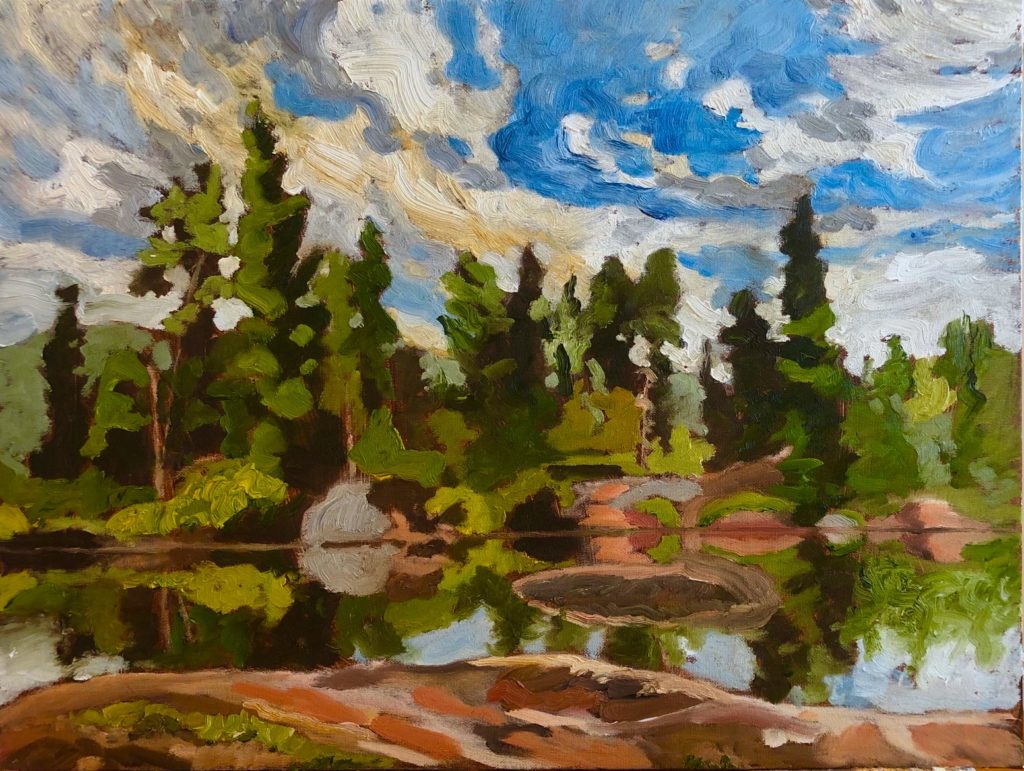 "For some the journey to the heart's generosity is long and hard:" "but even those can 'grow out of difficult circumstances to be beautiful adults in our community."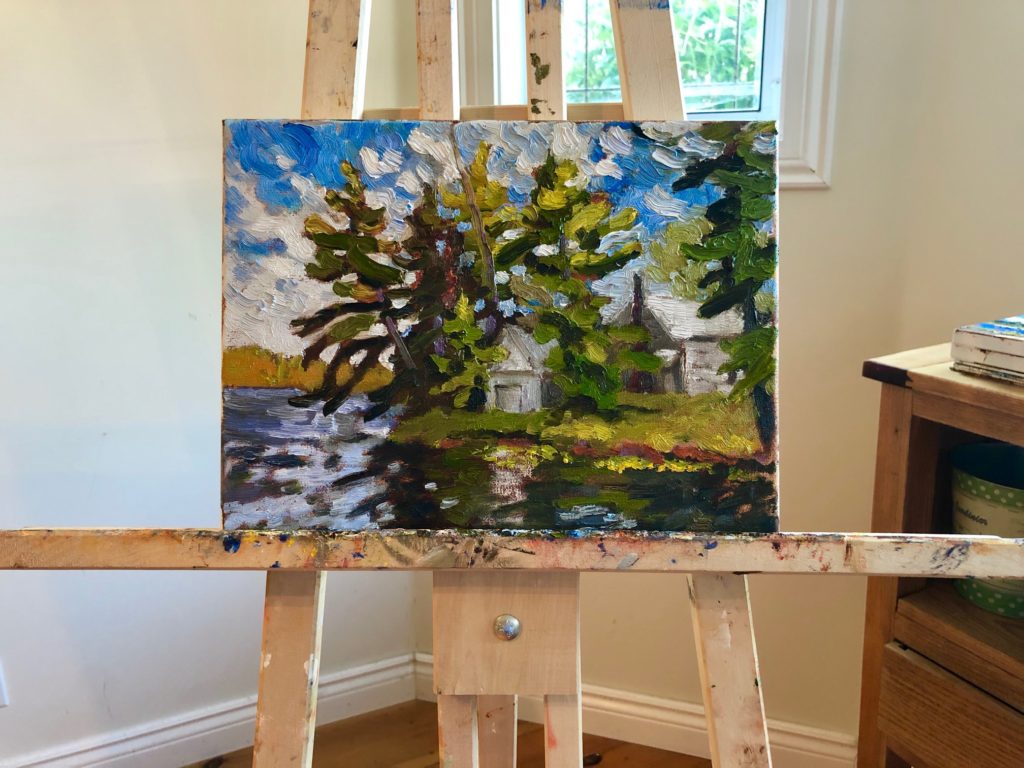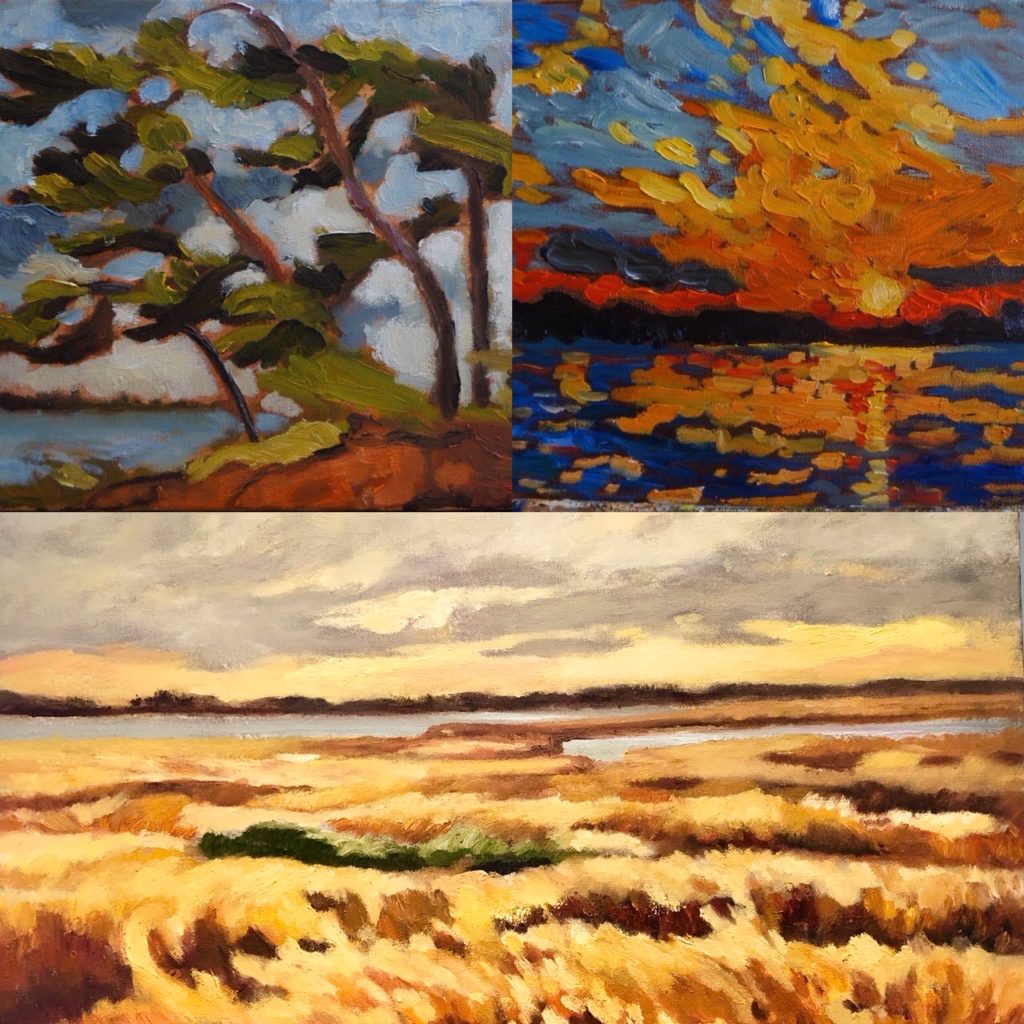 "The strength of the heart is its ability to nurture all that is beautiful in human life. It requires from us a great mercy and forgiveness- not judgement but the tenderness that weeps at the sorrow of another as it if were our own, and that is willing to offer quick forgiveness. So the work of the heart is simply the work of mercy for ourselves and others."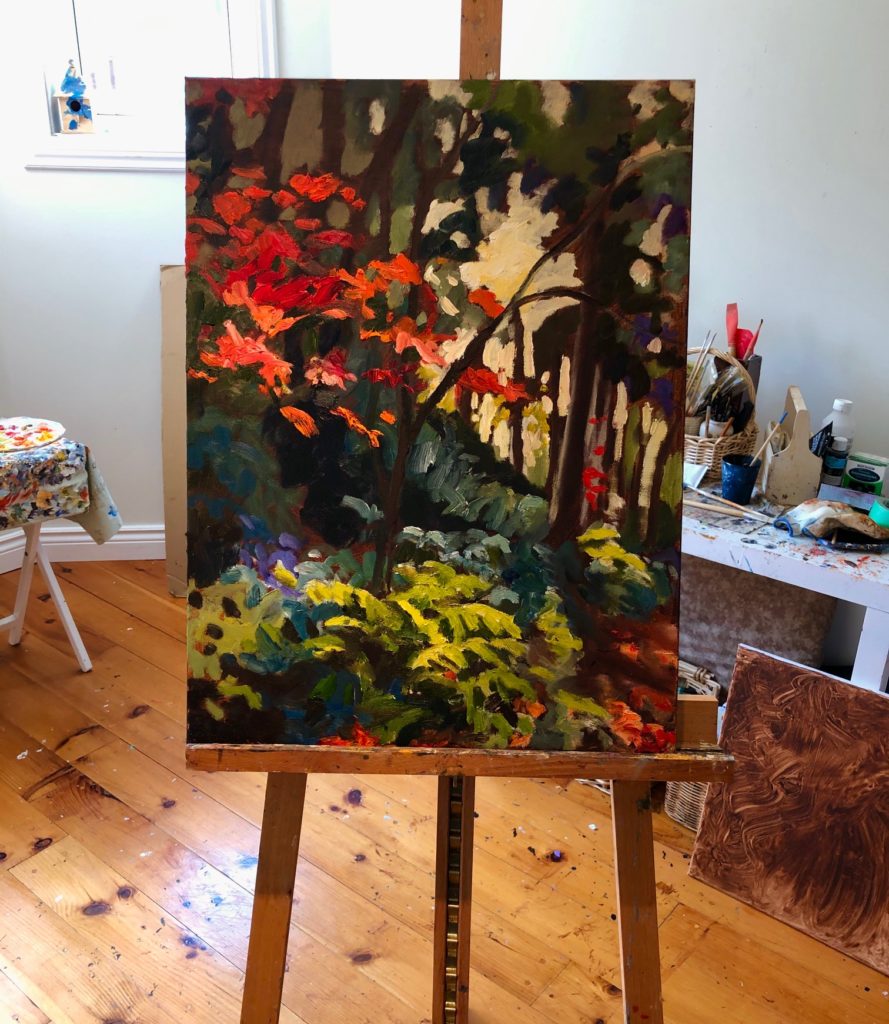 "The work of the heart comes from.." intention to listen, to take time to feel your breath, to sense your heart beating in your body, to look at the movement of the clouds and the change of season. Ask your heart, "If my life were only a little bit longer, what is most important, what do I value, how do I want to live?"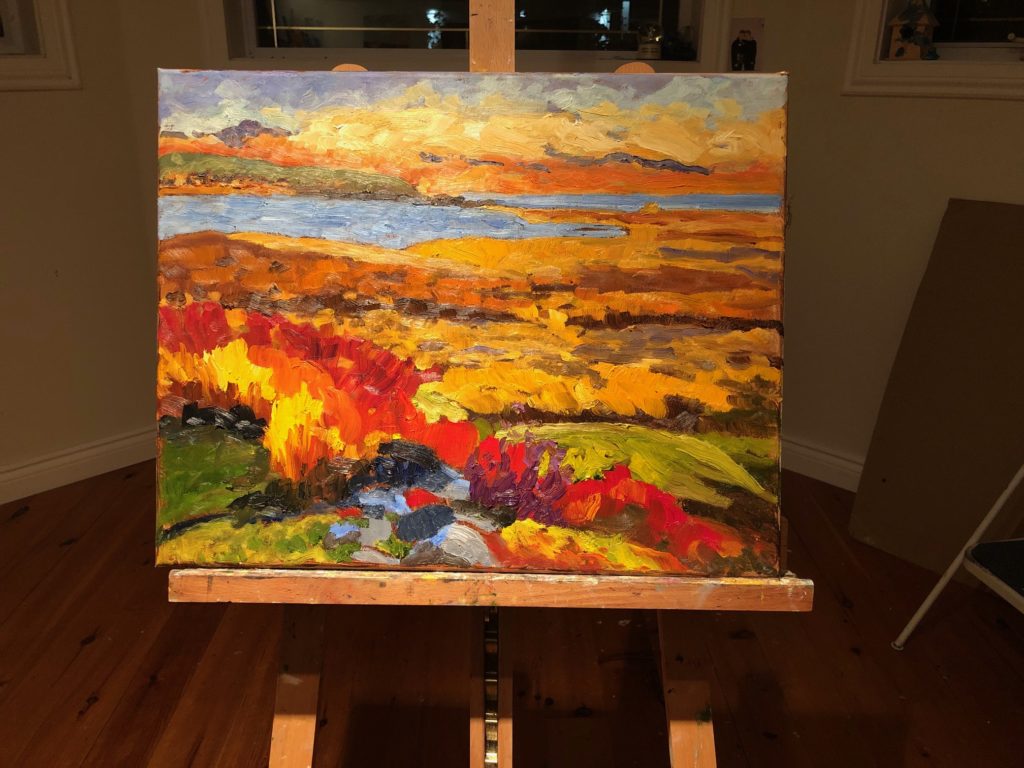 "For it is the heart force that brings all life, that creates all life, that moves through us. It is never too late to touch this fountain. So take time to listen, to allow that wellspring to be known in your own life."
~ Jack Kornfield "Handbook for the Heart"
~
NEW Work
"Morning by the Sea" 16×20 $1,030.oo ~photo credit Ron James~ Thank you Ron!
"Summer Retreat" 18×24 $1,210.oo ~ Photo credit Verna M. Thank you Verna!
"Northern Camp" 9×12 ~NFS ~ photo credit to Steve F.~ Thank you Steve!
Collection of three paintings on exhibit at the Leamington Art Centre Landscape Painting competition Sept 2-27! All available for purchase. See their website for details.