Rural living is gaining popularity. Benefits include more accessible nature spaces, peacefulness and lower cost of living.  "We had one request a week to move out of the city last year. Now, it's several a day," a realtor said.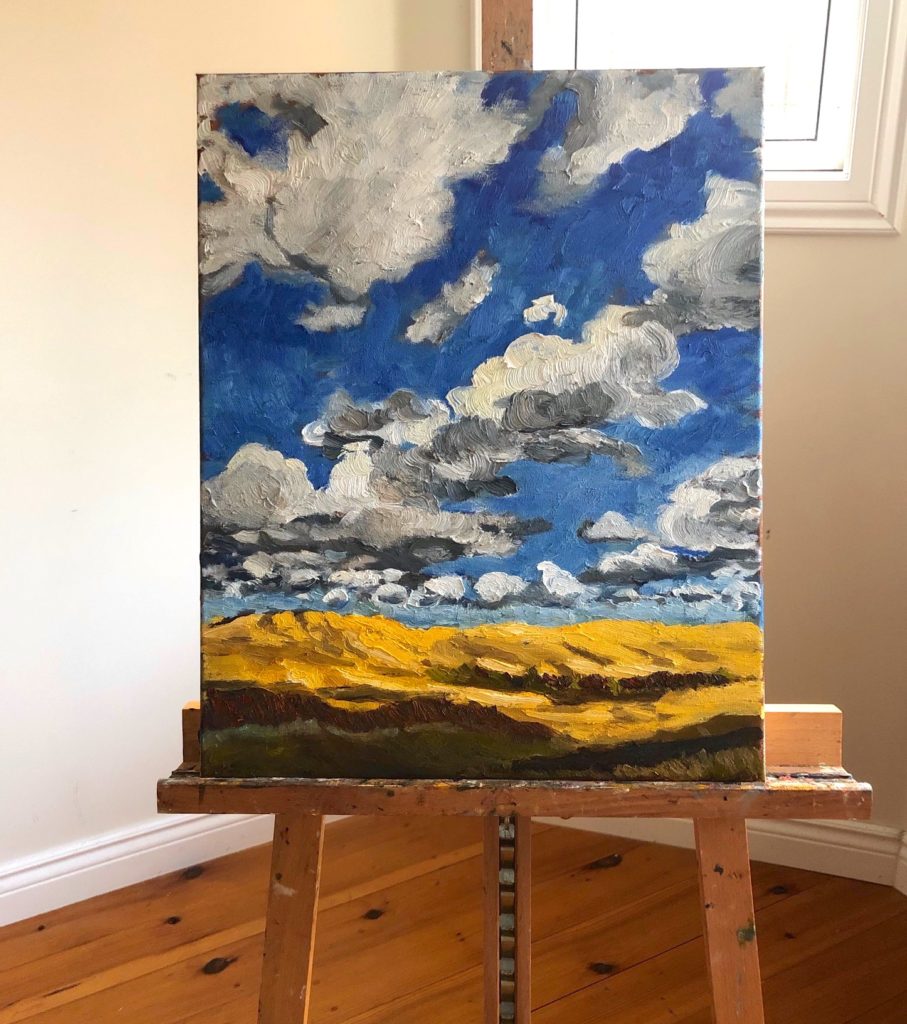 Health is on people's minds, another reason folk turn to the country. Nourishment is a huge appeal, of body, mind and spirit.
When you can walk to the orchard or farm down the road for produce, farm to table becomes reality. Freedom of congested areas offers not just the physical, but also emotional and psychological positivity of having space.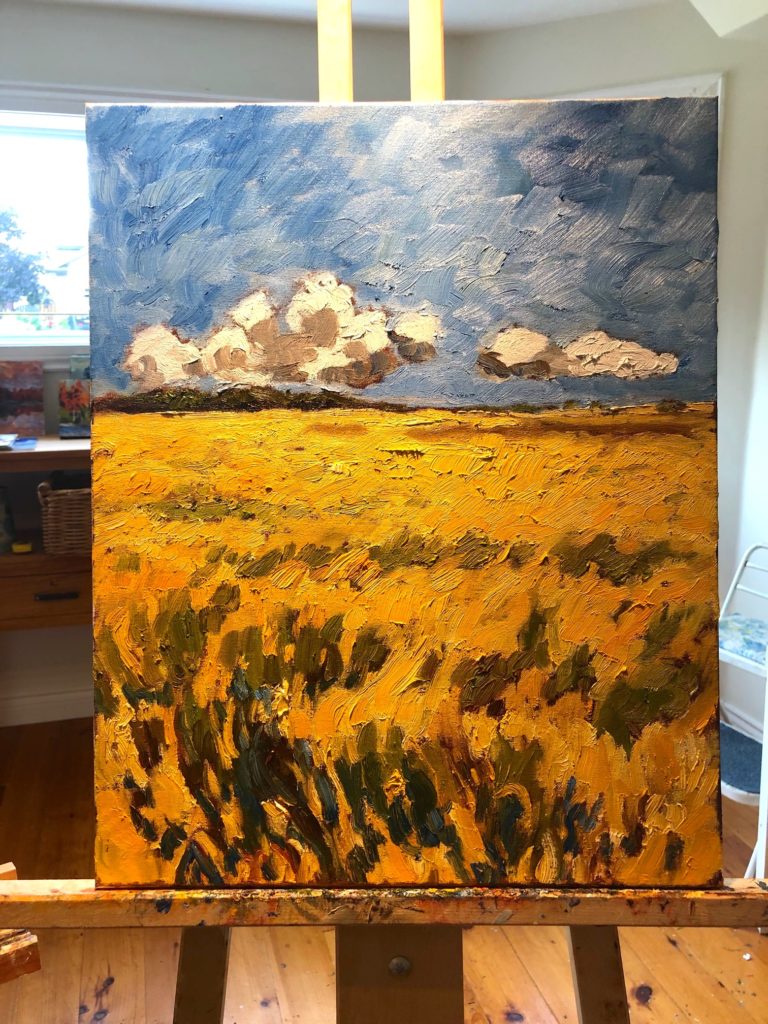 Friends who run a farm b&b said people are flocking from the city, looking for nature, peace and quiet. Arriving with plans to tour the area, they find themselves in such a state of relaxation, they stay put. Enjoying fresh local fare made by their host and beautiful countryside becomes the draw.
Country living has another unique feature, the sense of community rural life brings. City dwellers are becoming more engaged with local farmers, venturing to the farm markets rather than choosing the fare at their local grocer. Desire for connection and community togetherness is perhaps stronger now than ever.
If you grew up watching the Waltons, or enjoy Home Reno shows like Fixer Upper, country living is represented with strong familial bonds.
Growing up in Saskatchewan, I have found this often true. In "Farm" I have purposely painted the farm buildings connected to one another to express this. The farm cocooned in light, exhibits the light of family love.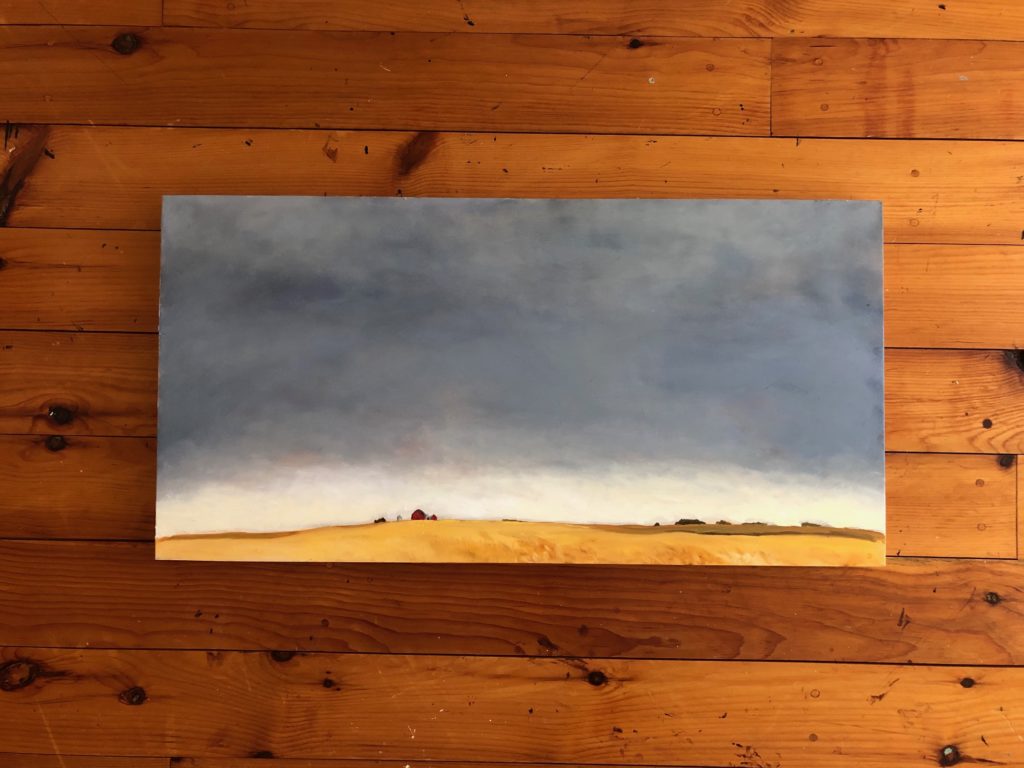 Farmhouse one of the most requested design styles.
One idea being, if you wish for the feel of country living, create it.
Spending so much time at home in recent months, it is important for dwellings to boost quality of life, and function for your family. A recent comment stuck with me, "think of who you are when walk into a room, and who you are when you leave it. A room must fill you up, restore and energize you. How you create that space is critical to well being."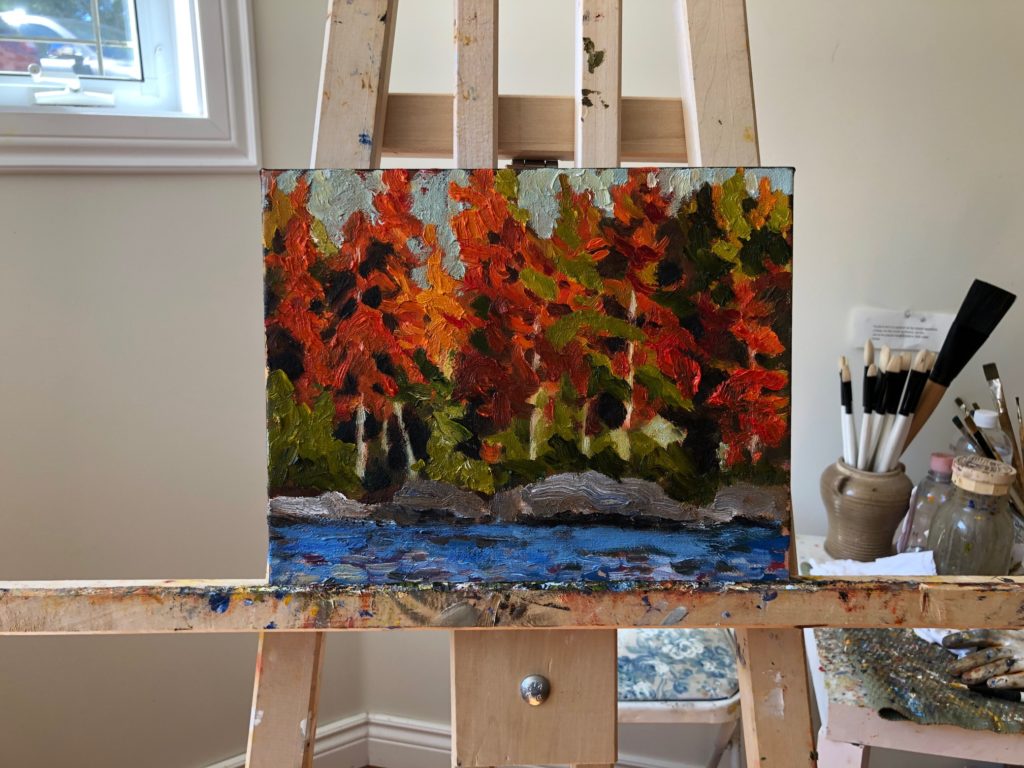 ~ Art is an intersection of many human needs. Carl Andre.
Art touches the soul… art is communication… it reaches out from the canvas and passes through the eyes of the viewer right into his heart where it can leave an imprint of beauty that can make the spirit sing. Nina Baldwin.
~ Mountainside wildflowers 8×8 oil on canvas $450.oo
~Harvest 16×20 oil on canvas $1,030.oo
~ Field 16×20 oil on canvas $1,030.oo
~ Farm 18×36 oil on board $2000.oo
~ Morning Sun ( boreal) 8×10 oil on canvas $500.oo
~ the Leamington Exhibit closes this weekend! Hope you make it to the beautiful venue and show!