She was unaware the lens that filled with flowers now focused on her.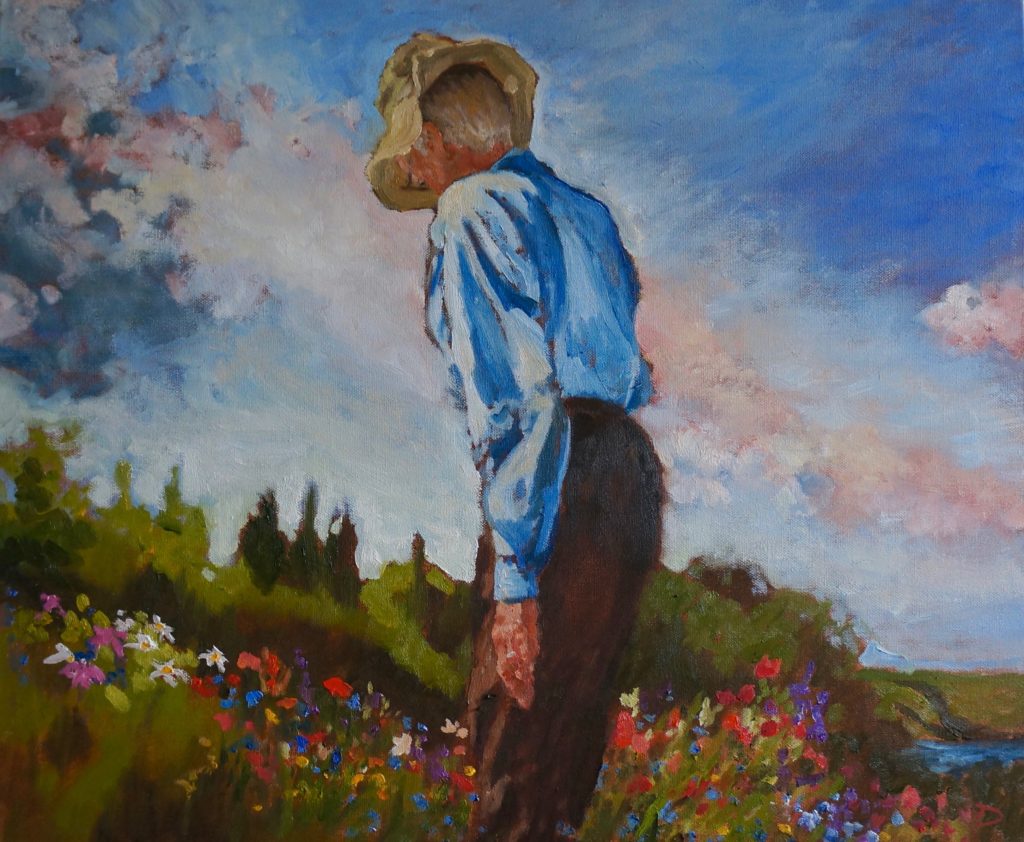 My brother captured the fleeting moment so perfectly, a pink swath of morning light illuminating her, head bent surveying new buds saturated in colour. Her clothes blended her with sky and earth, holding her anchored and free.
I love to think of her this way, in her masterpiece, surrounded by wildflowers, immersed in the garden of her creation. Her feet firmly planted in the earth, strong hands capable of building rock walls and mending hurts.
The builder, who had constructed their home on the hill above the lake, (a design by her brother & she) suggested an added garage may not be possible. She confidently disagreed, 'oh it can be done." Gathering a clean paper napkin at the restaurant table, she spontaneously drew & designed it to size. He joked later it was perhaps the first garage he built from a concept on a napkin.
The self sustaining xeriscaping garden design and rock tiers were all in her head too. Each of us helped gather & place rocks with her instruction when we visited home. There was no lawn. ( Lawns are one the largest waste of our water on earth, she said.)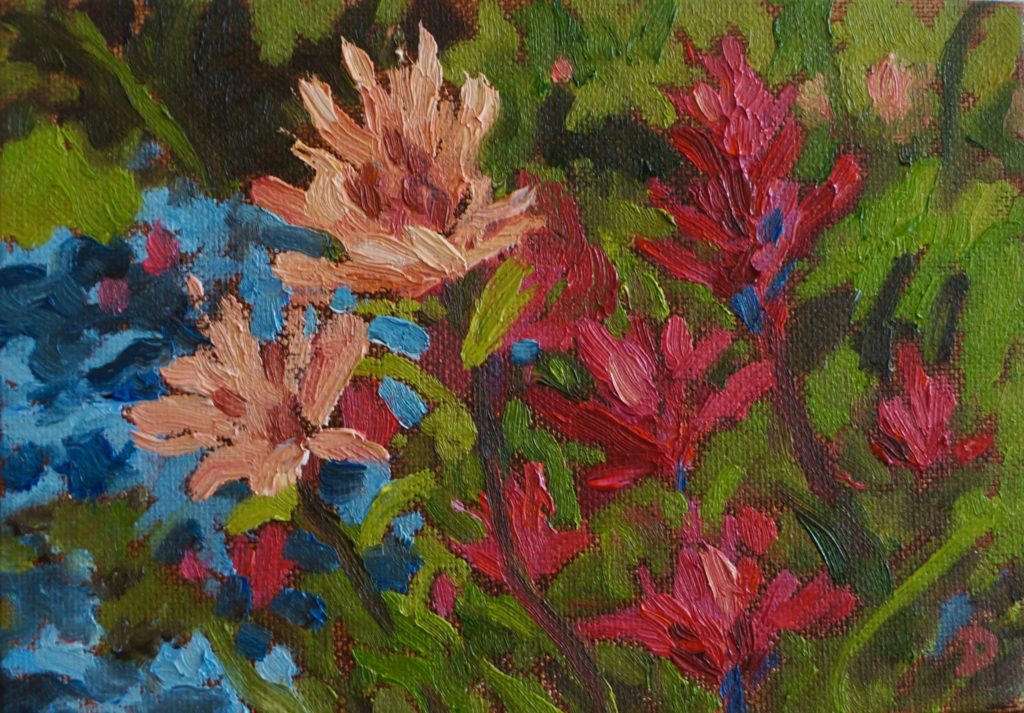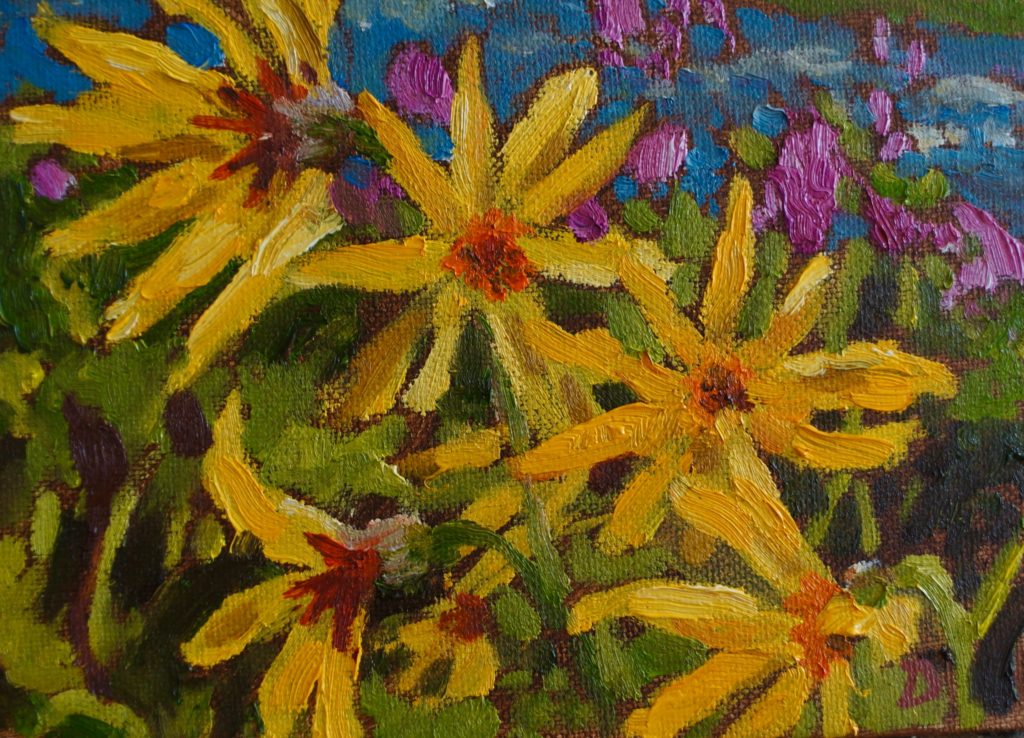 It was the best project she & Dad achieved together, she claimed with a grin " I know I am supposed to say you two are, but it's the garden. "I couldn't argue, it's magnificent, and , after all, they had won Community in Bloom awards.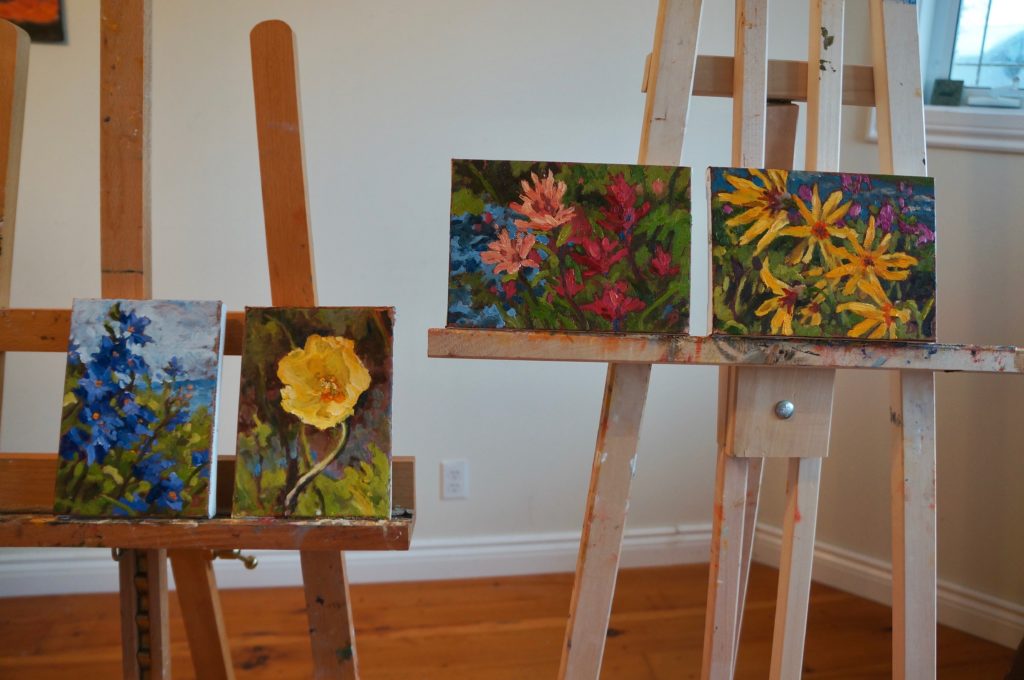 Joining her to help build the final wall was a gift. The two of us worked side by side in the quiet late afternoon light. By then unable to stand, she worked on her hands a knees, building the last third of the garden this way. I can still see her rolling rocks along as she crawled in the dirt. Witnessing completion of a masterpiece that lives on. She knew it would.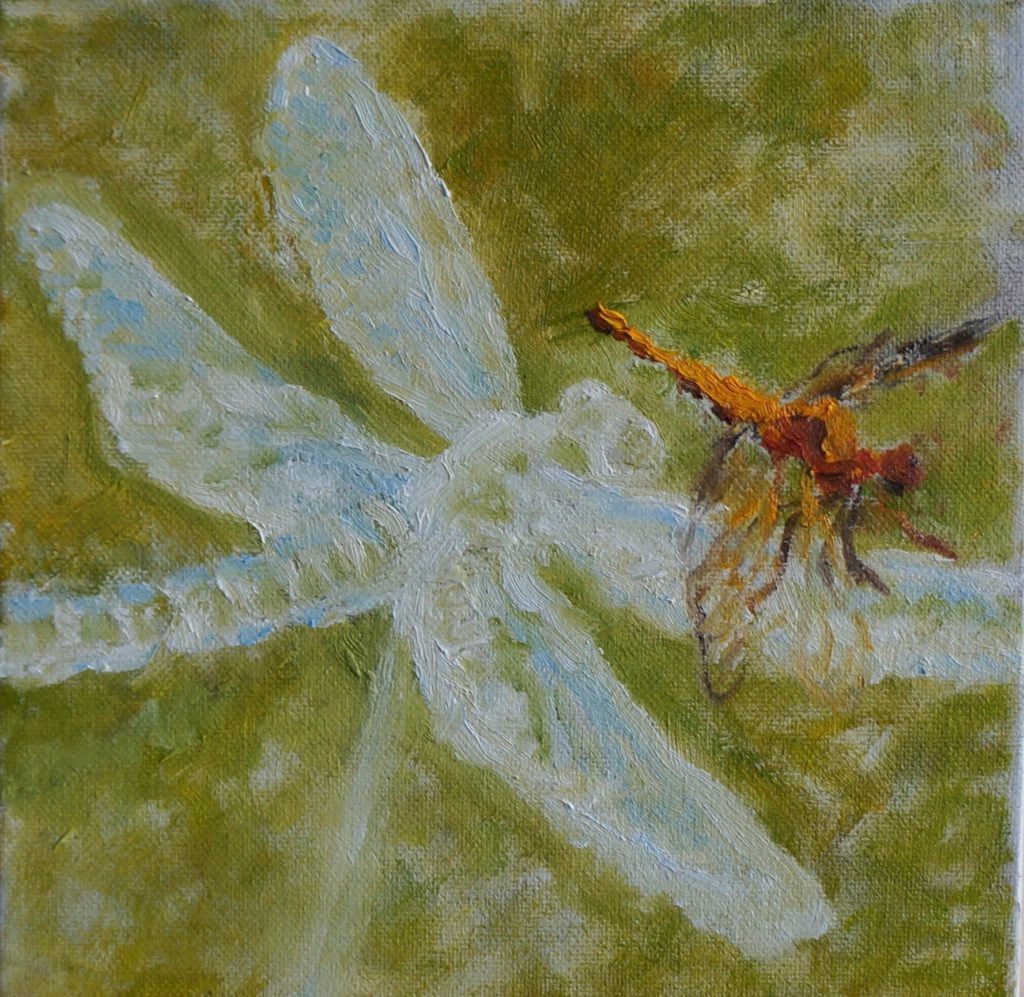 Over the years she trusted me to prune and help decide & replace plantings. "Come sit for an iced tea with me!" she would call from the deck above. We would sip our tea, barefeet stretched out in the warm in the summer sun. Hummingbirds visited the feeder close by while dragonflies hovered, often landing on us, and we'd laugh in delight.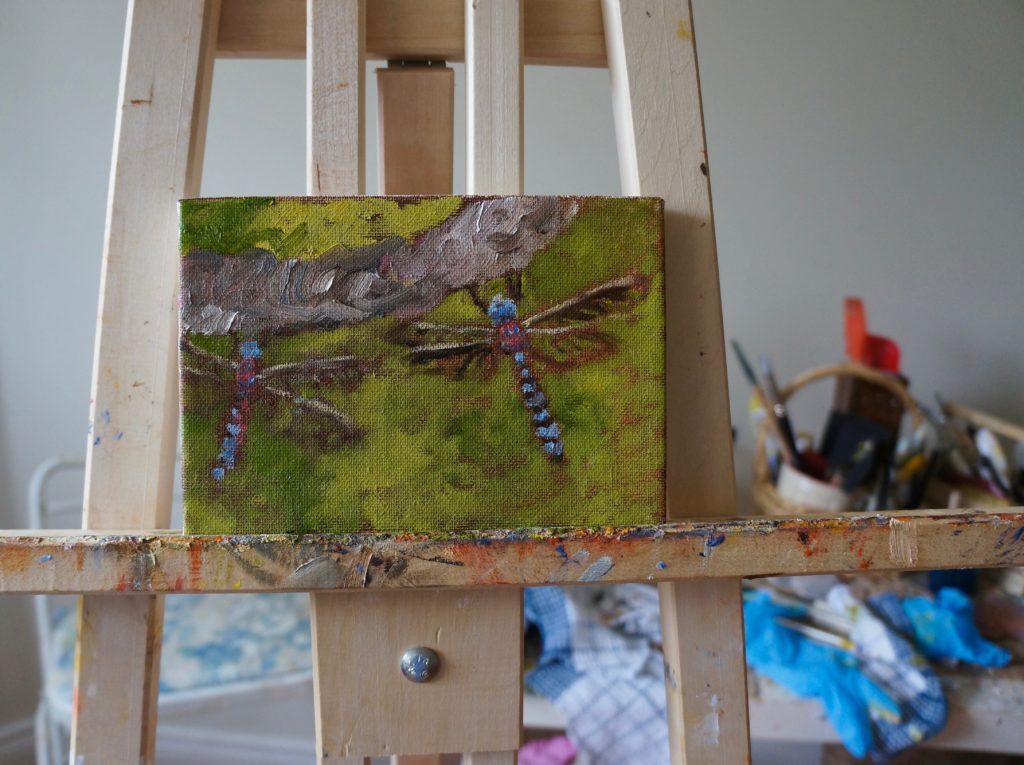 Perhaps she knew, one day, it would be me, alone in the garden, planting, rebuilding rock walls, pruning, finding treasures, while dragonflies fly near by.
Every once in awhile, I'll pause to breathe and feel the swath of colourful skies above and bright palettes rising from the earth below.
~
Miss you so much Momma. Thank you for your inspiration, humour and friendship. You showed us the true meaning of courage, strength and kindness.
Thank you for the colours.
~ To all the Mom's, Happy Mother's Day.
NEW WORK~
The Gardener 18×24 oil on canvas- email to inquire
Wildflower series of 4 , each 5×7 oil on canvas ~ SOLD ( Commission)
Solar Dragonfly & friend 8×8 oil on canvas $450.oo
Tiny Dragons 5×7 oil on canvas $350.oo
Carnations6×8 oil on board $400.oo