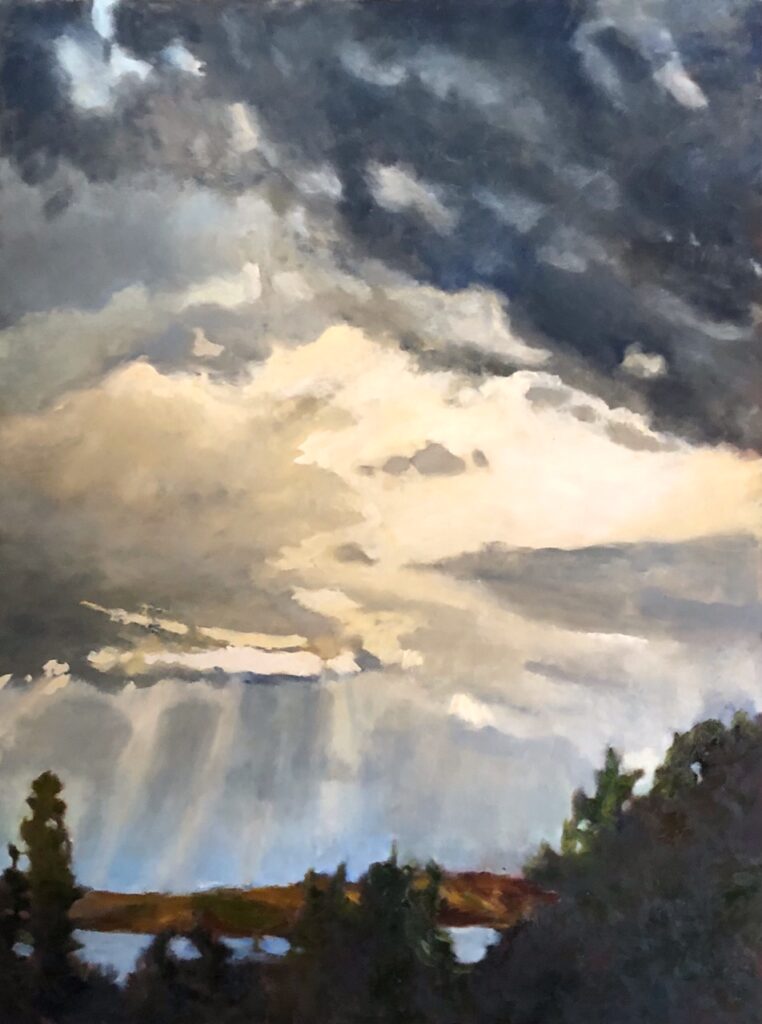 Sunlit Clouds over Lake began with a desire to infuse the painting with more light.. and became much more.
Displayed in a room with very little natural light, I wondered, could I paint it as thou there were natural light? And how would that look?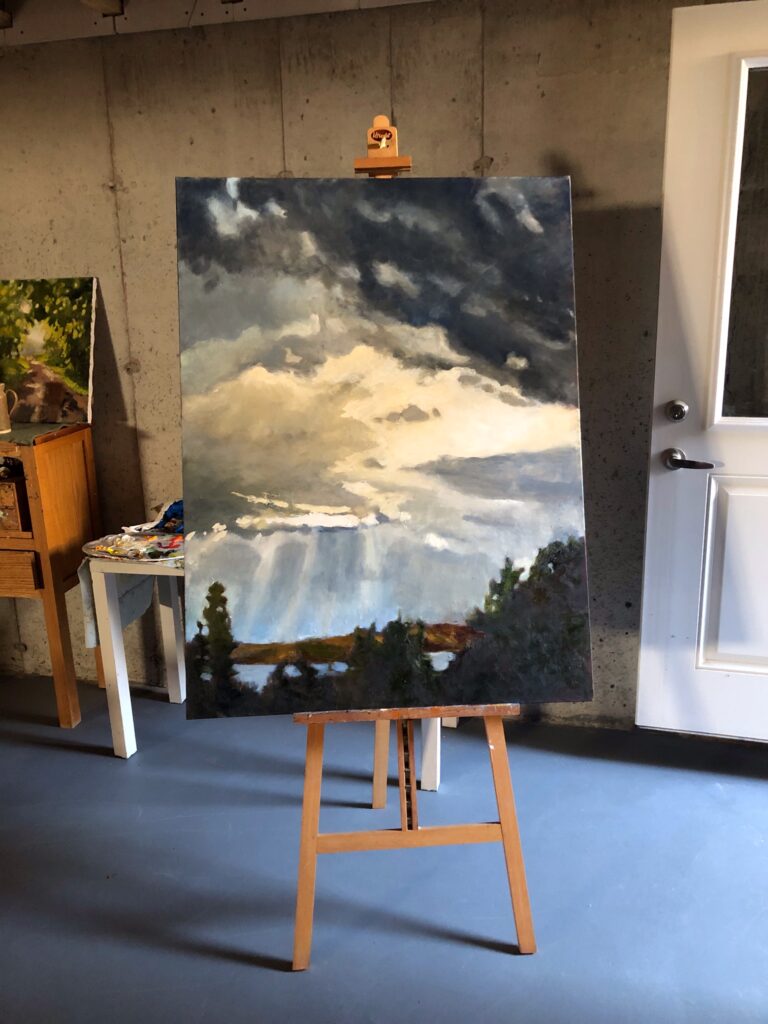 Not one square inch was left untouched. The entire painting evolved in a sort of inspired fever. I didn't leave the studio area until it was complete, worried I would lose the flow.
I am so happy with the results!! The ribbon like clouds and light infused sky have a balance I worked hard to achieve. 
The second new release painting is an area I frequent often. I visit these beautiful trails nearly every day, either on foot, or on bike and often post scenic photos of the pathways and landscapes along it. It's an extensive network of nearly 100k of old rail trails we are fortunate to have nearby. Morning's here are my favourite, it's the perfect time where light filters thru the trees which are teeming with birds and butterflies. It is truly soul enriching.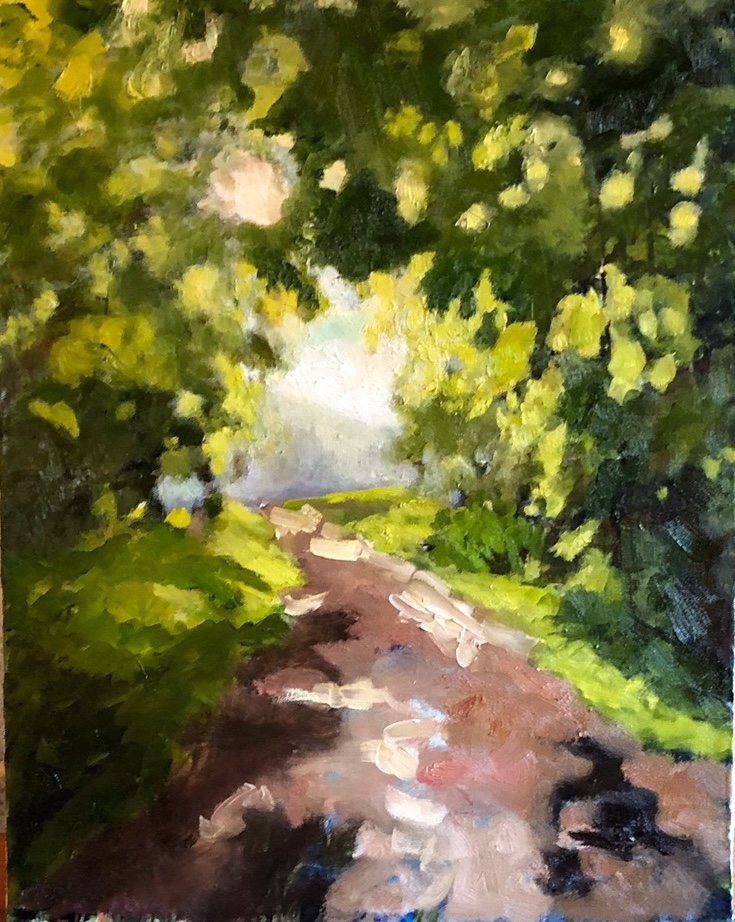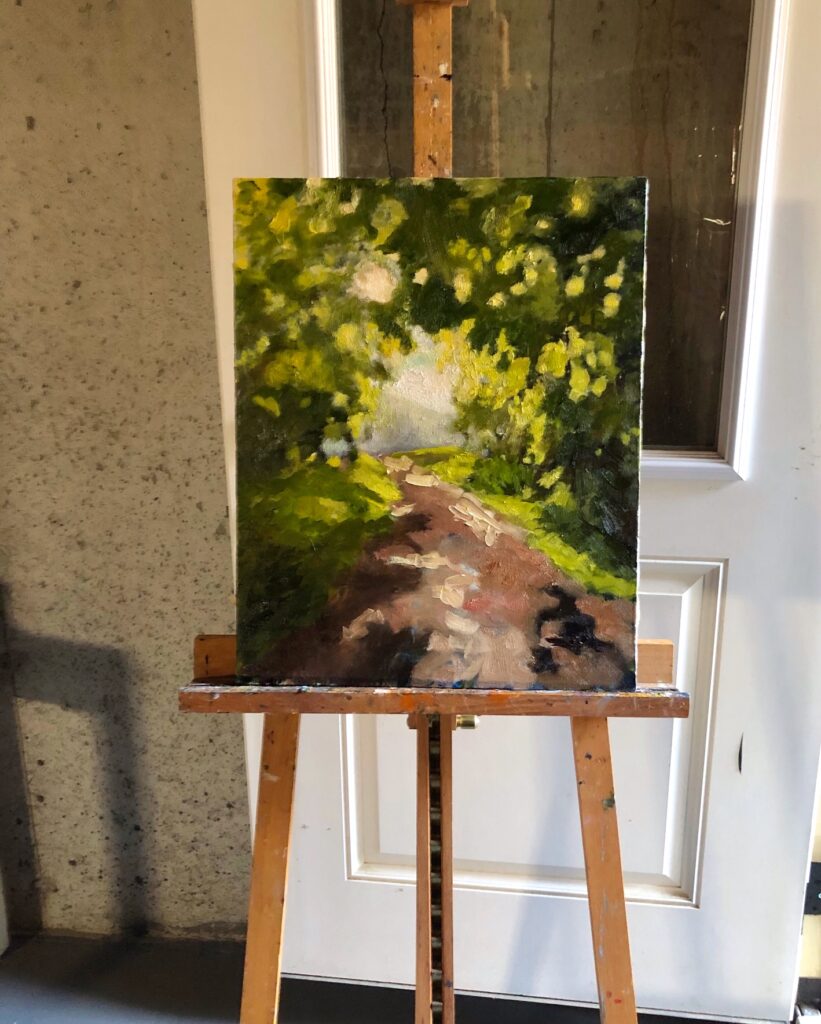 The third painting is in progress, and the first daisy painting I ever did. The daisy paintings were extremely popular and this first one felt important to keep.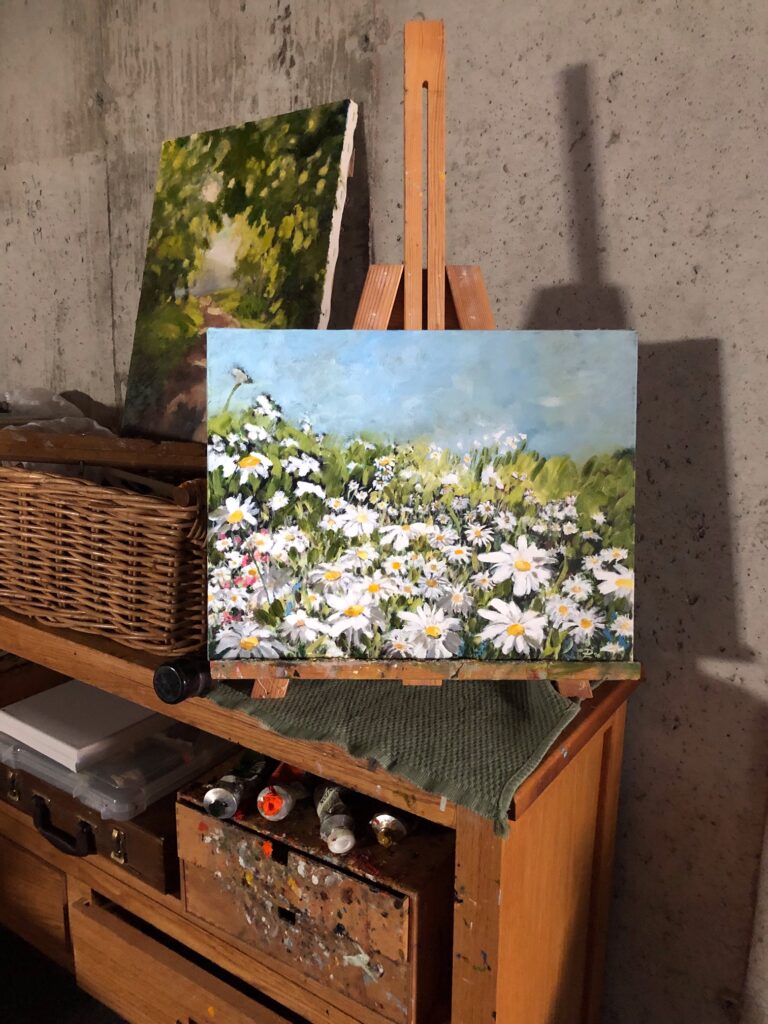 With storage space at a minimum now, I needed to make a decision about it. It was an emotional test to put a brush to it, attempting to make the painting current without compromising the early work. Thankfully, it's feeling bright and cheerful, by next post, should be complete.
NEW:
"Sunlit Clouds over Lake" 4 ft x 3ft Original oil  $4,780.oo
"Trail"  16×20 Original Oil $1,130.oo
Thank you to the new clients who purchased SKY and sent photos of the painting in their home!