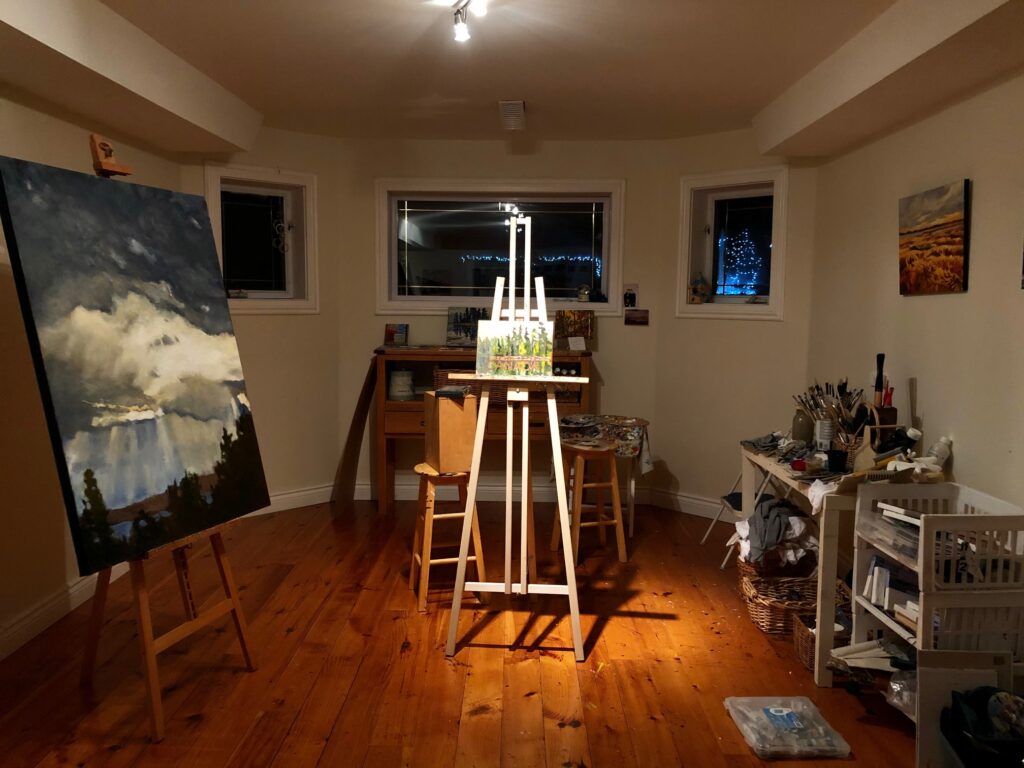 Hello Art Family!
Thanks so much for your great response on Friday's new video release "How to Boost Your Mood & Creativity"! (see Link here)
Thanks for your tremendous response on all the newest videos. It's a pleasure to serve you in ways that involve art and beyond.
I am excited to unveil two new paintings!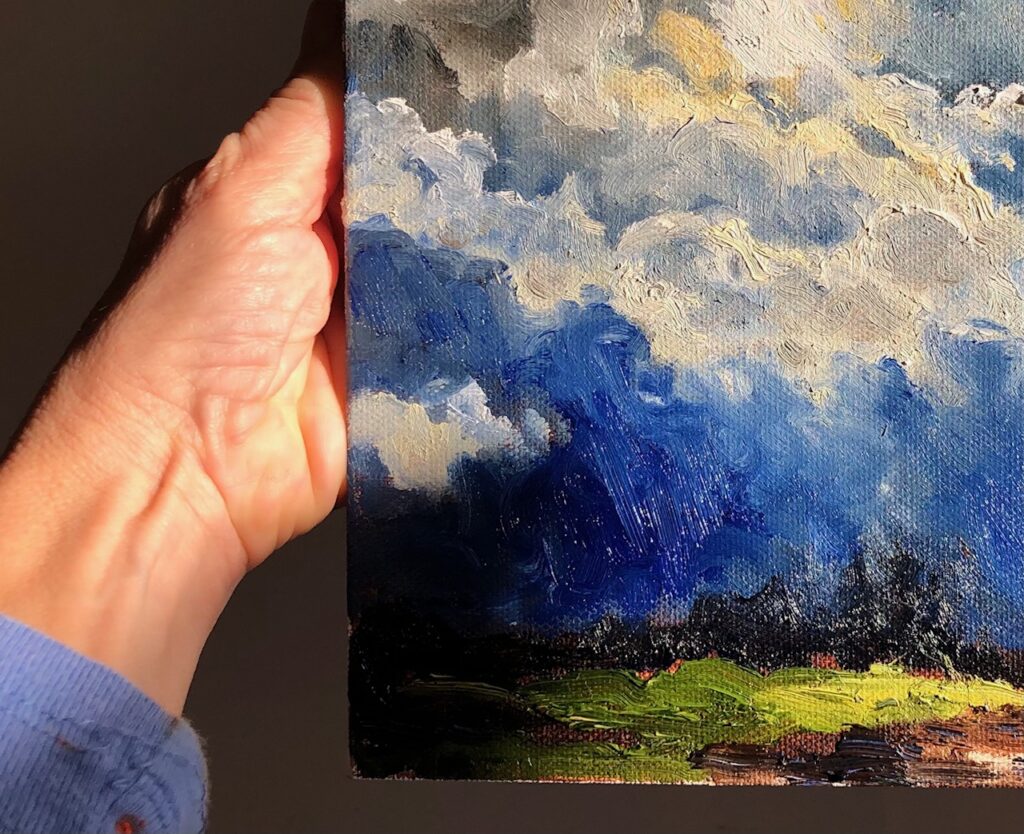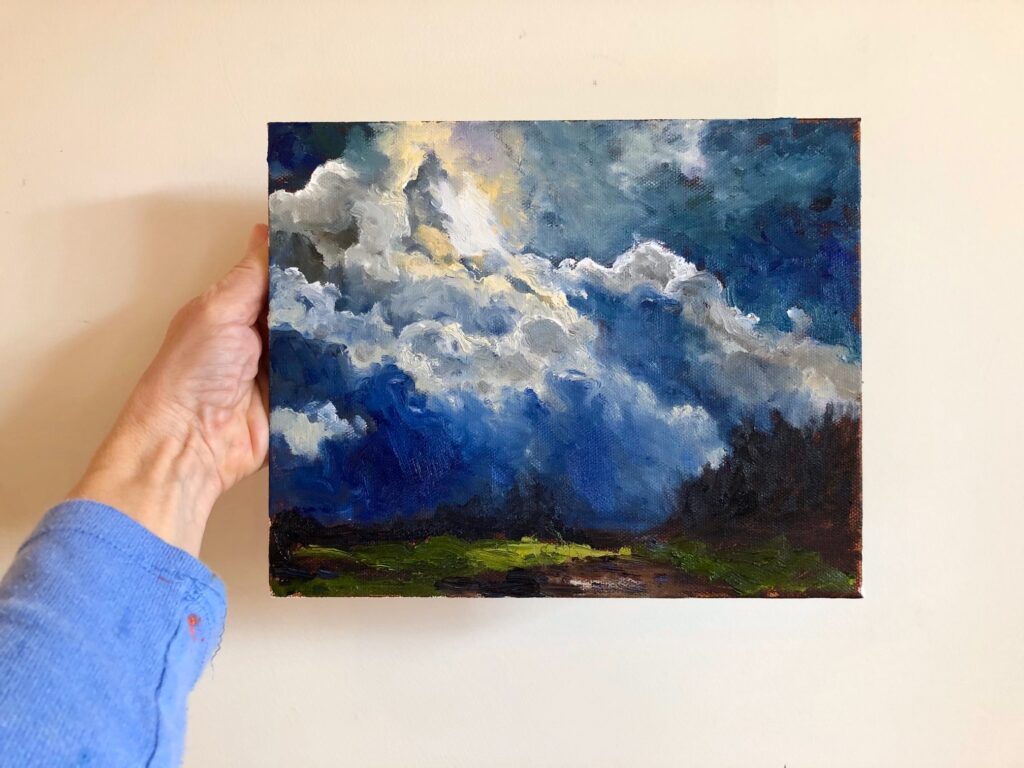 "After the Storm" was a lesson in patience. Many of you love the large sky paintings, requesting this genre on smaller canvas to work with your budget. This 8×10 is my first attempt of this style on a small canvas. It required just as much work as the large ones, and more patience. Thank you for your suggestion, and for keeping me on my toes. I am so happy with the result. It has the detail depth of light, with a nice balance of fresh brushstrokes.
After the Storm 8×10 oil on canvas $500.oo
The second has been swirling in my mind for awhile. This painting is all about gratitude, nostalgia, and communication.
Having the opportunity to grow up in Provincial parks, live and explore in some of the most beautiful regions of this country, I wanted to pay homage both to Canadian wilderness and vintage art prints that advertised parks and natural spaces. In order to do this, I needed a less textured feel, clean lines, less detail. Acrylic is perfect for this style of painting.
The subject matter is one of great love, the Canadian boreal forest, a region I wish to revisit and paint consistently.
I also wanted this painting to have the feel of a Canadian stamp, so I applied the same font style, and canvas size perspective.
Living remotely growing up, long distance phone calls were outrageously expensive. We relied on handwritten letters to keep in touch with family and friends afar. It was always a delight to retrieve the mail and feel that connection with loved ones.
Recently people have returned to sending handwritten letters and cards. Humanity is craving tangible connectedness, and these help satisfy that need. Compared to electronic communication, the tactile feeling of holding a card with a handwritten message is very special. I love the idea that we are finding ways to enlighten each others lives. In physical separation, there is still a sense of unity and togetherness.
It's also brought my attention to the possibility of creating a selection of art cards for sale. More on this to come.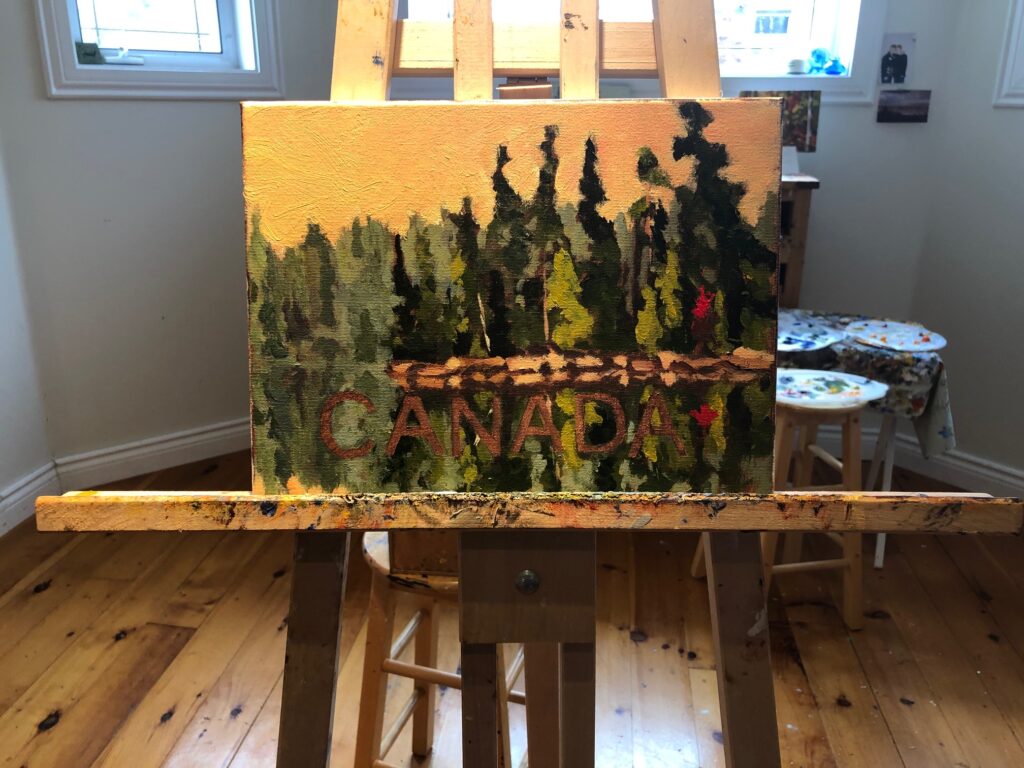 "Canada" ( Boreal Sunrise) 9×12 original acrylic on canvas $530.oo
Referring back to the video focus on positive emotion combined with movement, I wanted to share these little nests I created with pure delight, from wire and blue clay.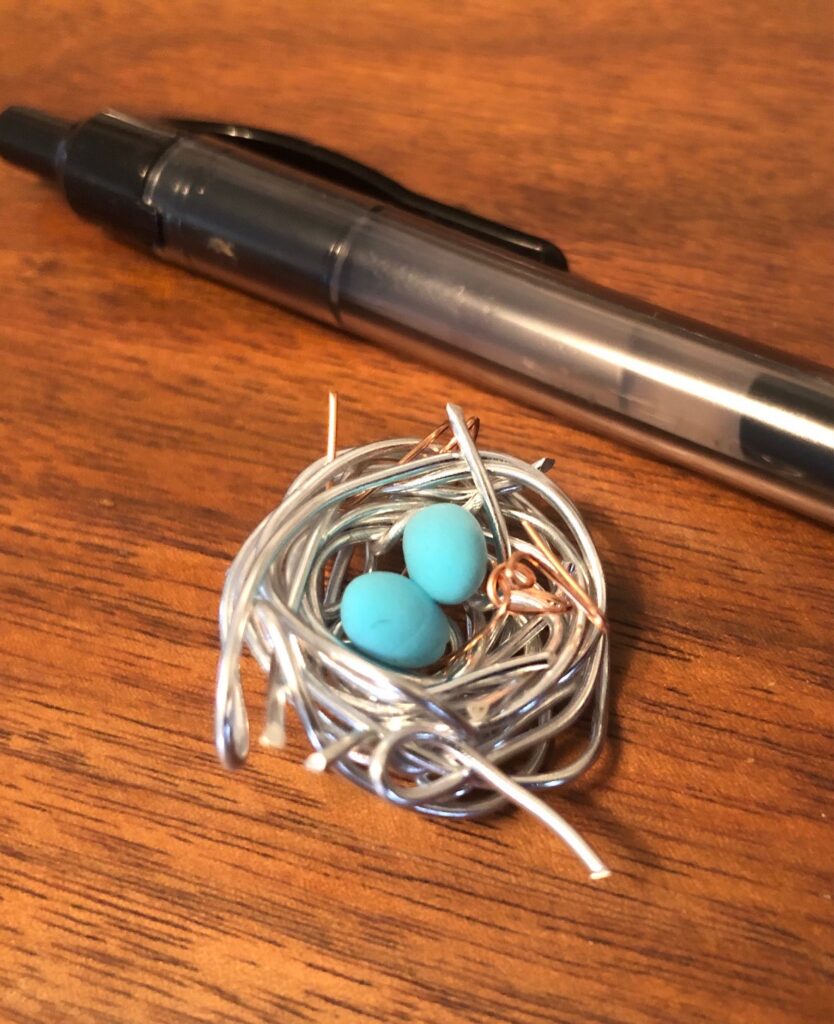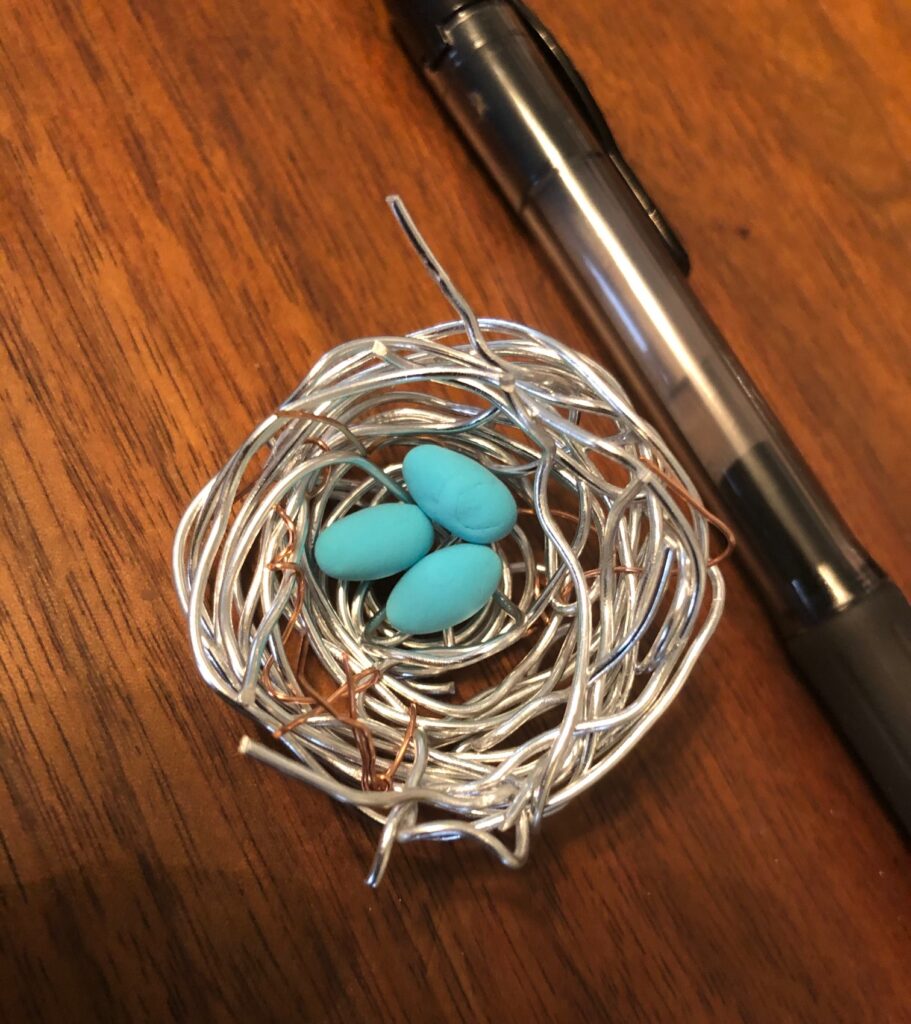 Thank you for your continued interest in the work, wishing you all health & happiness.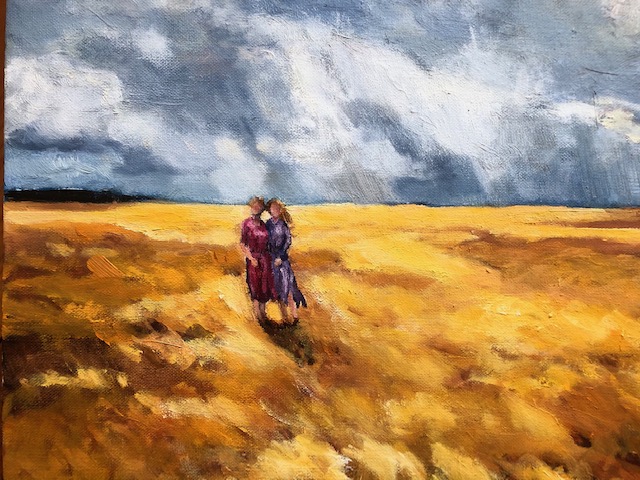 "Everybody can be great … because anybody can serve. You don't have to have a college degree to serve. You don't have to make your subject and verb agree to serve. You only need a heart full of grace. A soul generated by love." Martin Luther King Jr.