I think about your great grand babies at tax time.
Your descendants, great nephews, nieces, friends of the family.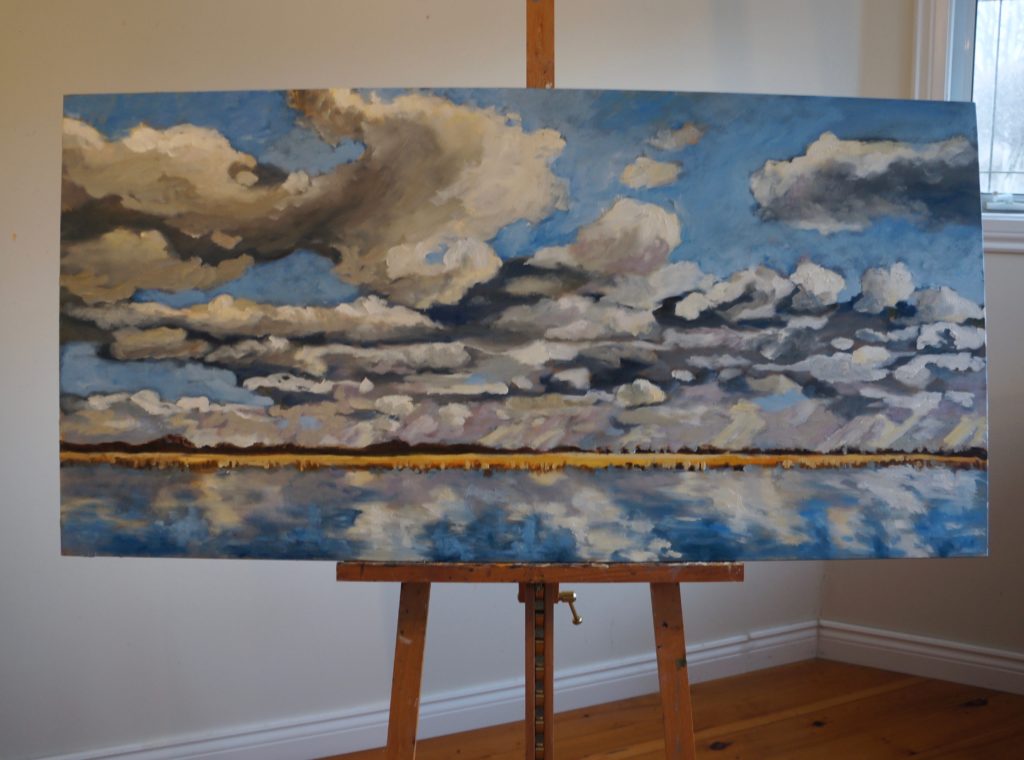 To explain, I'll share a story from one of the most recognized art dealers in the country. 
Many amazing artists hail from eastern Canada. Once such painter from rural Quebec reached fame with his beautiful compositions. He built his business without the assistance of dealers. From his home studio, raising his family on his earnings, he did very well. His work was collected across the country, internationally, and exhibited in the National Gallery. After he passed collectors approached art dealers to sell their treasures, hoping to collect on their investment.
Not one dealer or auctioneer could accept the paintings.
You see, his art enterprise was a cash business. With no established paper trail, or secondary market record, dealers could not legally accept the work.
Before an art dealer/ broker /auctioneer purchases or accepts art on consignment, they have to establish provenance, and prove the work was not stolen. They might believe wholeheartedly your attic art collection belonged to Auntie May, they also need to proof.
I direct clients asking about selling historical work to appraisers/ accredited art dealers and suggest they gather evidence on their collection. This may include receipts of purchase, insurance records, letters between the artist & themselves, letters describing the gift, or purchase.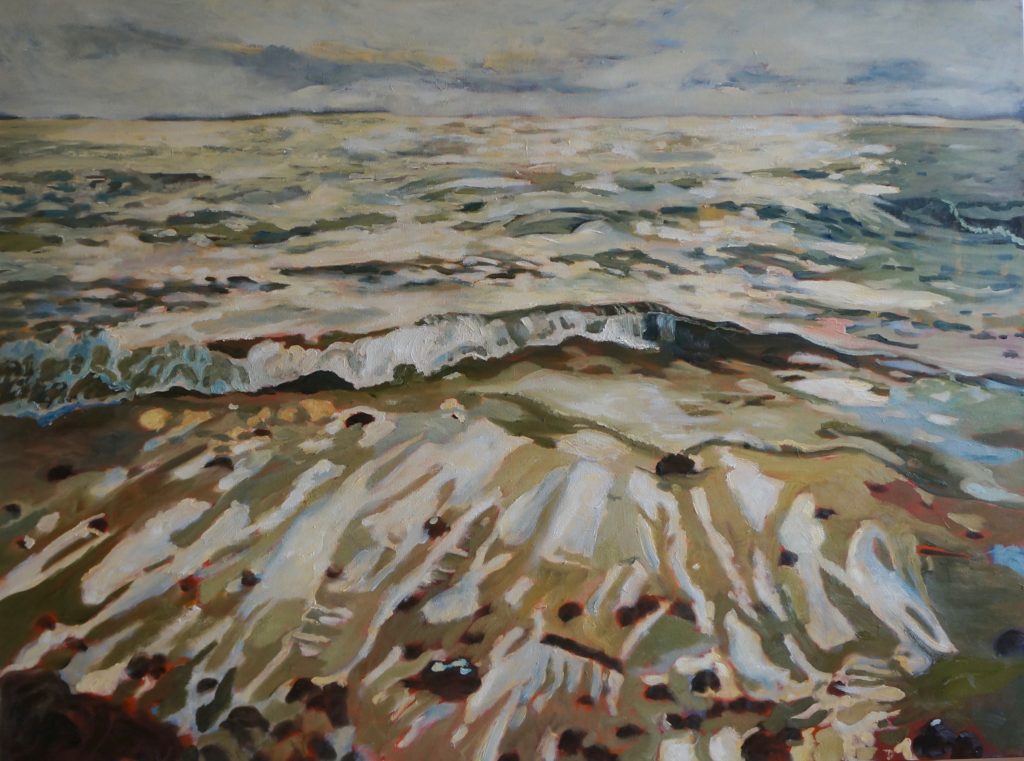 Original art sold thru auction is called the secondary market. Art is submitted thru a recognized art dealer ( gallery), not the artist. 
For the seller, art may take time to establish value when first introduced at auction. The purpose is to establish public record of sale. Like fancy street creds, the artist's work & name becomes more recognized, adding value to all original work by the artist, benefiting the collectors. ( more on the auction industry, see post "Canadian Art Specialist")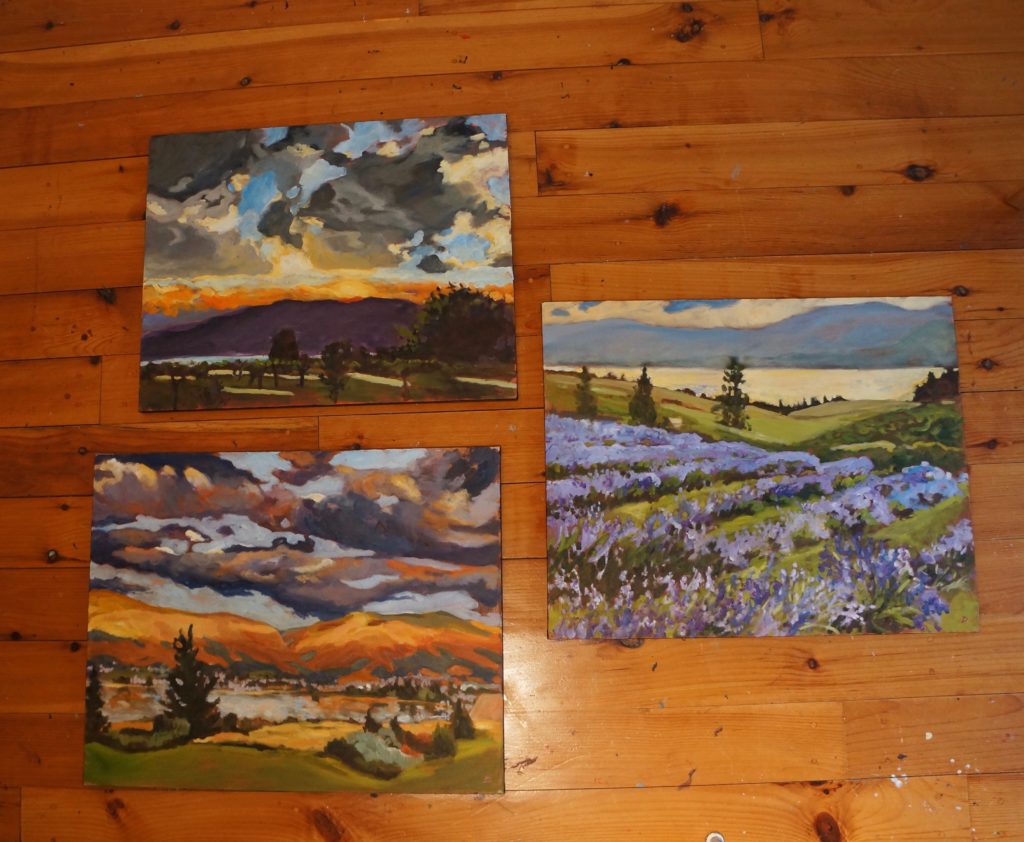 Artists have access to a global market with the web at their fingertips. Many ask why work with Galleries, who's commission fees are usually 50%, when the work is selling well from my own studio.
I could have my work in other galleries, why choose the challenging route of working with known dealers and who sell both contemporary & historical art?
They can introduce my work to the secondary market .
Corporate collectors are often restricted to purchase work directly from galleries & not the artist.
High end collectors purchasing historical work, see mine among it. Value by association.
They expose my work to clients I would not have access to on my own. Many have an established reputation in the industry spanning decades.
Working hard to create quality paintings, in conjunction with business decisions like these, producing paper trails, declaring income for taxes, all come to mind when I think of your great grand babies.
You may not sell your Dawn collection, but they might. Not only do I want that option available to my collectors, I feel accountable. It's not about my legacy, but yours.
~
New!
Blue Skies 4ftx2ft oil on canvas $3,960.00
"Ocean" complete two days ago with final light added. It has a lovely soft feel. 4ftx3ft oil on canvas $4,345.00
Three new paintings above shipped to Hambleton Galleries, arriving in the Kelowna Gallery TODAY!