"We have forgotten what rocks and plants still know, we  have forgotten how to be, to be still, to be ourselves, to be where life is here and now." E. Tolle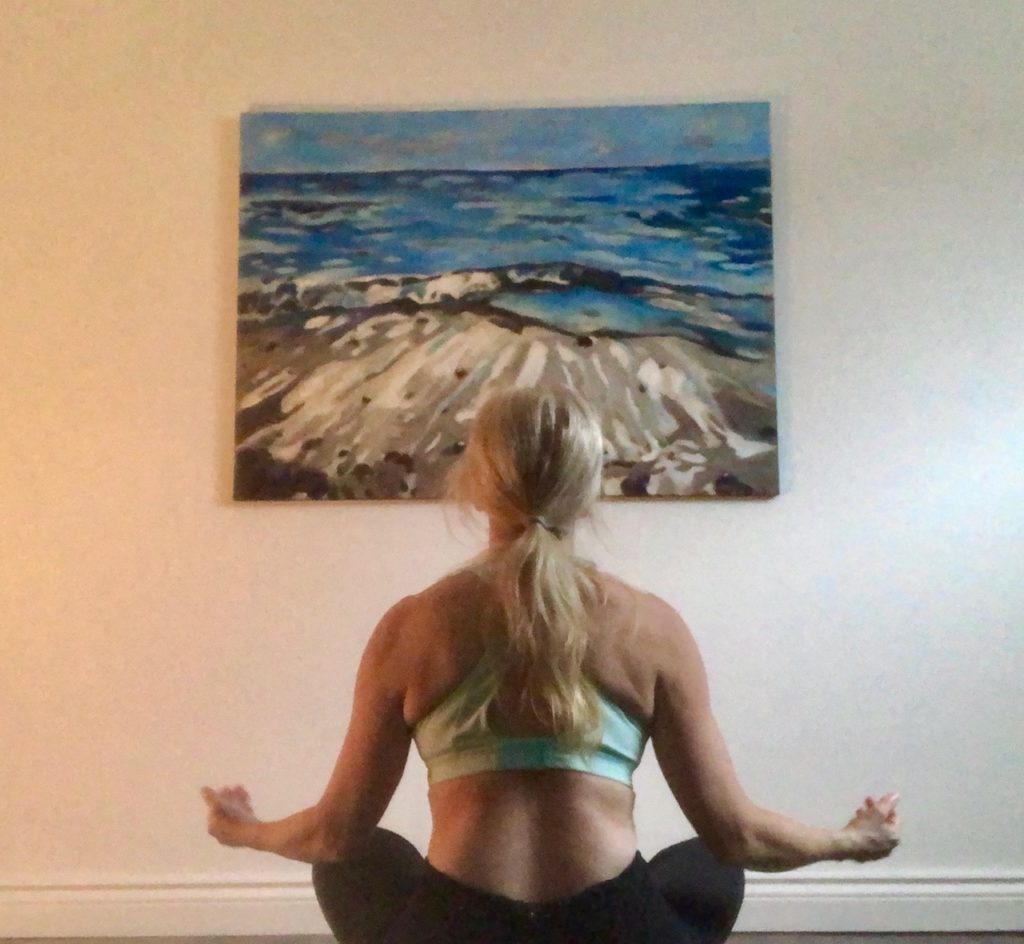 I'm venturing out of my comfort zone.. and silence this week to share a video chat from the studio, recently posted Linked IN and Instagram. No need to subscribe or log in. ( I recognize many of my followers aren't on social media, that's totally ok!)
just click on the link here
Then click on this image
…. then press the arrow for 'play.
With work that I do, it's easy to feel like we aren't contributing enough and even ..unnecessary ( one artist sadly confessed) during a time like this.
I can understand his and other creatives despair. I haven't been immune to fleeting feelings such as this.
But, if we look back in time, the arts still flourished during war, drought, and illness. People have historically found comfort in and invested in art. They have reached to art for hope, inspiration. It celebrates our humanity.
Viewing art reduces stress, prompts ideas, innovative thought, imagination, observation. Science suggests it can help to heal, emotionally and physically.
Art can transport us. And maybe, just maybe some of you are waiting to be transported, even for a few minutes.
I would love to indulge you.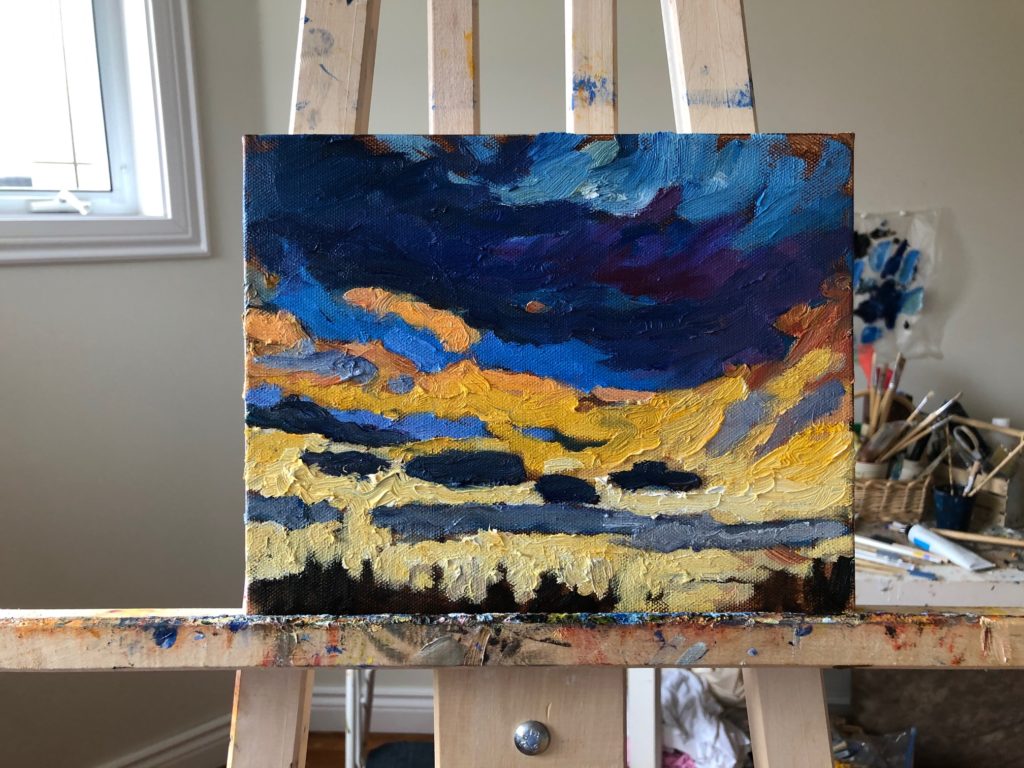 These new pieces are created indoor with a plein air intention, using techniques with few brush changes, limited colours, infused with the freshness of the outdoors, on small transportable canvas.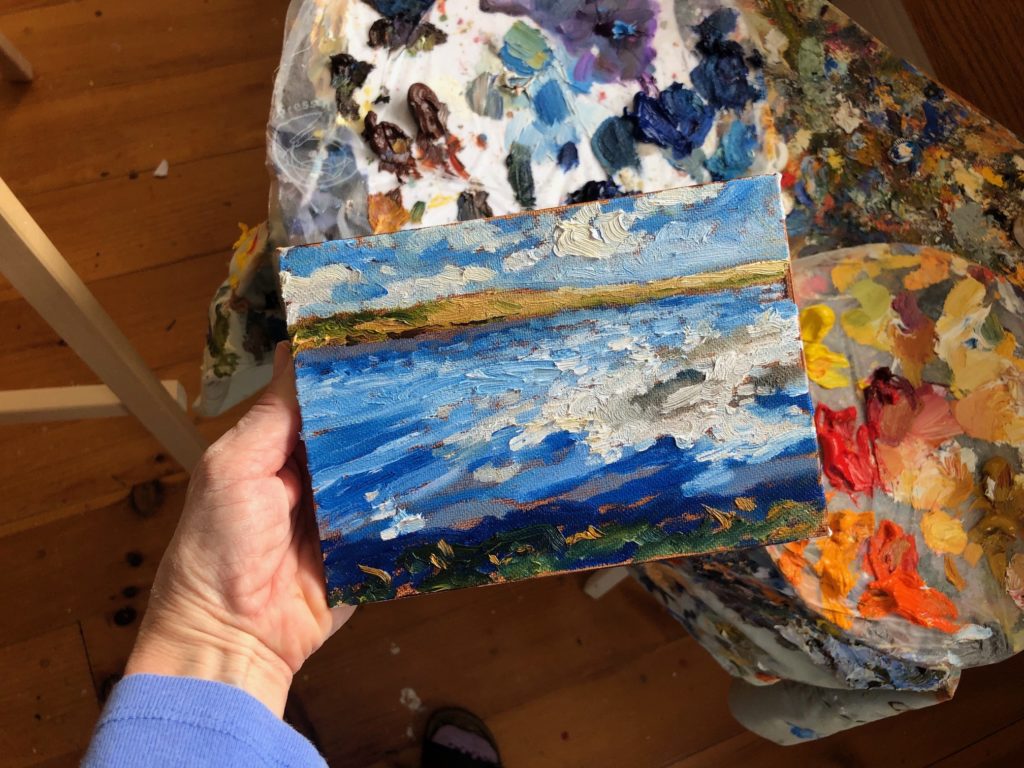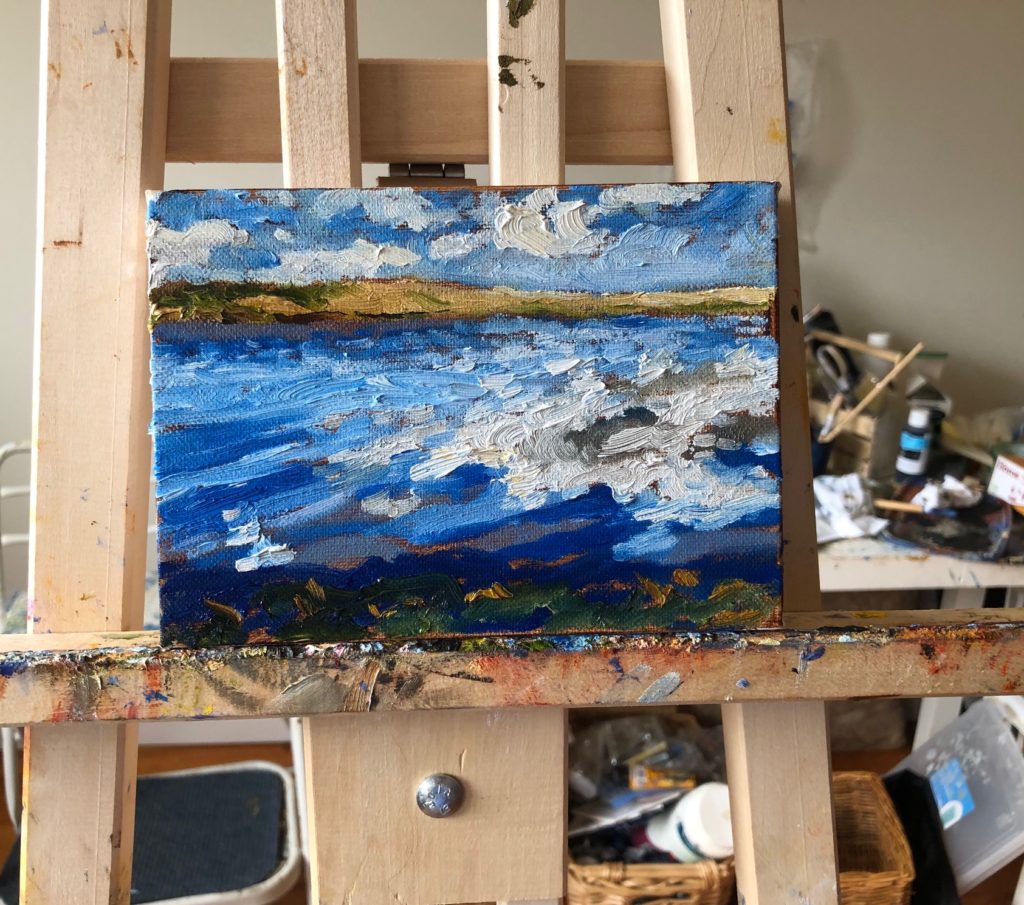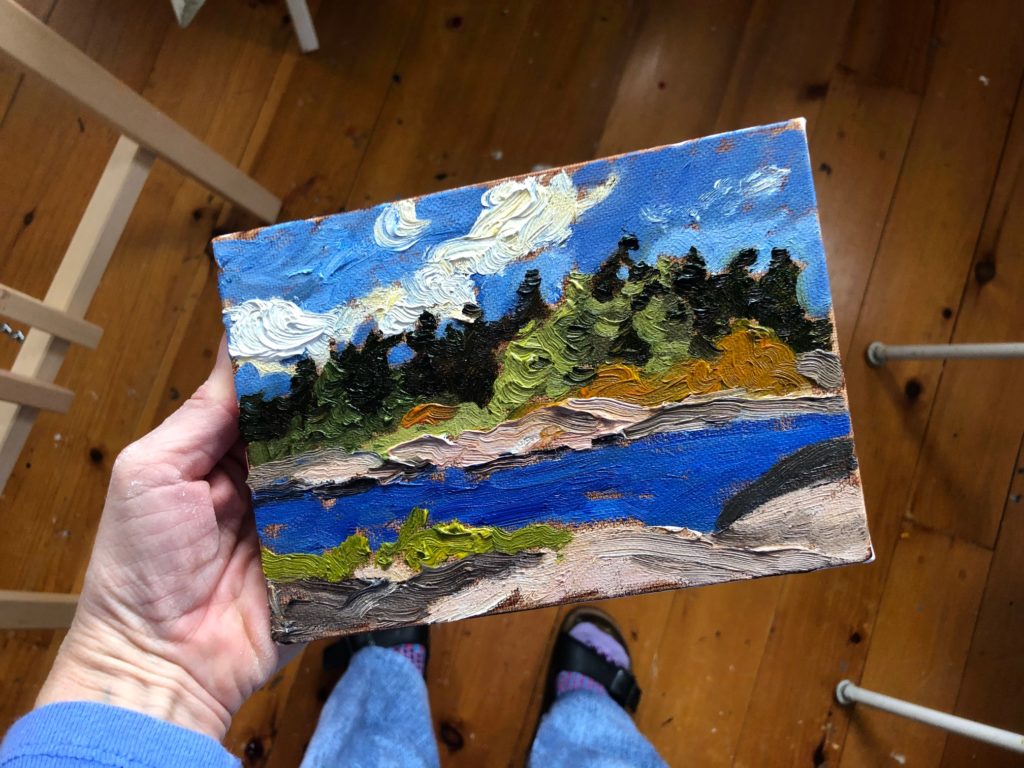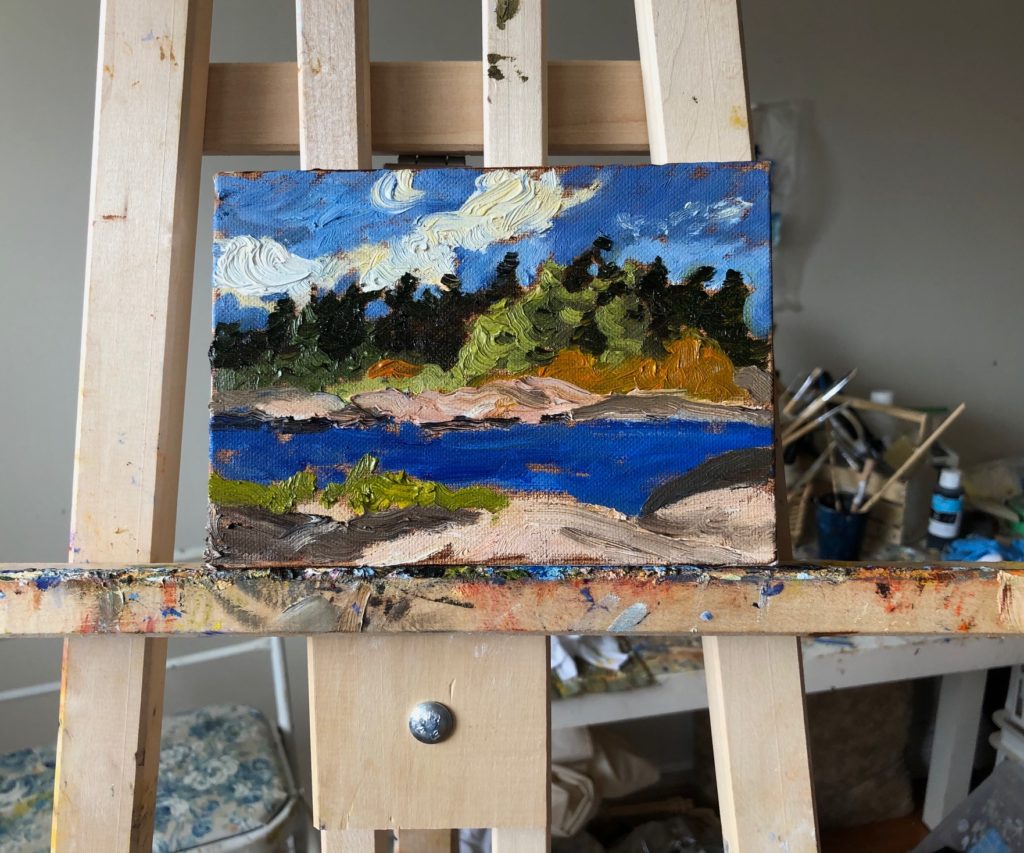 This 8×10 and 5×7's have flexibility to be exhibited in smaller spaces, and can be framed for desks or tables.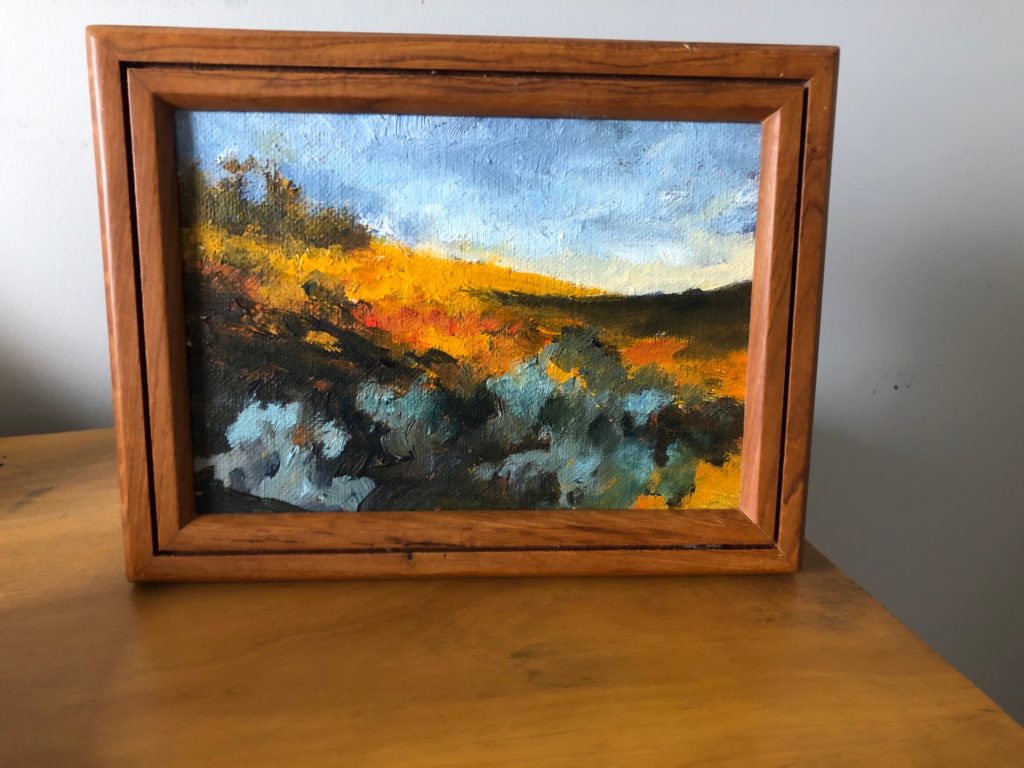 As mentioned in the video, I am sending wellness thoughts and positive energy to you all. Thank you for continuing to infuse your life with art.
To the little creative beehives around the world, know you matter. The work you do, with positive intention, it matters. We all have something to offer, ways to help and be of service. Together we are a beautiful force of nature. 
~
Ocean 4ftx3ft oil on canvas $4,345.oo
Daylight 8×10 oil on canvas $500.oo
Lake 5×7 oil on canvas $400.oo
North Shore 5×7 oil on canvas $400.oo