I relish days like today, with the studio bathed in late afternoon summer sunlight.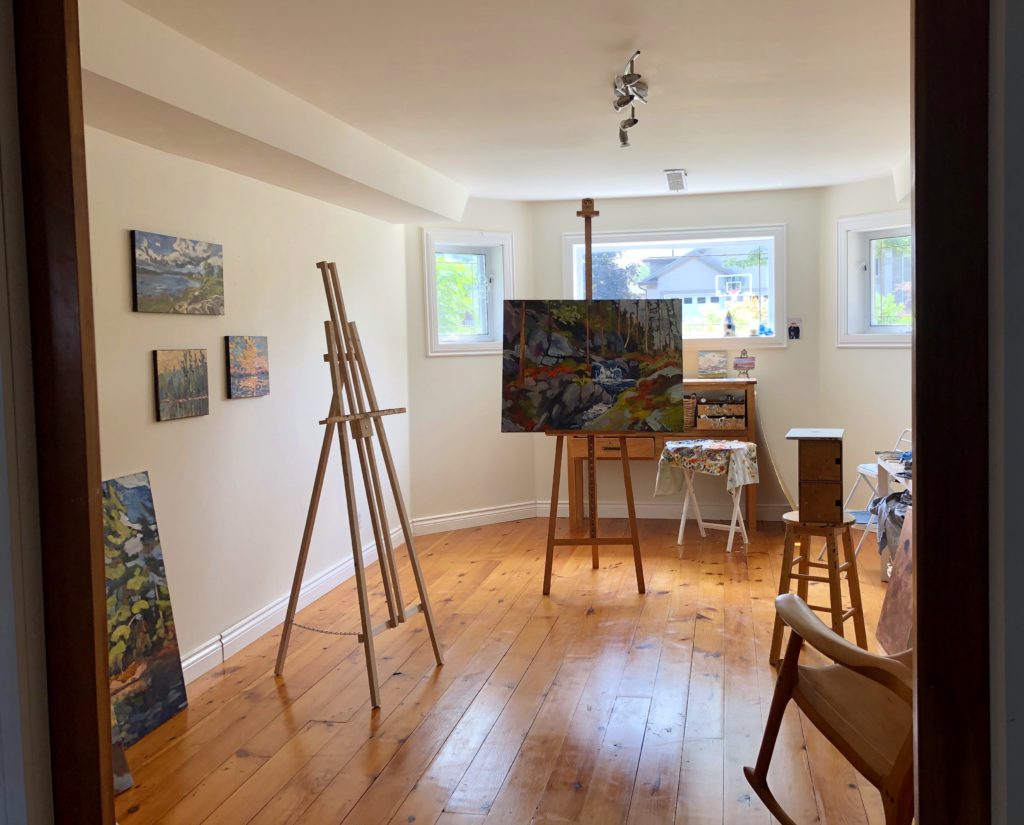 Butterflies visit purple Russian sage outside the studio window, and gold finches feed on little yellow buttercups. Every once in a while, a lovely breezes catches the wind chimes delivering a scent of lavender.
We used to call them lazy summer days. Remember those? enjoying an iced tea on the deck, puttering in the garden, going barefoot all .. day…. long. Quiet nature walks after work or supper on the patio. Weekends visiting art fairs and beaches, long bike or paddling excursions. Exploring and actually taking time to soak it all in.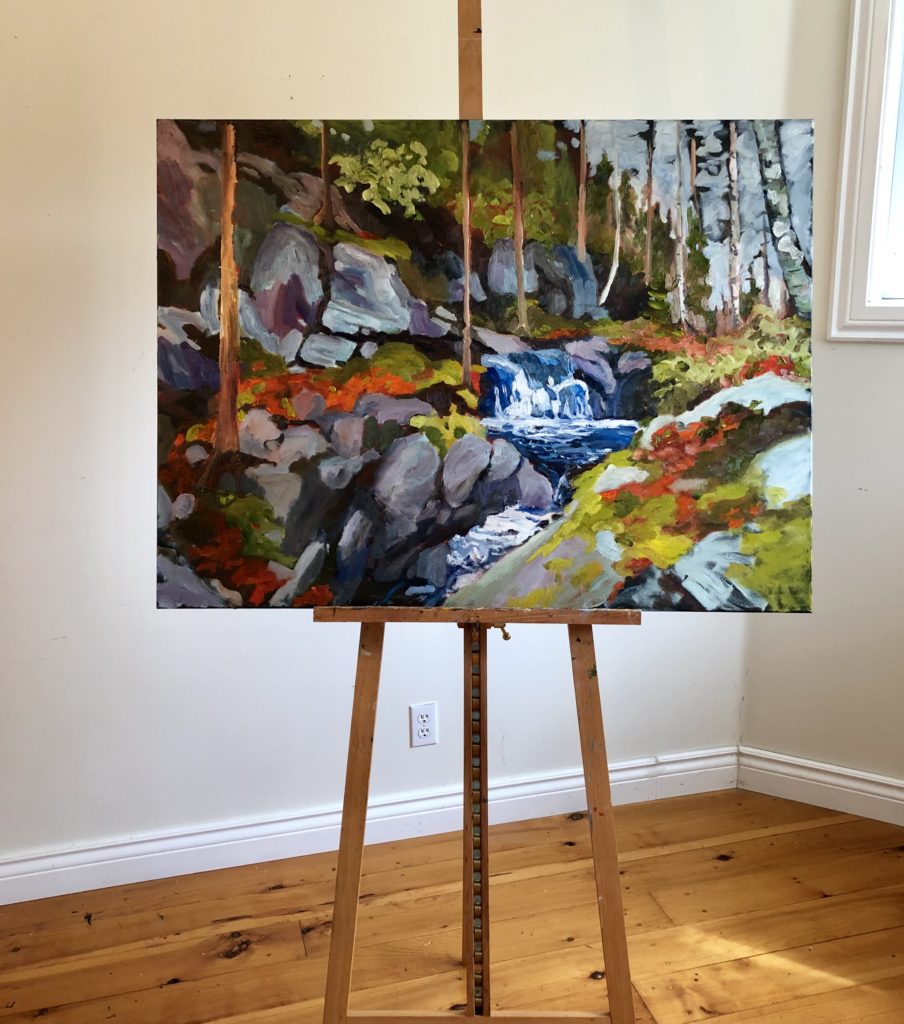 When is the last time you heard someone announce 'embracing a lazy day' on an outdoor hammock with a good book?
The recent phrase ' I'm busy', is so common it's been written in song. "Wildflowers" by Matthew Szlachetka reminds us "Busy. We're all so busy, We forget to take a look around." 
Megan Wycklendt of the Washington Post writes "Six reasons you'd be happier if you stopped saying busy". Her article was published in 2015, I wonder how much progress we have made?
Gary Burnison says successful people don't say 'busy', reporting being specifically honest with responses is key. As Megan wrote' busy' is not 'a feeling'. Nor is it an activity.
Professional Artists cope with deadlines, multi tasking, media, inventory, books, interviews, social media, while fielding emails, calls, texts from dealers and clients, on top of creating original work on a consistent basis. The pressure to produce work and self employed running a business can easily be overwhelming.  It's easy for us to be pulled into the 'busy' realm of response.
Last month, wandering down to view a brilliant lakeside sunset, I spontaneously stopped in at a fellow artists studio.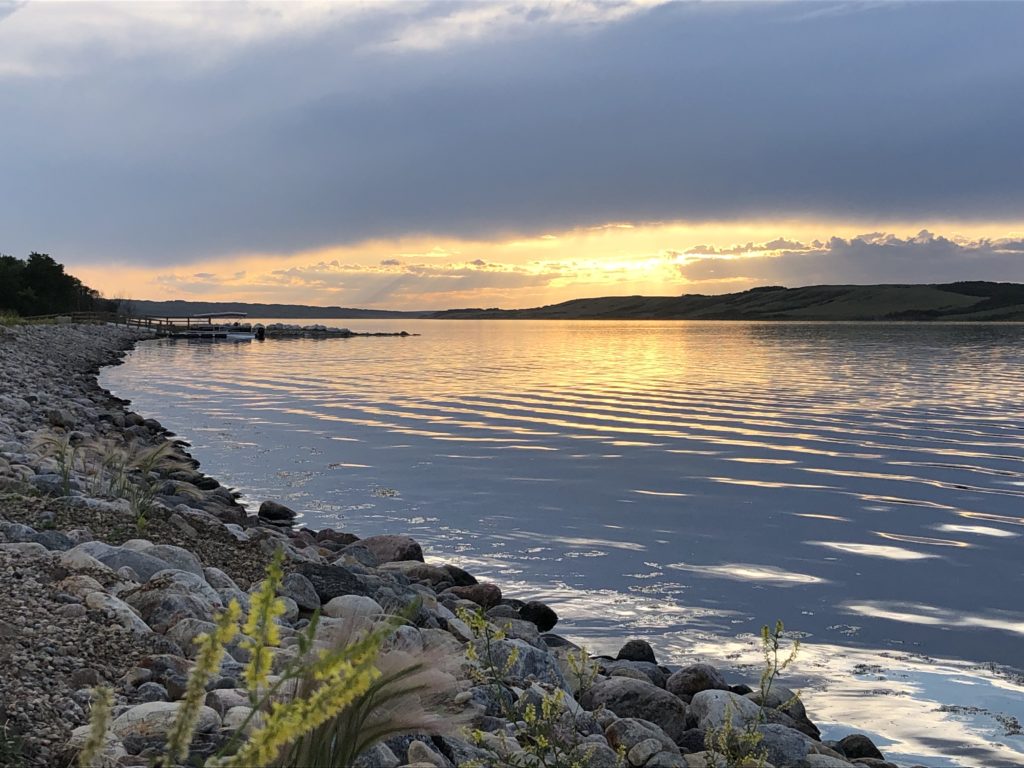 I knew he would be watching the sky, heading out soon with his camera in tow. It had been months since I had been in the area, so it makes sense his first question was ,"Hey Dawn, how is work? are you busy?"
Well, yes, I said, things had been going well, new projects, new clients," His next comment had me laughing out loud. "Well, is that just busy work, or is it inspired work? because those are two different things completely."
I agreed.
Here's hoping you all have some lazy summer days amid the chaos. That you have the patience & time to watch a spider build a web,( even a small one) or watch a sky unfold into a beautiful summer sunset.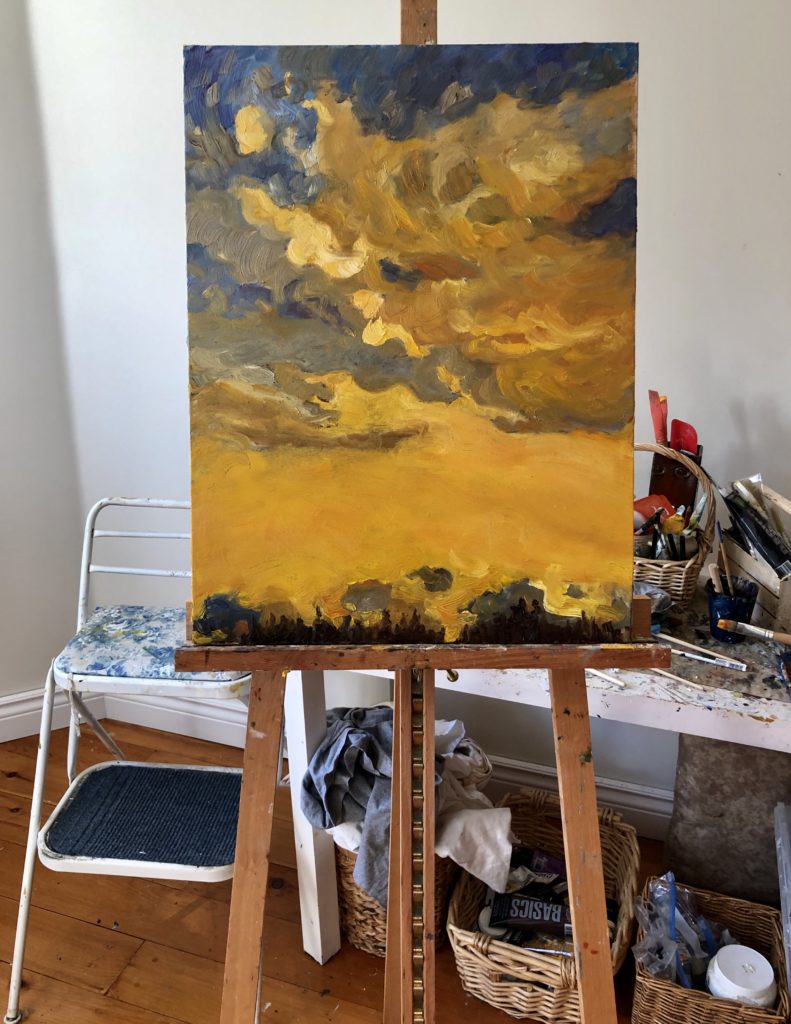 That you sit a spell on a rock, amid natural ferns and listen to the trickle of a waterfall. No electronics, or rushed commitments, just you, the sky overhead, earth beneath and forest surrounding you. 
You may not even open the book.
~
Brian, most thankfully, it's inspired work.
~
NEW work!!
"Northern Waterfall 30×40 oil $2,970.oo
"Sunlit Clouds" 18×24 oil $1,210.oo