How are you? What's inspiring you lately?
In the last few months, many of you have been very quiet. I am visualizing this silence with abundant happy sunny days and wellness.  
How am I, what am up to, do I still have work? Some suggest, without malice, an art career may be deep jeopardy. "No one is going to be buying art for a long time."
Except.. they are. Business has been quiet.. yet in the midst, sales have trickled in despite circumstance.
Perhaps even because of it.
A client said yesterday " "there are so many reason to live with and purchase art… besides..ART, just makes you feel good."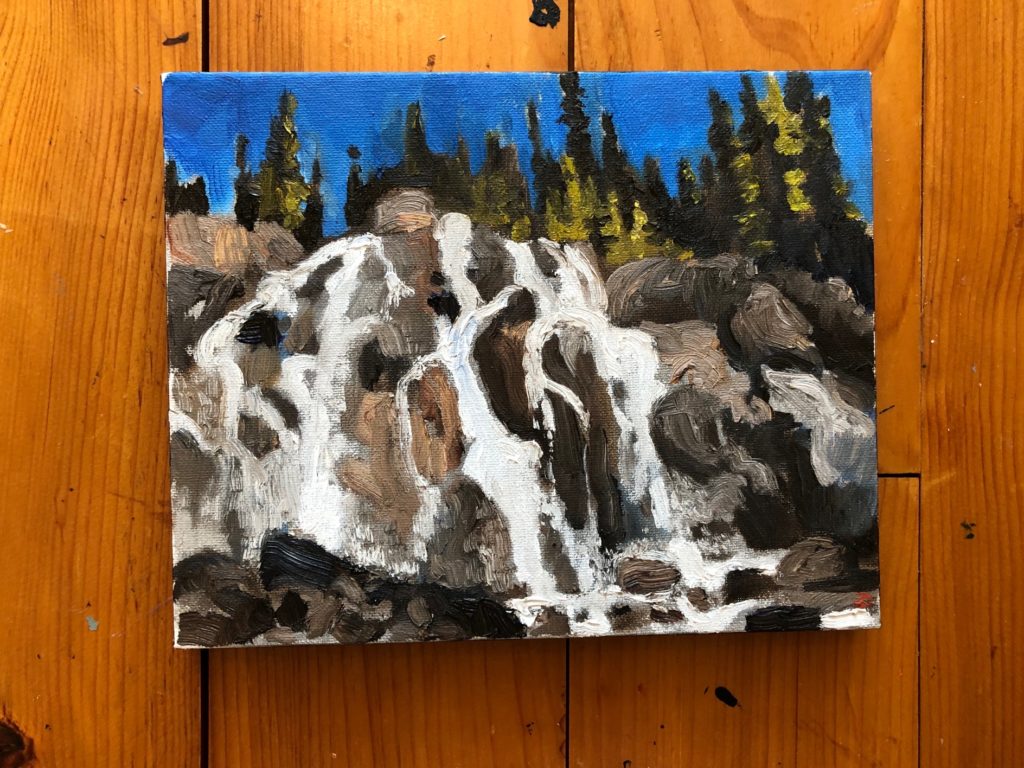 Two recent purchases are celebrating new beginnings. How amazing is that?
Required to change their wedding celebration plans, a couple said their painting is a wedding gift to each other. Their testament and positivity moved me to happy tears.
"Am I enjoying the last few months, "because creatives love isolation?" "Painting up a storm?"
It's challenging to create feeling the weight of the world, with worry and grief. To move forward in positivity and strength, it helps to face the hard stuff, the unsettling, the sad, and take gentle self care. Establish boundaries, practice awareness, patience, and forgiveness. Plant new roots. Spend time in the summer sun wandering in nature. Be still.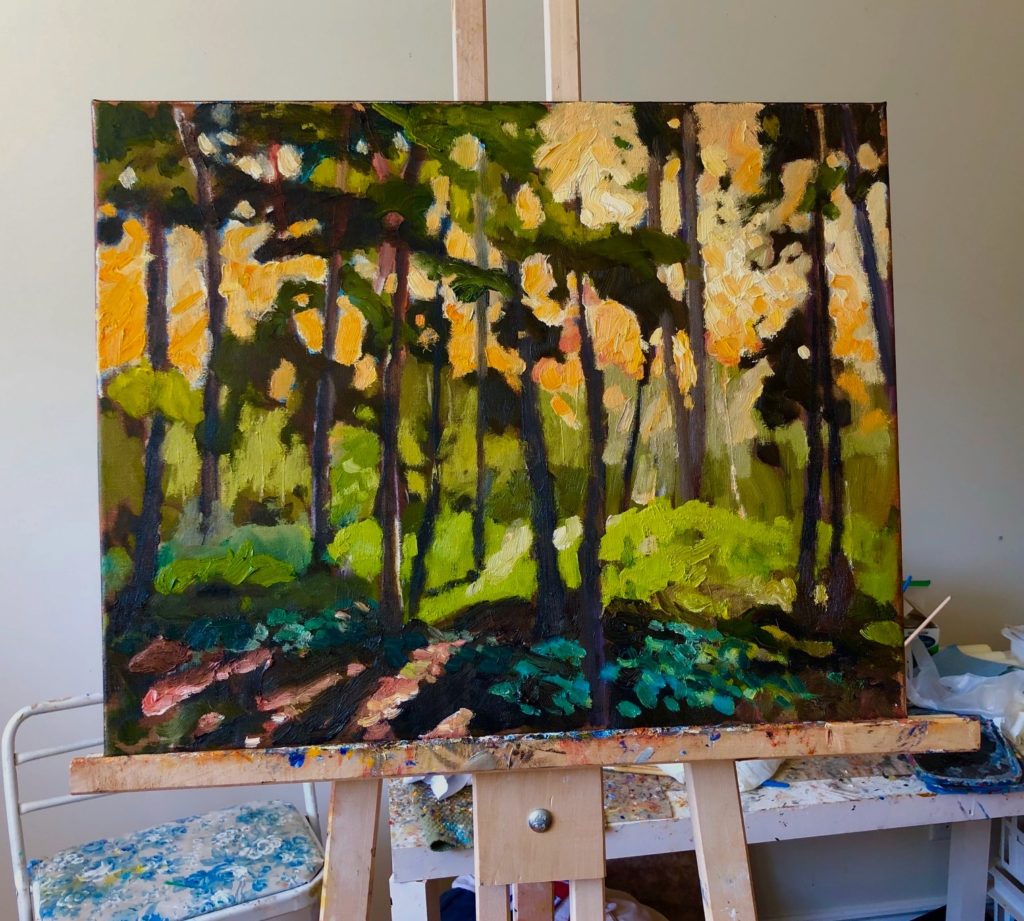 Yes, I have been painting, while navigating emotions during world upheaval, until I ran out of supplies, surrounded by 70 paintings in need of homes.
Work focus turned to increasing exposure of the work, online presence, reevaluation, check in with dealers, collectors, galleries, and applying creative juice to completing a nearly 2 year writing project.(yay!)
You asked about the recently published Nature Video,( see my You Tube Link) created two years ago. A video that very nearly never came to be. 
Yes, the video is a little.. long.
The goal was for an informative, entertaining, way to connect you to the work, and nature, instead of a self bio art exhibit presentation. The time slot was designated for the presentation.
I also wanted to honour the flow & length of the original songs.
About the soundtrack: Maneli's "Homespun" offers the emotional impact of coming home. A reuniting with nature can have a powerful impact, and I think Maneli's amazing music leads us to this feeling.
The second composition is written and performed by my brother. A surprise gift when I asked his suggestion of music for my boreal videos, not expecting him to compose & record original music performances.
The final song on the video, my nephew Nicolas and bandmate Nate, wrote, composed and recorded while they were in high school, at the ages of 17.
When the video was ready for professional editing and animation ( the tree sequence in particular). Minutes before I clicked "send', my laptop fried, and it was lost.
The earlier version saved on backup is unalterable. This is this version you see. It is my hope these practices connecting with nature balances the unedited rawness.
~This week, I am unveiling the new "Walnut Grove", organizing the studio, sorting inventory and prepping canvas for an exciting new collection at the Hambleton gallery.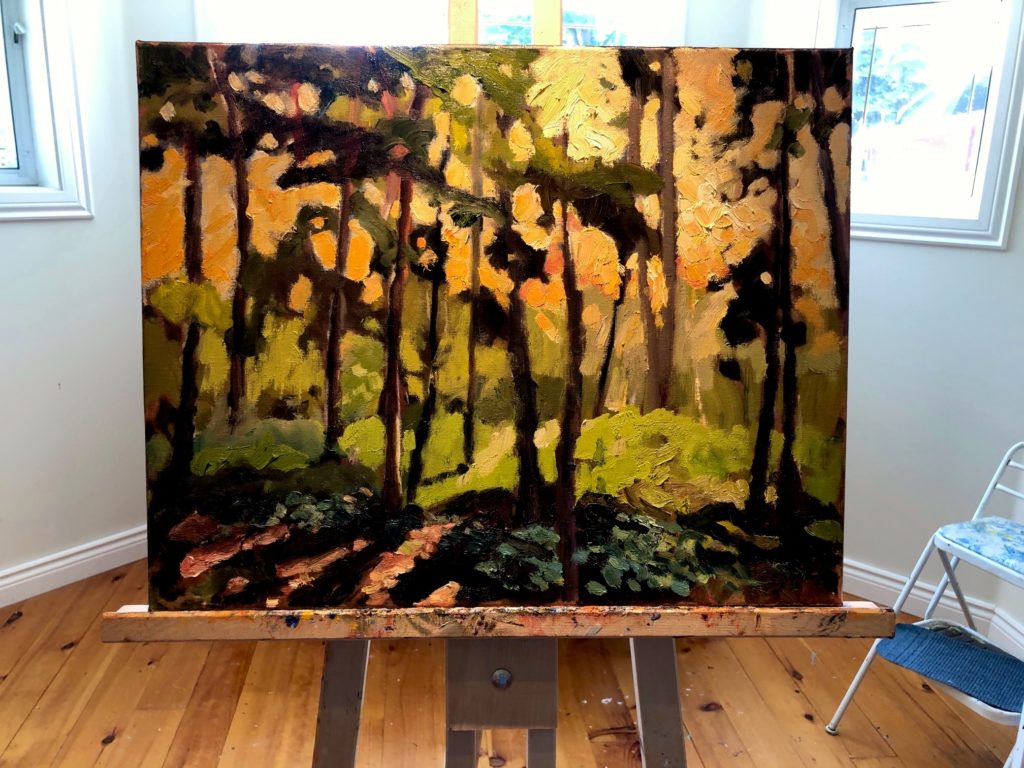 I have also dusted off my plein air kit, with the goal of dusting off my plein air skills, and ambitiously move forward with the writing project.
For work life balance, reflective time in the garden among dragonflies and goldfinches, and on my bike exploring peaceful nature trails, is a wonderful reprieve.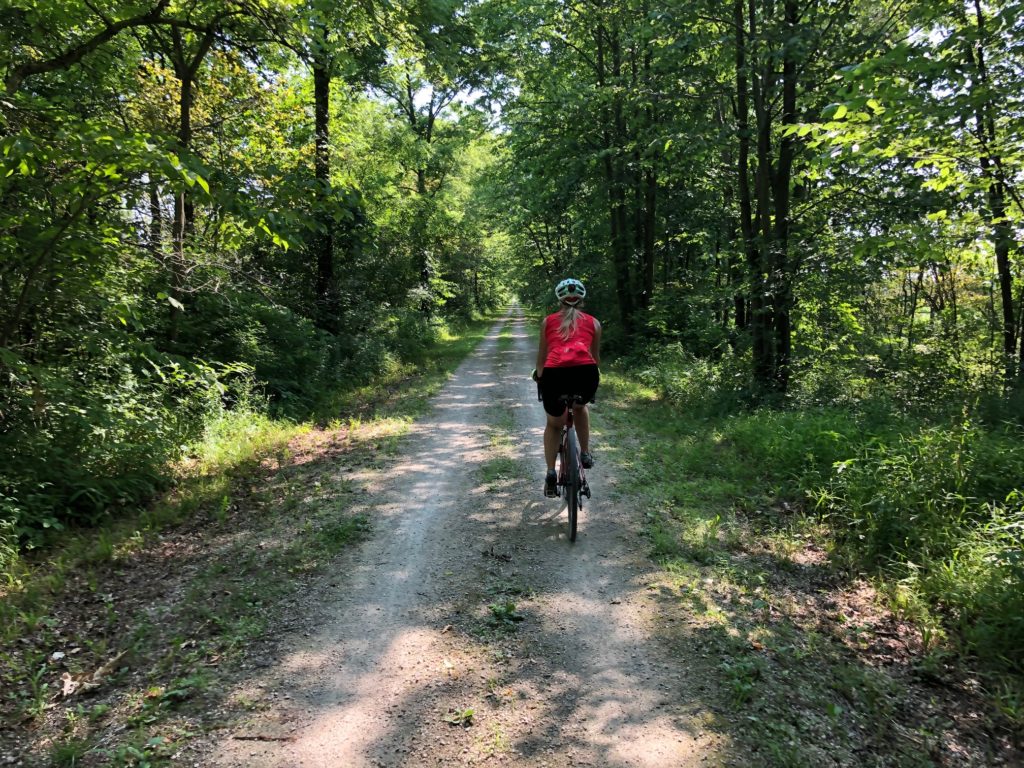 Marc, I and are both well. Thank you.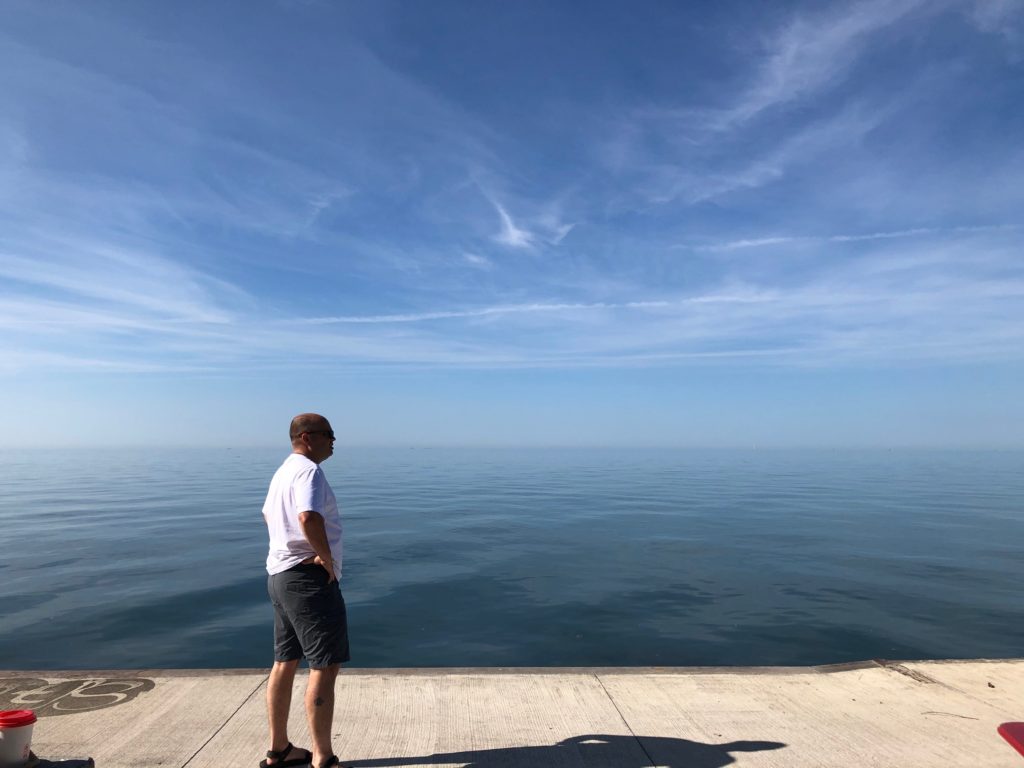 We feel fortunate to have our health, work, passions, excursions in nature, and all of you. Thank you for your letters, your stories of resilience and kindness, family, friends, neighbours, community, collectors, brothers & sisters of art.
Wishing you, the world, love, wellness, balmy days and blue skies ahead.
~
"I haven't a right to complain, about home schooling my kids, working from home, or that I don't like wearing a mask, when others are truly suffering." She said. "You have a right to feel what you are feeling, "I replied, " to acknowledge, address your anxieties. Loving kindness begins with yourself."
~ Waterfall ~ 8×10 oil on canvas $500.oo
~ Walnut Grove 16×20 Oil on canvas $1,030.oo
2019 pricing applies.