We sat at the breakfast table joyfully absorbing the lake and valley panorama. Below us a runner came into view, striding by up the steep country road.
Her back glistened in the morning summer sun as she climbed. Admiring her strength and grace, we smiled to one another and retrieved our teacups.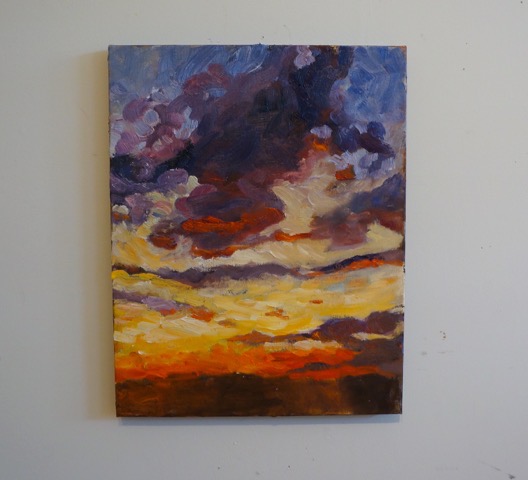 She turned to me as she spoke. "I remember, you know. What that feels like, what it is like. I can feel it right now."
It had been decades since she had been able to run, years since she had walked. Grinning at my look of surprise, she set down her cup and relaxed in her chair.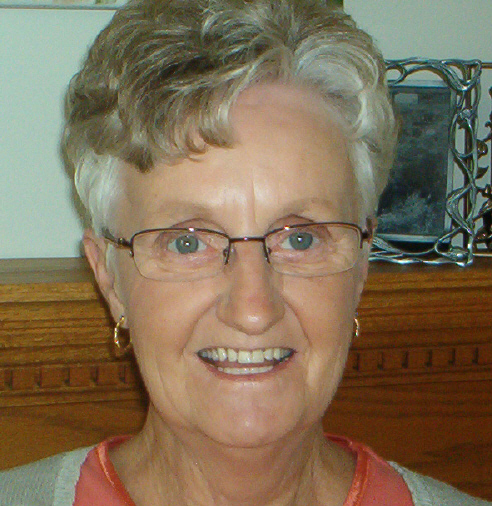 I remember her that day so well, sitting before me in her favourite corner of the dining room, banks of lake view windows surrounding her. Smiling.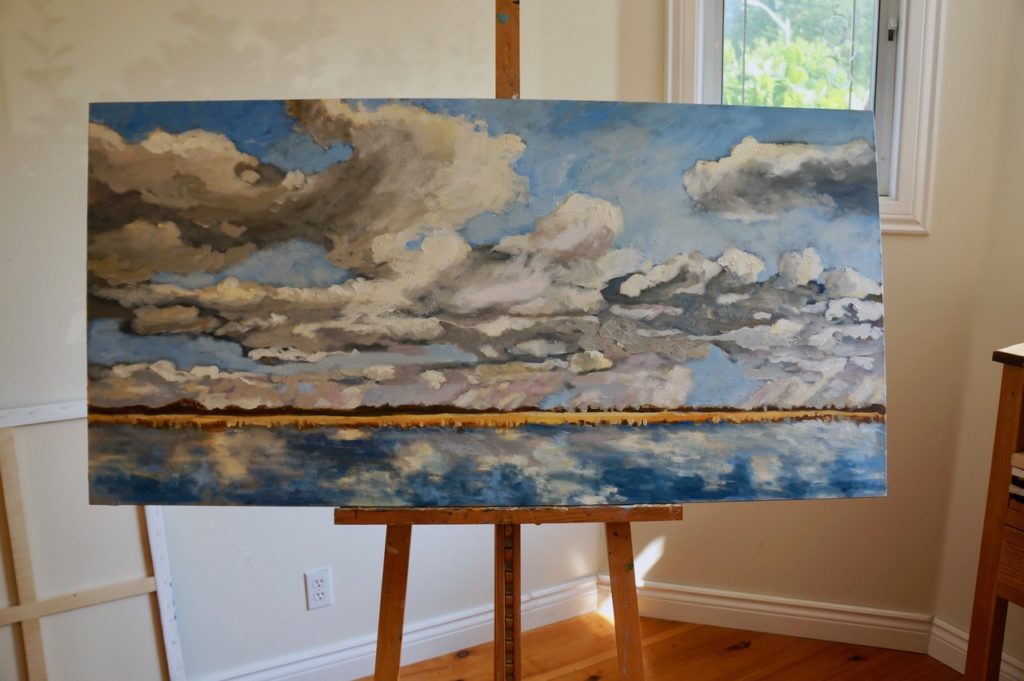 She closed her eyes.
Intrigued, I waited in silence.
Her faced softened as she took deep breaths. Her shoulders relaxed downward, her hands unfurled. I watched her chest begin to rise and fall mimicking a running rhythm. Any tension in her body began to visibly disappear. Behind closed lids, her focus was a vision of favourite sunlit forested trails. She was there, among them, running. 
It wasn't new for me to see her in a meditative state, a practitioner of TM since 1970,  but this was very different than anything I had ever witnessed.
She suddenly seemed lit from within. More than mesmerized, I was in absolute awe. She was completely transported, and transformed before my eyes. 
And in those moments, she was completely and utterly free from the wheelchair that bound her.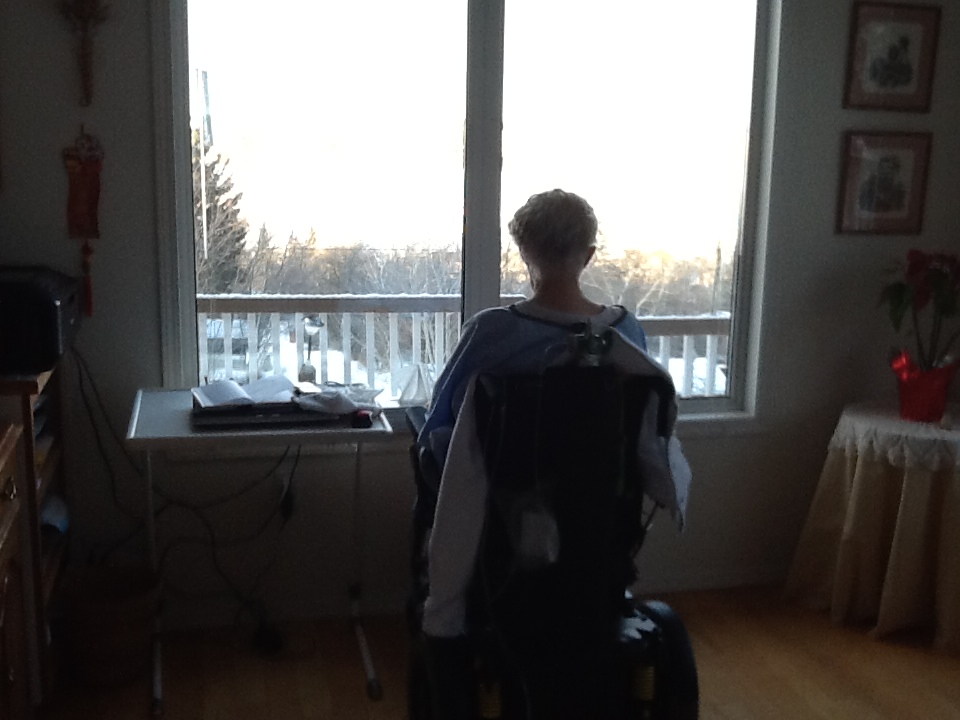 Mom taught me we are not defined by circumstance but by attitude. That freedom and choice are available when it may seem anything but.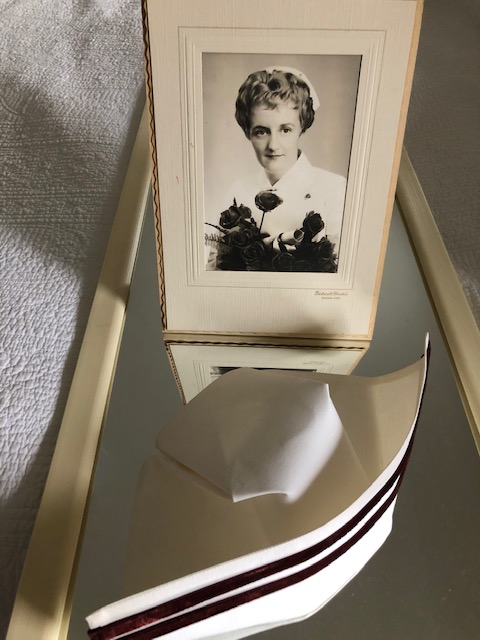 She was a nurse. Witnessing her save a life when I was a toddler is a memory that remains clear. Too young to be afraid, I watched her calm and cradle a fallen injured stranger. She spoke with a gentle authoritative tone I had not heard before, as she knelt on a department store floor in her pretty blue dress. I remember the feel of the fabric of that dress, grasped in my little fist as I toddled along beside her.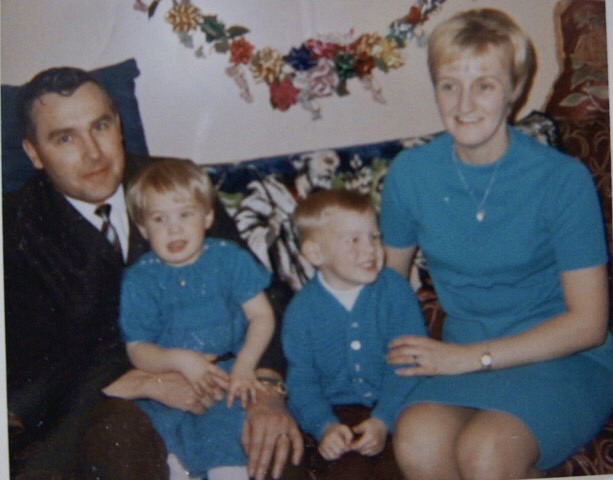 Her quick reaction and command of the situation was instilled in me, assisting the fallen woman, advising strangers nearby what to do. Perhaps that's when I began to see her as figure bigger than life, a superhero. 
Mom was a lover of family, nature, the arts, a vibrant life force. She was a champion of health, and those less fortunate. A wise sage, embodying a creative spirit, sparked with humour, with a strong work ethic engaged fully in life.
She reminded me a job half done was one not done, and not to miss the sunrise.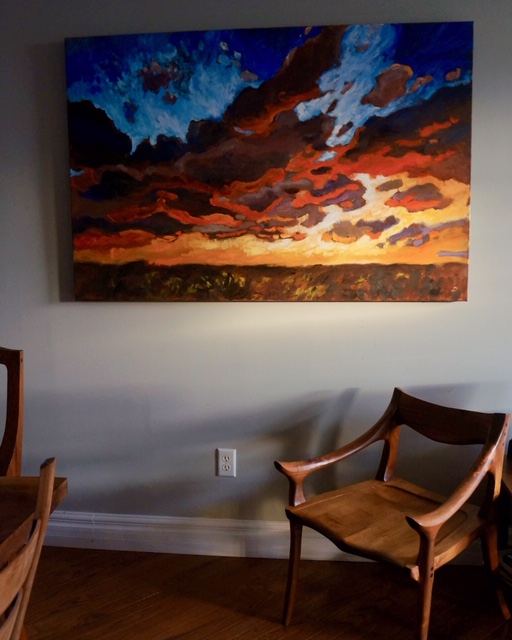 She taught me that the only confines we really have in this life are in our minds.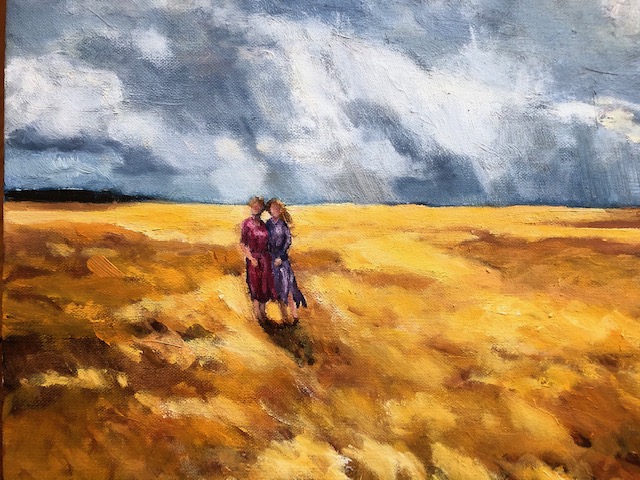 Forever grateful, her last words were in thanks, and love.
 She was the colour.
My heroic view of her may have began when I was very young, it rooted firmly witnessing how courageously, selflessly she lived the last years and hours of her life.
As you Celebrate your Mom on Mother's Day next weekend, celebrate who she is to you, to herself and to the world.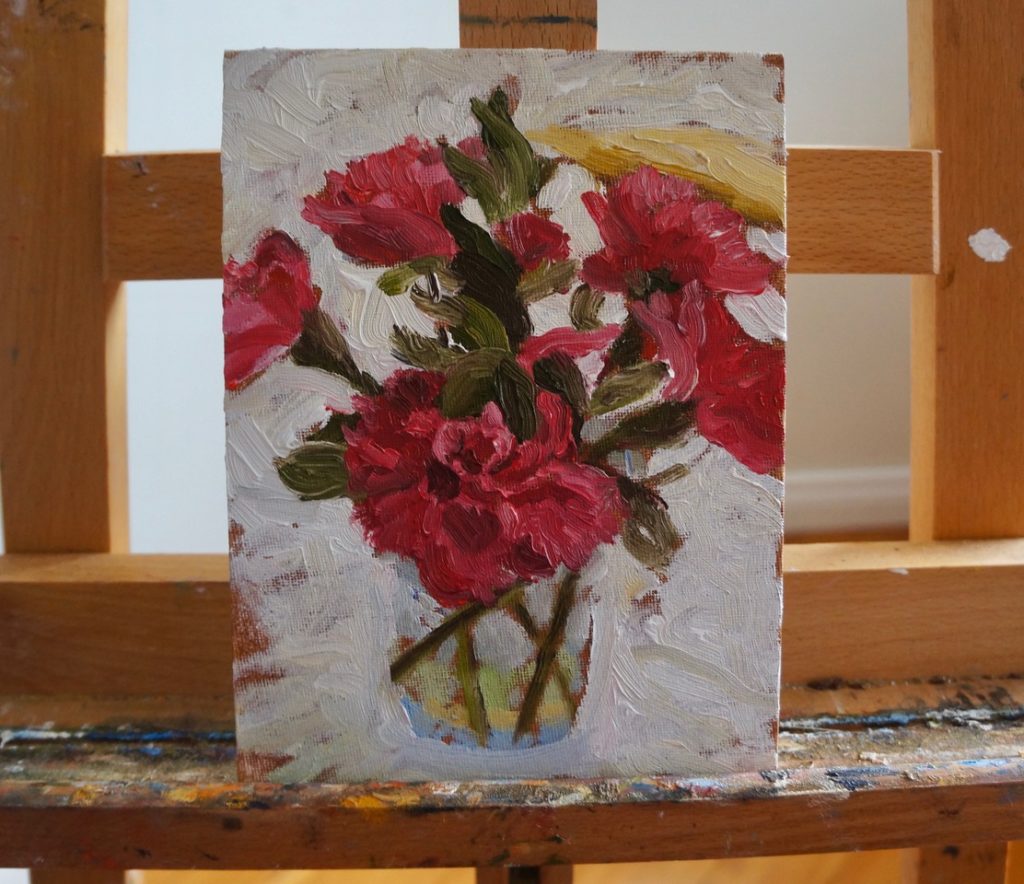 If you feel confined and separated, you can access places and people you love in your mind and heart. Close your eyes, breathe and visualize them. These Connections run deep, love thrives…and lasts. 
P.S ~ to all the nurses, healthcare professionals, and all of those working in necessary occupations, thank you for your commitment to humanity. 
~
Please email me to purchase artwork. The studio is open for shipping & delivery!