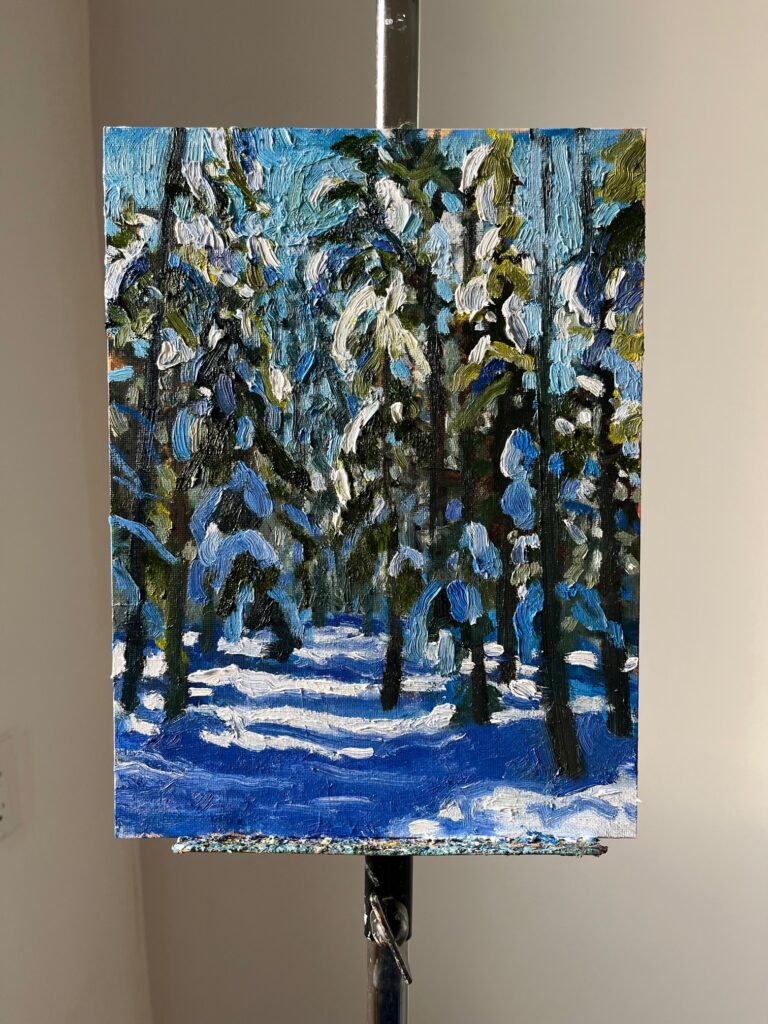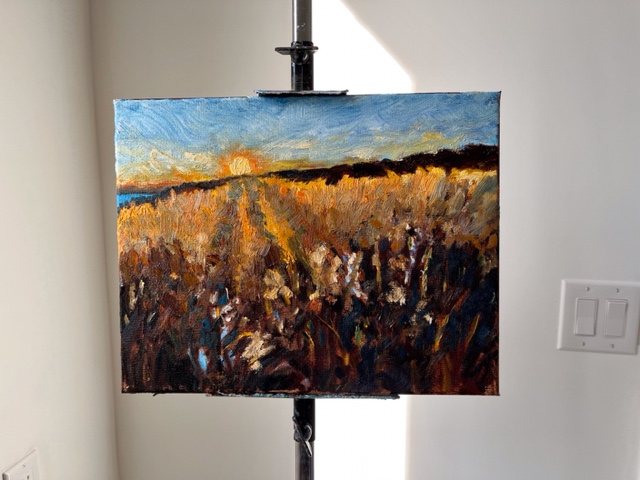 My Grandmothers were both petite farmers of Scottish decent. Frugal and kind, they embodied the work ethic of war horses, with surprising strength and resilience. You had to be in those days, to survive the extreme Canadian prairies, when remote daily living was task laden.
It may be surprising to know these confident women of the land, loved sparkle and colour. Neither needed or wanted to impress anyone, they infused colour on their persons and in their lives because 'it felt good."
Grama Lottie wore kaleidoscope twinkle earrings to milk cows in the barn. She didn't go a day without a little cheek blush, a pop of lipstick and sparkles on her ears. It wasn't for the cows.
If people notice a slight accent in my voice, it's her glimpse of a lilt I have. She was tiny, just under 5 foot tall, 110 pounds with surprisingly strong hands. Lottie's favourite colour was red, preferring blouses and head scarves with brilliant red flowers. Same for underwear. If it's your favourite colour, no one has to see it, it can be just for you, because, 'it makes you happy."
I wore a bright red dress to her life celebration.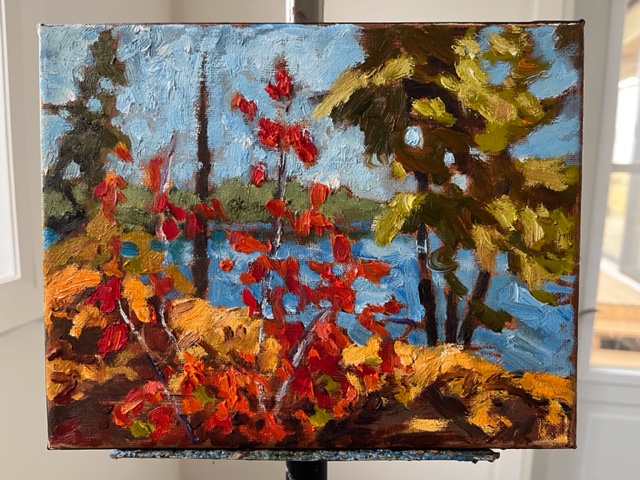 Grama Margaret, "Maggie" to her friends raised 7 children, lost Grampa before she turned 50, never to date or marry again. That didn't stop her from always wanting to be 'put together.'  She loved fashion because it was fun, and "Life with would be dull if we couldn't dream" or embrace fun. She sparkled with humour. After Grampa passed, she moved to town in a home with farmhouse and midcentury design. It expressed unassuming exterior finish, white with black trim, except she painted her front door BRIGHT orange. 
She sold Avon, keeping her samples neatly lined on a tea cart in her bedroom. She would show me all the latest when we visited, and explain,'Dawn, make up, colour and perfume isn't for anyone but those who wear it. It makes people feel good. Like nice pjamas."
Like her daughter, my Mom was self assured. I grew up feeling the way we dress or use makeup isn't from lack of confidence, or to impress others, but for fun, and for oneself.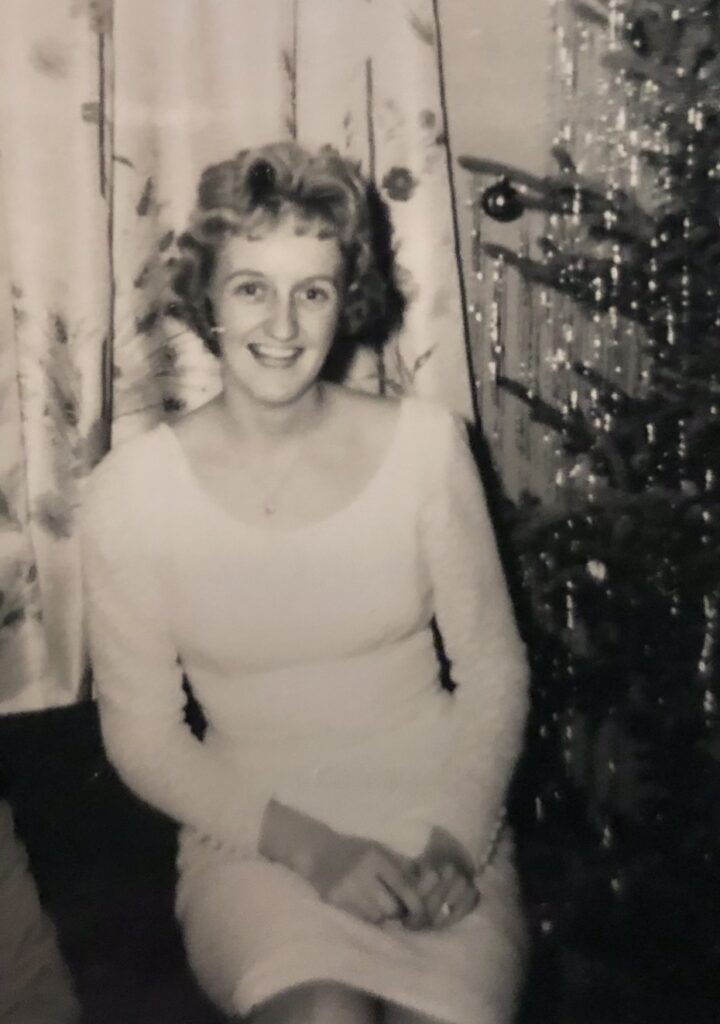 Mom inherited Grama's love of fashion, scents and vibrant colour. She also sold Avon. When we were babies, she took time off her nursing career. Selling Avon part time gave her some 'pin money' and social interaction while living in a remote park.
I was 3 & 4 at the time, joining her on Avon rounds. She gave me Grama's sleek black 1950's purse, which I loaded in my own samples. I asked her to help me print "Avon Jr." with pink nailpolish on the exterior.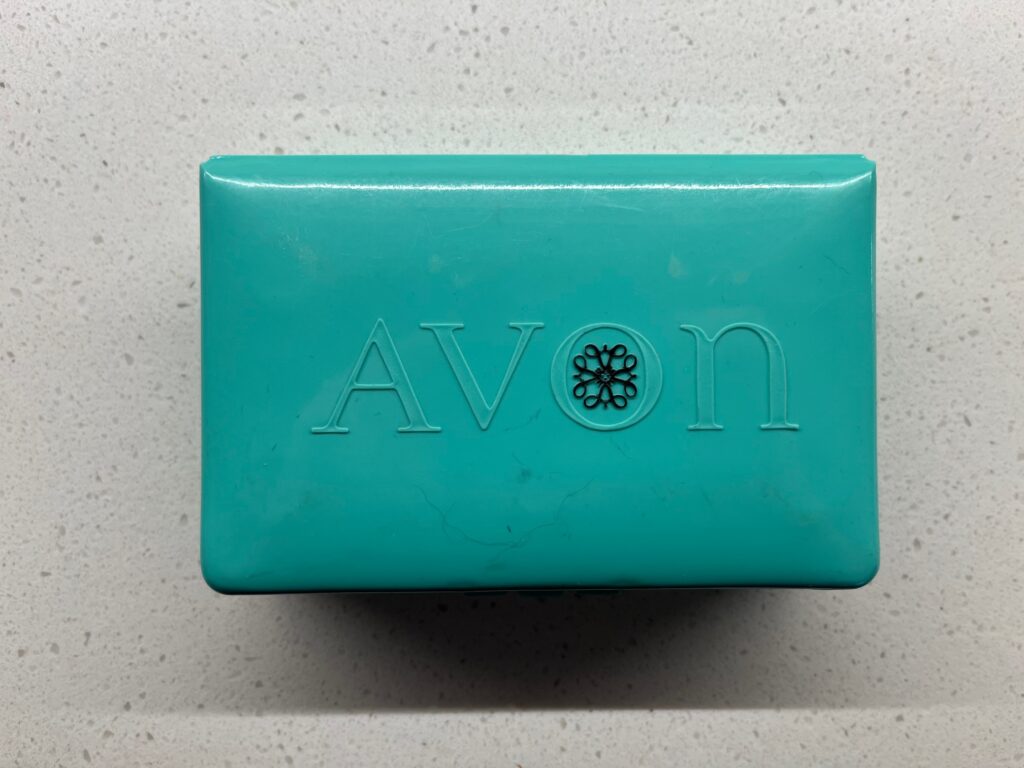 My favourite samples to show customers were the lipstick trays. It was the most brilliant palette of colour I had ever seen. I still have one of those little trays. I was so enthusiastic about the colours, even modest 80 year old Mrs. Smith would be wearing CORAL EXPLOSION by the time our visit ended.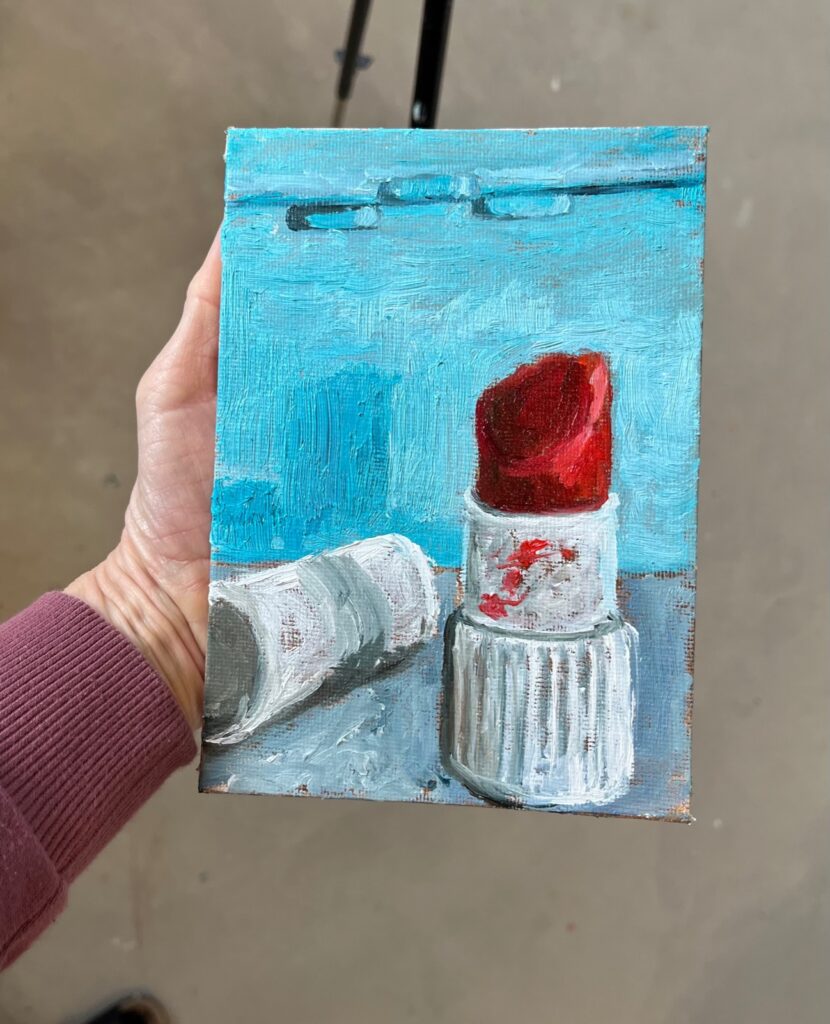 Mom loved lipstick, and wore colour with confidence. Her sense of colour flowed in her wardrobe and garden. My shyness kept me from donning too much colour. She and both my Grama's would often say, "Dawn, a pop of colour wouldn't hurt you."
Days before Mom passed, I wore bright pink lipstick and matching top to visit her in hospital, promptly crawling into bed with her when I arrived. She turned her weary head to face me on the pillow and brightened, "Oh my" reaching out to touch her finger gently to my lips, smiling. "I  just love that colour!"
 I had my first major solo exhibition in my home province of Saskatchewan in 2018 at the prestigious Shurniak Gallery. After the work was placed on display before opening, the manager approached me. " I just walk into these rooms and immediately feel happy. It's your brilliant use of colour, and you feel it so intensely. I imagine people buy the work for their testament to nature, for that connection you so deeply have. I also imagine people will buy the work for their happy beautiful colour. If you can fill your daily life with colour that makes you happy, why wouldn't you?"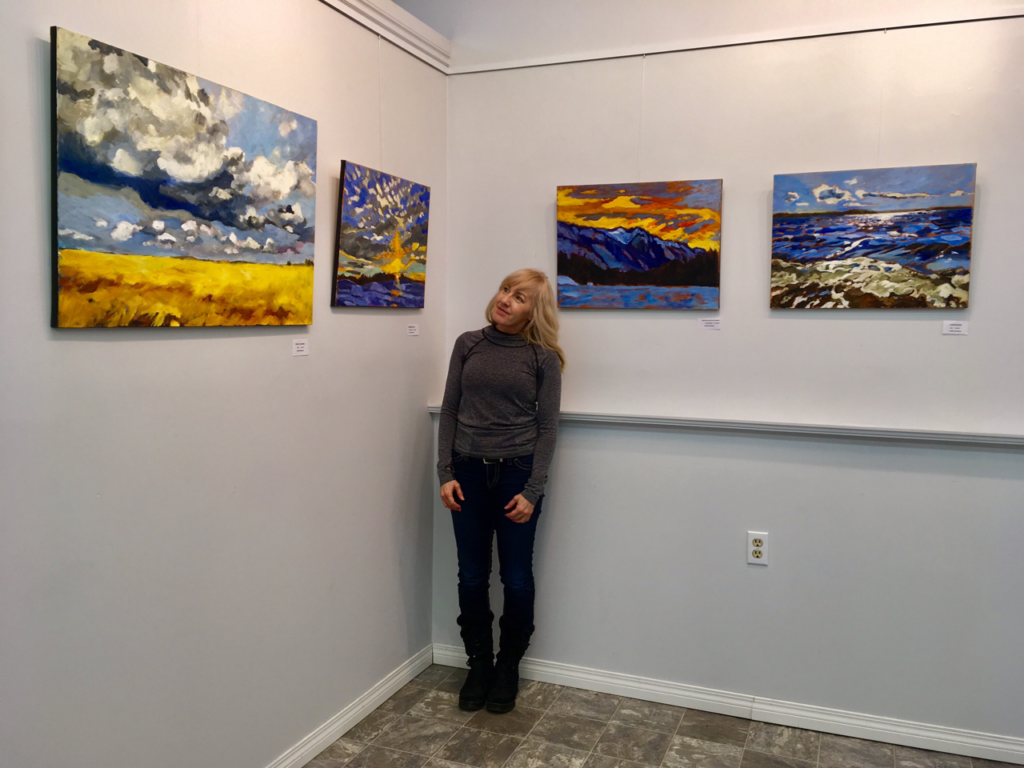 With gratitude and in memory of the powerful influential women in my family, for their sense of spirit, values, deep endearing love, who infused my life with unique, vibrant colour. 
~
New Work
~ Forest Glow 9×12 original oil
~ Meadow- work in progress
~ Red Tree 8×10 original oil
~ Spiced Apple ( lipstick) 6×8 oil on board
last photo of the Shurniak tour, home show Watrous SK.